In the latest updates, for all five rendering types (normal image, panorama, aerial view, top view, and video), Hometyler now supports rendering different floors separately for multi-floor projects. Here is the instruction:
1.After you finish the floor planning and decoration of the design with multiple floors, click the "Render" button from the top, and enter the rendering environment.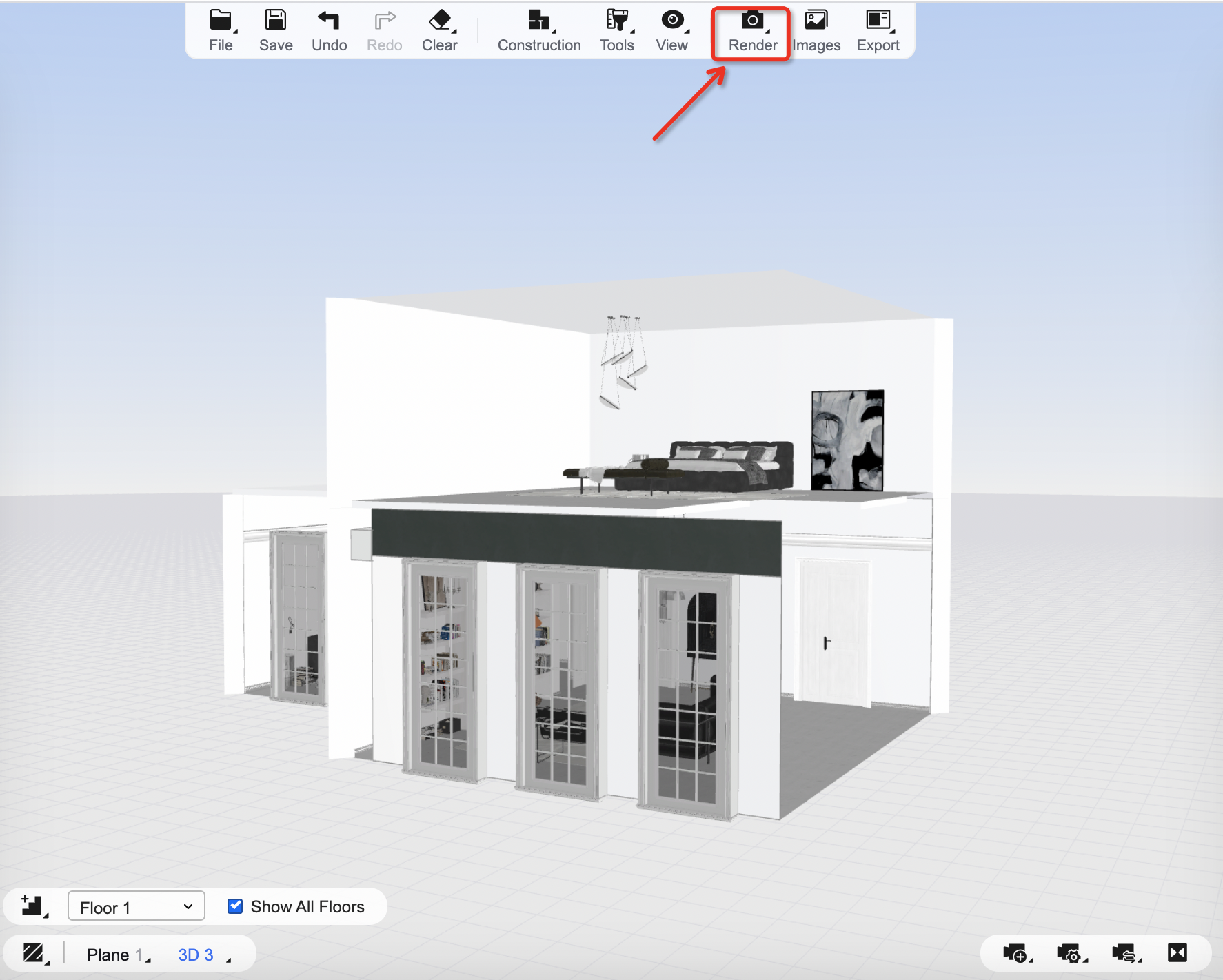 2.Switch the five rendering types from the top. Take the "Aerial View" as an example, untick the "Show All Floors" option from the lower left corner, then it will only display the current floor level.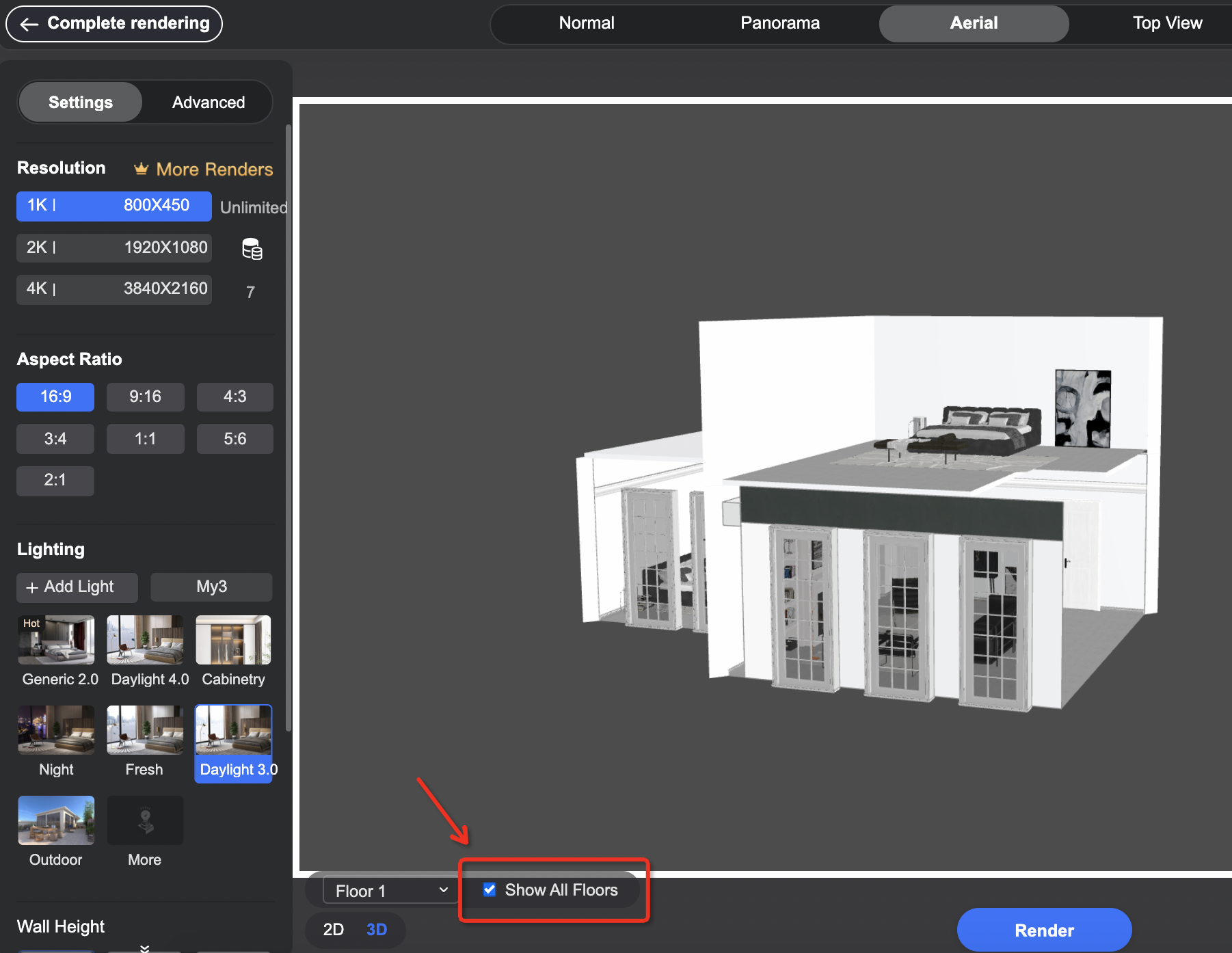 3.Switch to the floor level you want, then you could render only the current floor level.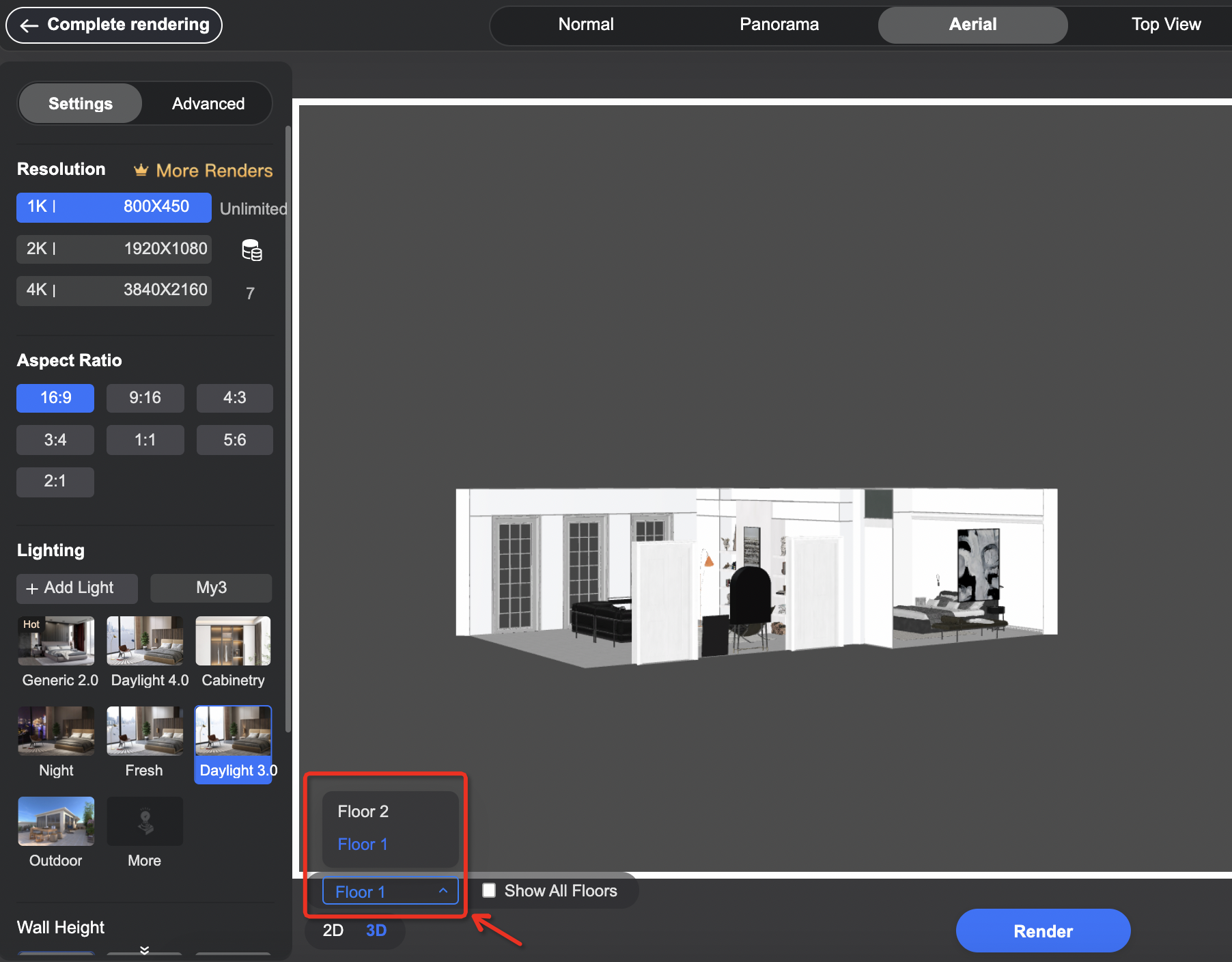 *Note: you could also follow the steps above to switch floor levels and only display one floor level in the design environment first, and then go to the rendering environment to render.