When you open the panorama or virtual tour link on the mobile phone, you could click the "Setting" button in the bottom right corner, from which you can click "VR" to open the VR mode.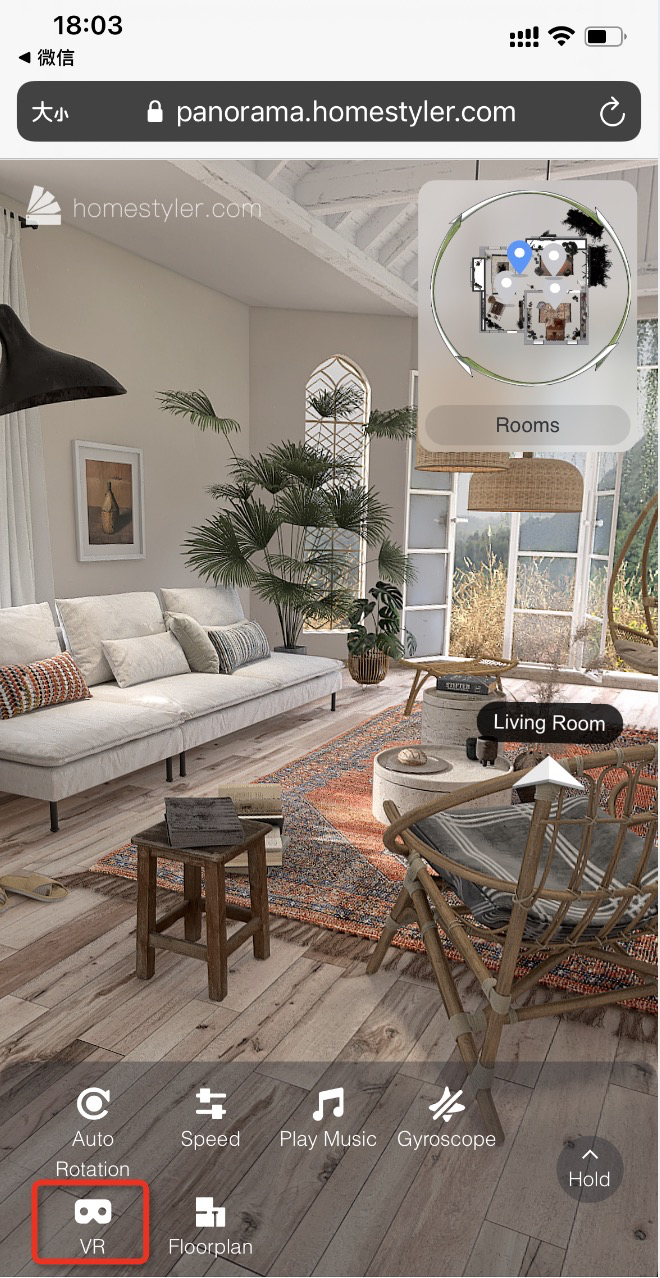 In VR mode, you could adjust the VR Settings, like the screen size, VR device type, pupillary distance etc. Click Save to confirm the setting.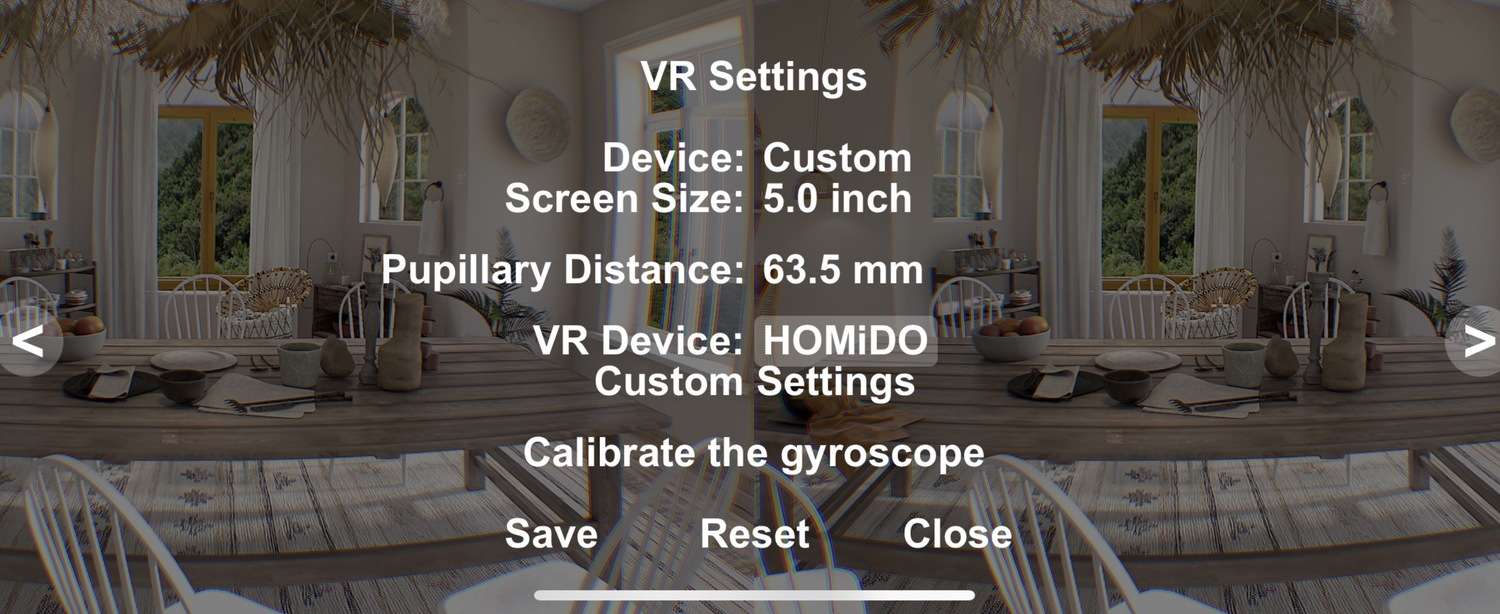 After setting, you could put your phone in the VR headset, and then you will be able to interact with the panorama or virtual tour. If you want to exit VR mode, simply tab the screen and hit the "Exit VR Mode" option. Then you will exit the split-screen VR mode.