The 720° Virtual Tour integrates several panoramas, so that you could look around the room by interacting with the mouse, and walk around the rooms by clicking the arrows with room names.
So here is how to create a 720° Virtual Tour: When you have created at least one panorama, in the album interface, a new option of "720° Virtual Tour" will show up after "Panorama" on the top row.

Switch to and click the "Create Virtual Tour" button to generate the virtual tour link.

In the editing interface, you can view various balloon symbols on the floor plan, each balloon represents the position where you have generated the panorama. You can select the panoramas that you want to add to the virtual tour on the right column, and click the starting point option on the one that you wish to be the first point when you generate the virtual tour. After you finish selecting panoramas, simply hit "Generate" and Homestyler will generate the virtual tour link for you.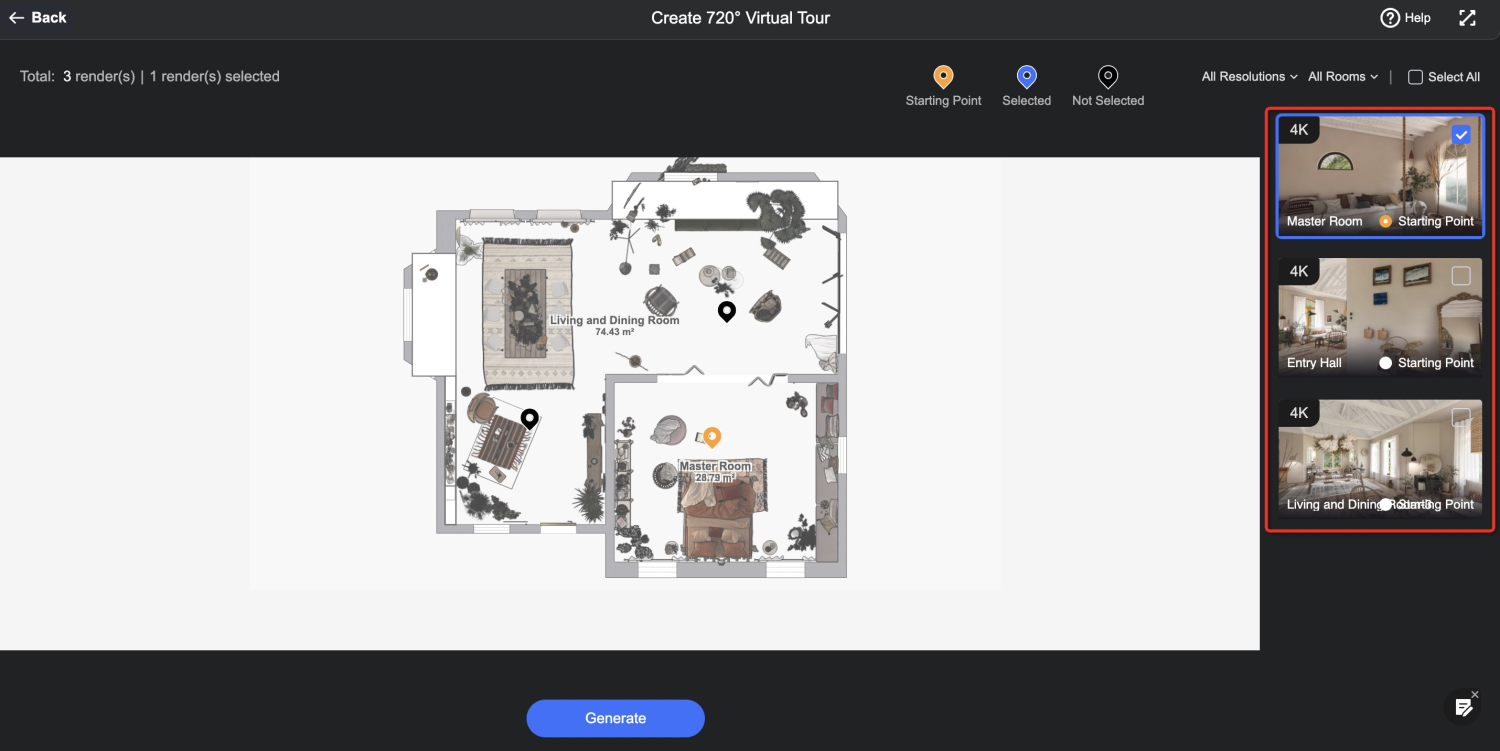 After which, you could view the generated virtual tour in the album. You can click "Edit" to further edit the personal information, the room names appearing on the tour, the tag style, music setting for the virtual tour.
Click the link below to view a sample panorama:https://panorama.homestyler.com/v2?m=np&id=dS5HGNKW4AyzYC5PiiGofj&locale=en_US