The Homestyler website allows you to switch between 9 languages, but our web version Floor Planner only supports English for the first stage. You could use the Chrome browser's translation function. Follow the instructions below to open the auto-translate function and the browser could translate the design interface for you:
1. At the top right corner of the Chrome browser, click the three-dot icon and hit "Settings".
2. At the bottom, click "Advanced" and go to "Languages" settings (or directly input "chrome://settings/languages" in URL).
3. Under "Languages" settings, click "Language".
4. Tick to switch on the option of "Offer to translate pages that aren't in a language you read".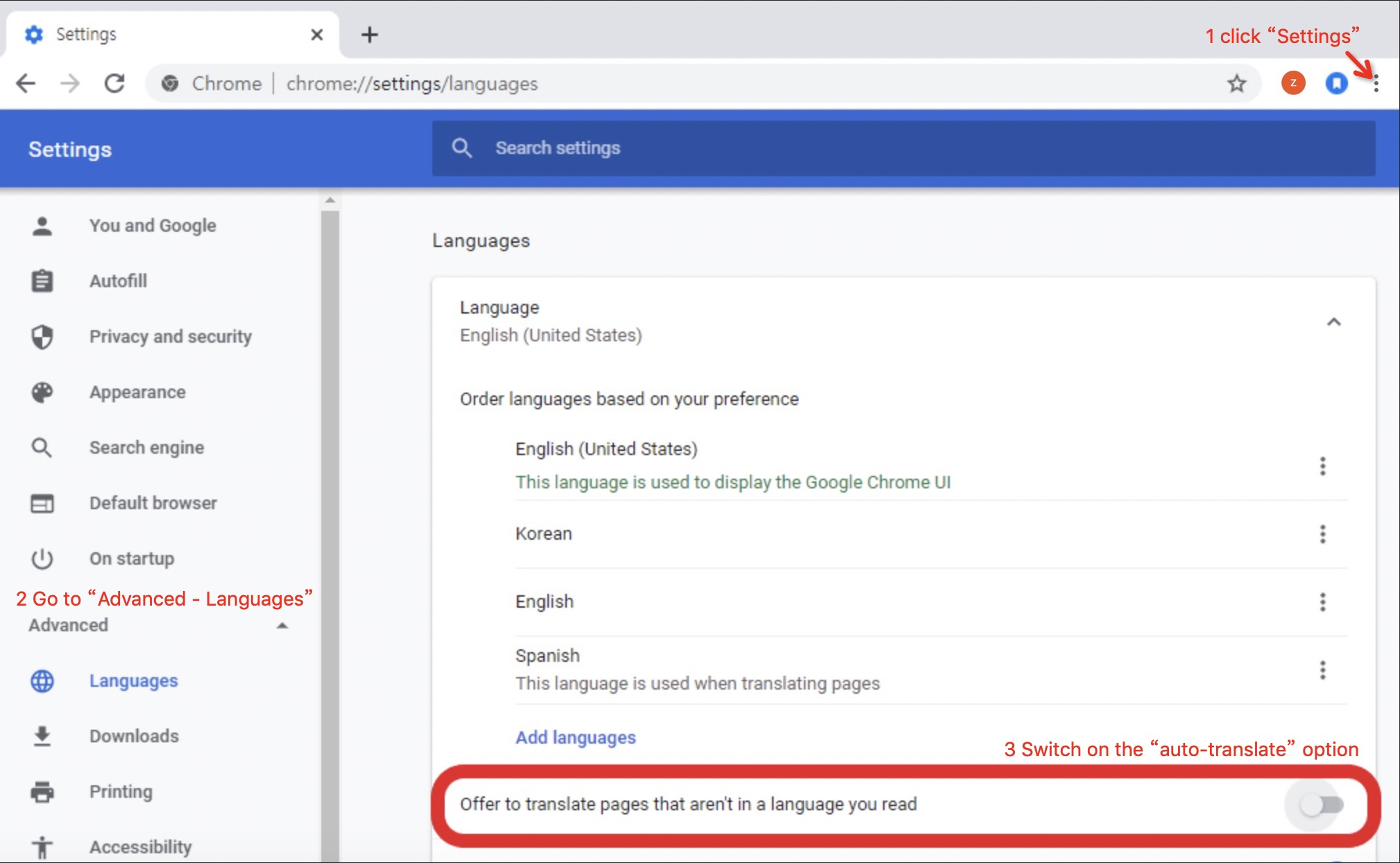 (Reference: Google tutorial link https://support.google.com/chrome/answer/173424)