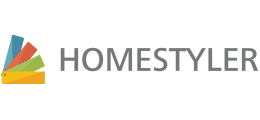 Business Cooperation Description
The Homestyler catalog showcases items belonging to more than 200 worldwide known furniture and interior design companies.
We upload in our software the 3D models of our partners' products in order to let the Homestyler users find them and see how the different pieces of furniture would fit in their ideal space.
All the items we add in the catalog come together with the official website of the brand that produces them, so that, if our users like them, they would easily know where to purchase them.
Our business model aims at attracting advertisers by populating the website and the application with users that could represent our partners' future clients.
If you wish to collaborate with us, we would love to hear from you. You can reach us to homestyler-support@service.alibaba.com we will get back to you as soon as possible.