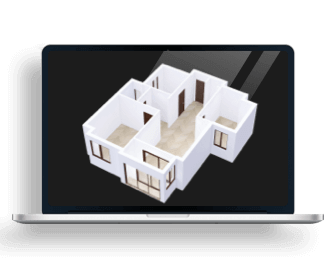 DESIGNED WITH
Homestyler Floor Planner for Web
Create My Own Design
Showroom
This is a commercial space where there will be a clothing store. I wanted to create a gentle and minimalist interior!

I started the project by selecting and installing mirrors. Then I made a project with a rail for clothes and a reception desk. She completed the room with a modern boucle chair. I put a small coffee table next to it to brighten up the wait.

To create coziness, I placed green plants throughout the room. I think it turned out great!