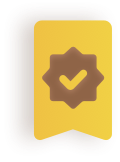 #AmericanRoomContest_Anna`s mountain hideaway
Every now and then Anna takes time only for herself, and spends time in her relaxing mountain hideaway. She has a very demanding position as a CEO of an big international corporation, and enjoying peace of the mountains is for her a way to recover.

Her interior designer has created a space of light and scenery with a comfy but modern surroundings. This is the place, where Anna can read books she loves and play trumpet without annoying her neigbours. The echo is magnificent in the mountains!