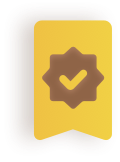 #EmptyRoomContest-Industrial Chic Style
This project is an attempt to create a minimalistic, but cozy and warm interior. The apartment has a minimum of walls and doors.
Beautiful, high concrete ceilings and tall windows are further accentuated with perimeter-lighted panels and minimalist backgrounds. The color scheme is neutral. A lot of concrete was used in the decoration. On the walls - white plaster, on the floor - parquet board. Accents are created by the architecture of the room itself, the harmony of volumes and forms. The cold range is complemented by warm wood, textiles and wall lighting.