Autostyler has been upgraded - it can not only apply the entire template to your design, but also supports dragging one or multiple models directly from the template into your design, to improve your design efficiency while browsing inspiration.
1)Click on the left catalog to enter Autostyler, select any of the designs under the Whole House or Single Room tab, hover on the template images and the template details will be expanded.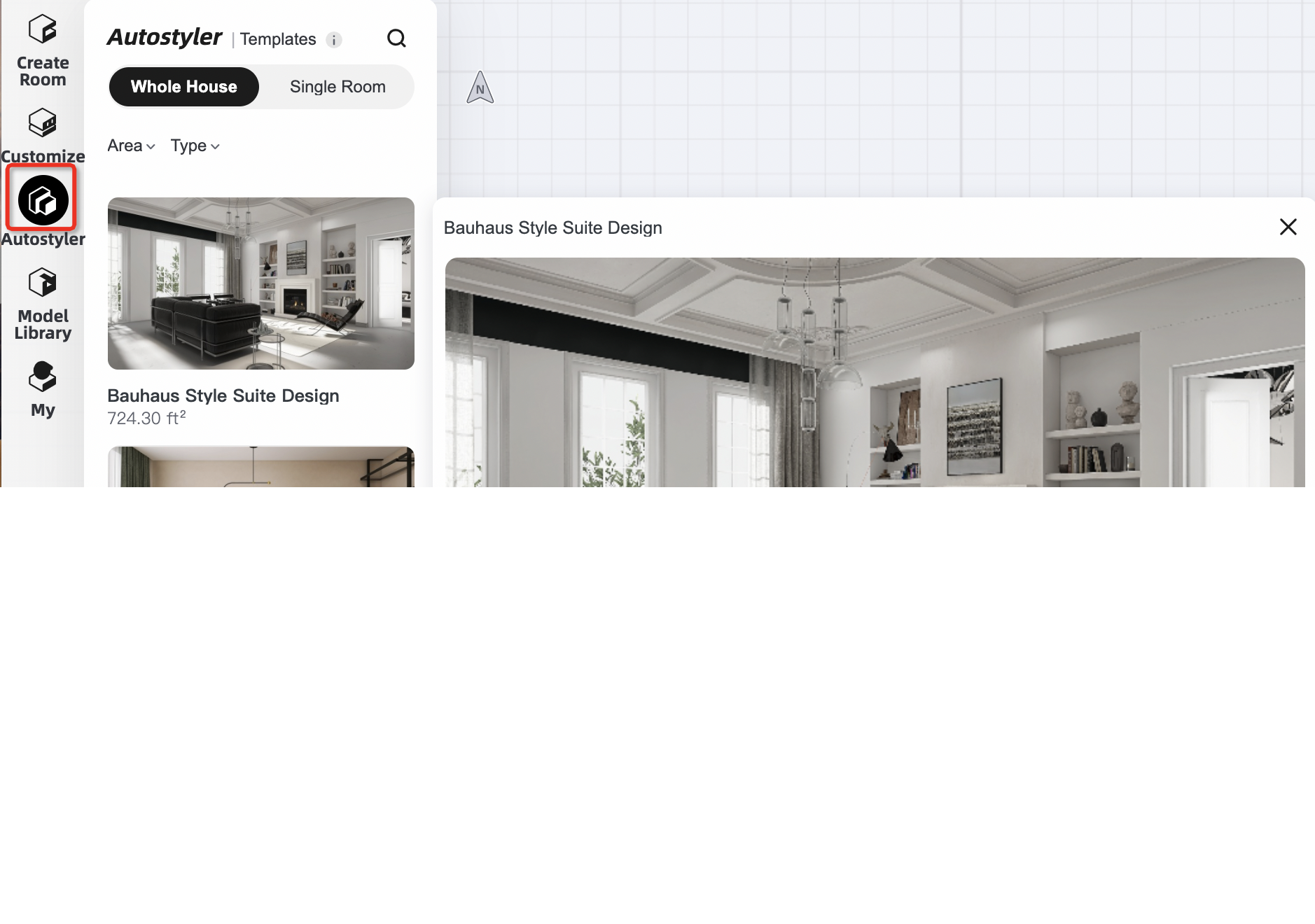 2)On the details page, click the bottom to switch and view other rooms of the design project.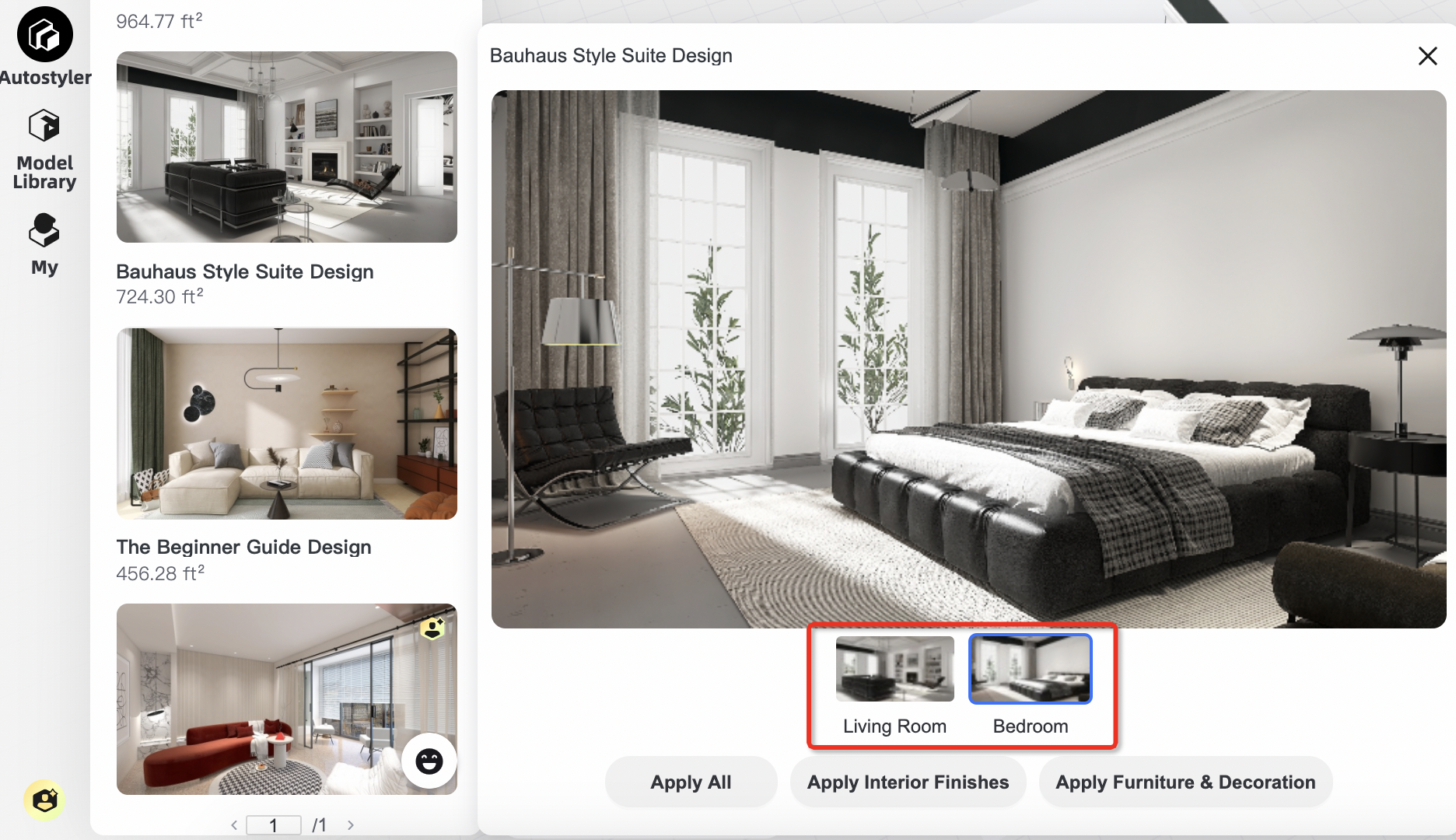 3)After selecting the room, hover over the model and you will see the model is highlighted. Click on the model with the mouse to place it in the canvas and click again on your canvas to place the model.
(*Customize Wall、Customize Floor 、Customize Ceiling、Interior Model、Door and Window models do not support selection and dragging.)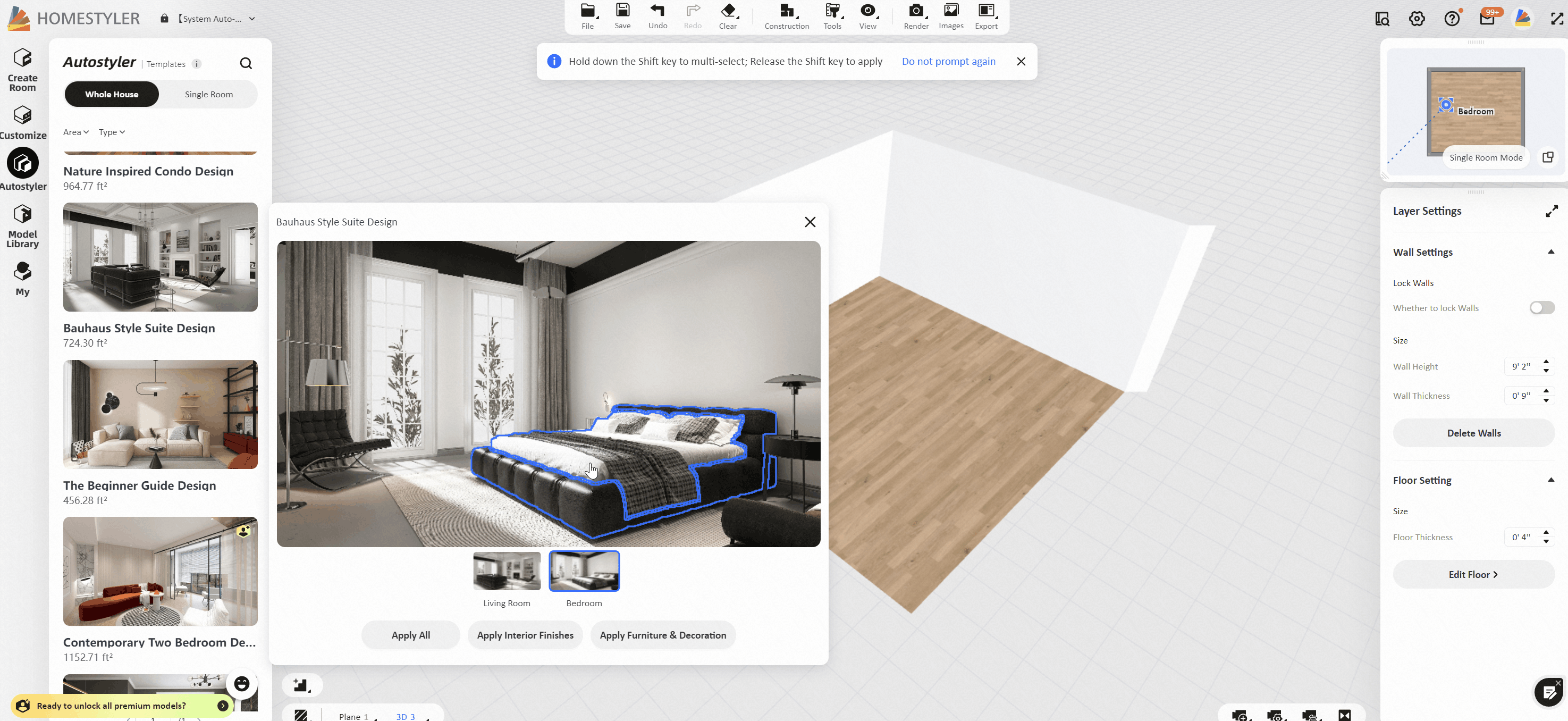 *Multiple selection: if you want to select multiple models at one time, hold the shift key to select multiple models, then release the shift key to place the selected models into the canvas.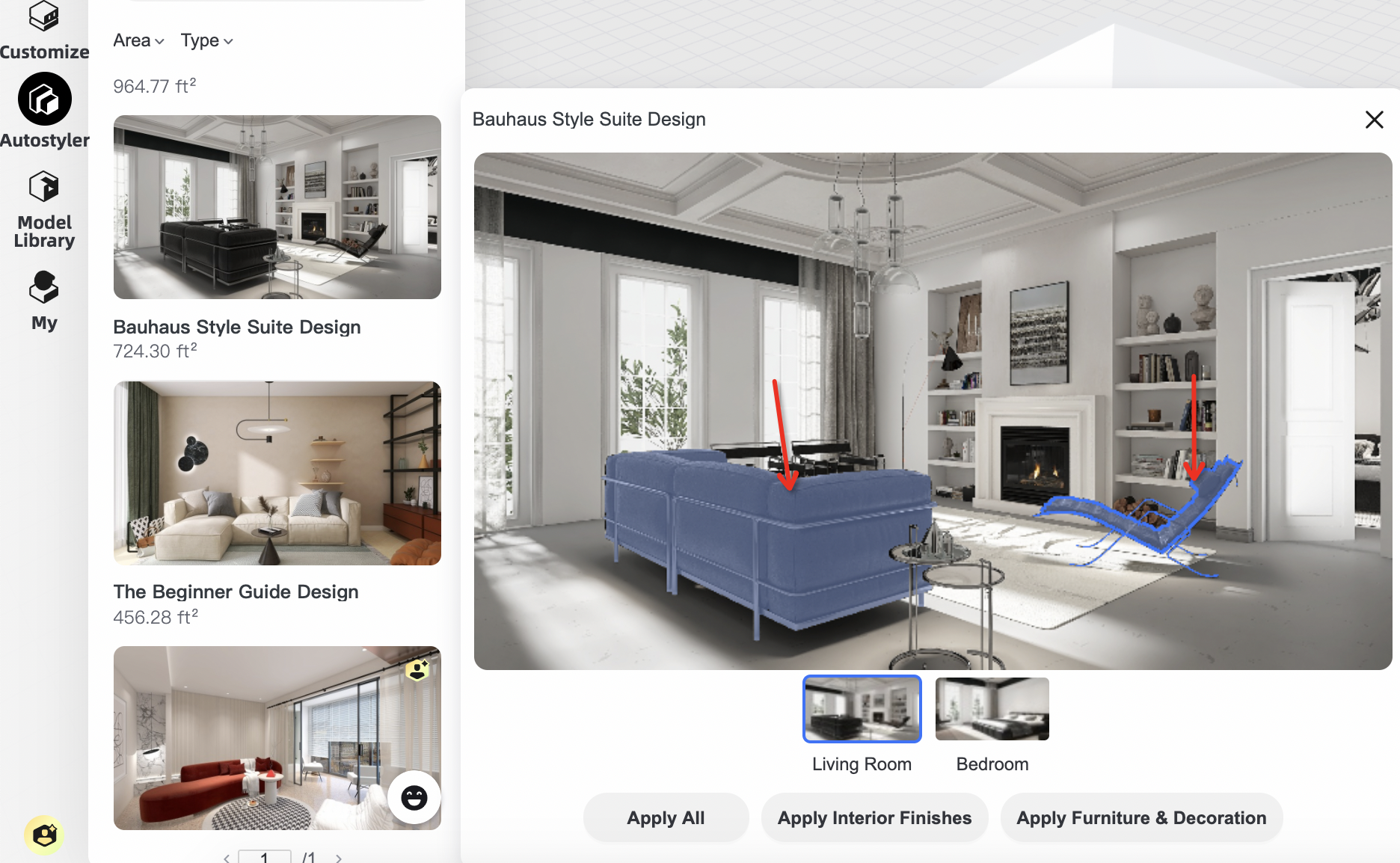 Click on 'Apply All" at the bottom to apply models, finishes, and decorations in the selected room template to your design. Please be noted that whole things in your room will be replaced by models, finishes, and decorations in the room template if you apply them all.
*Apply Interior Finishes: Interior finishes in room templates will be applied to your room when we use this feature. In addition, all original finishes in your room will be overwritten.
*Apply Furniture & Decoration: All furniture and decorations in templates will be applied to your room, but original models and decorations also will be substituted.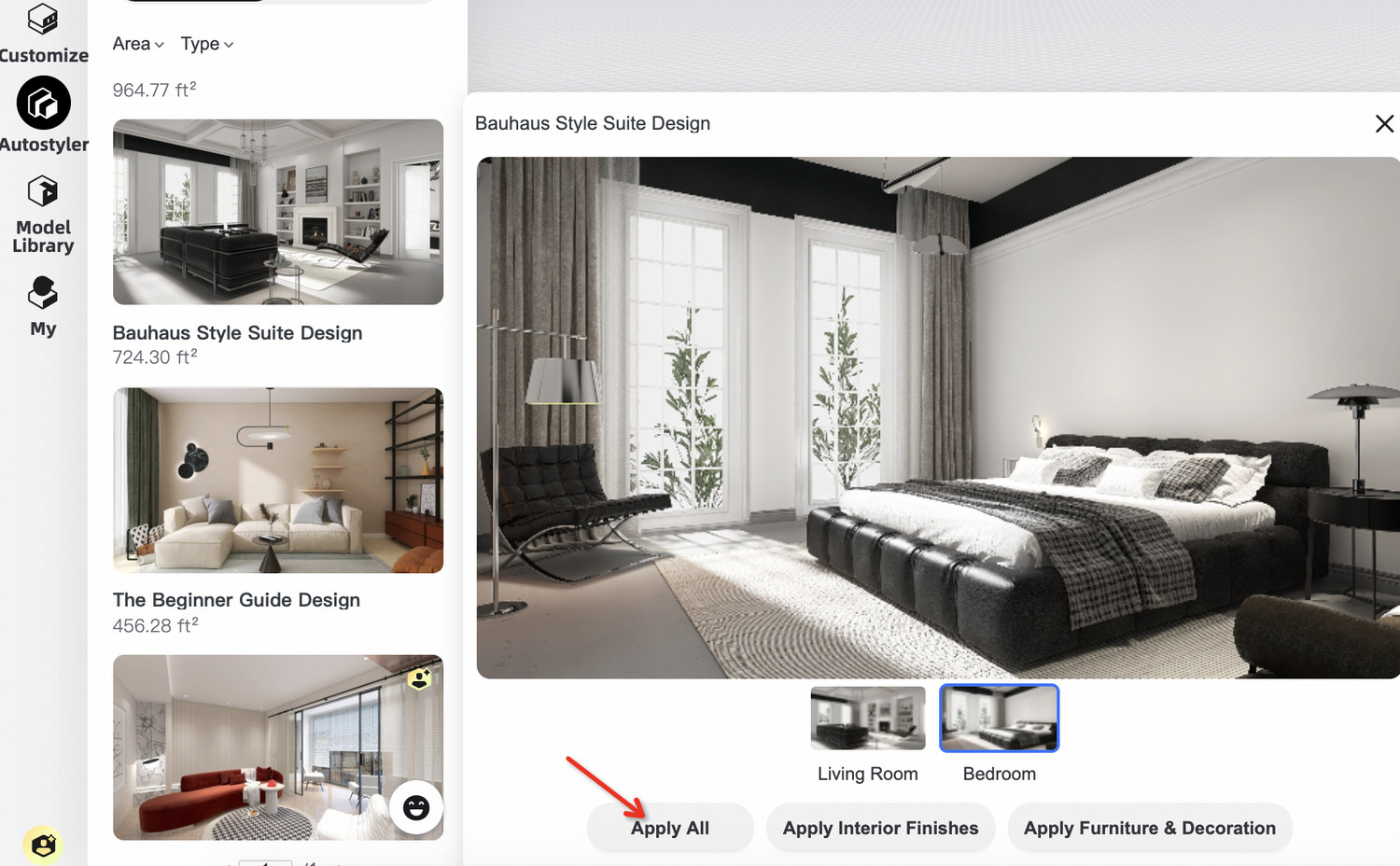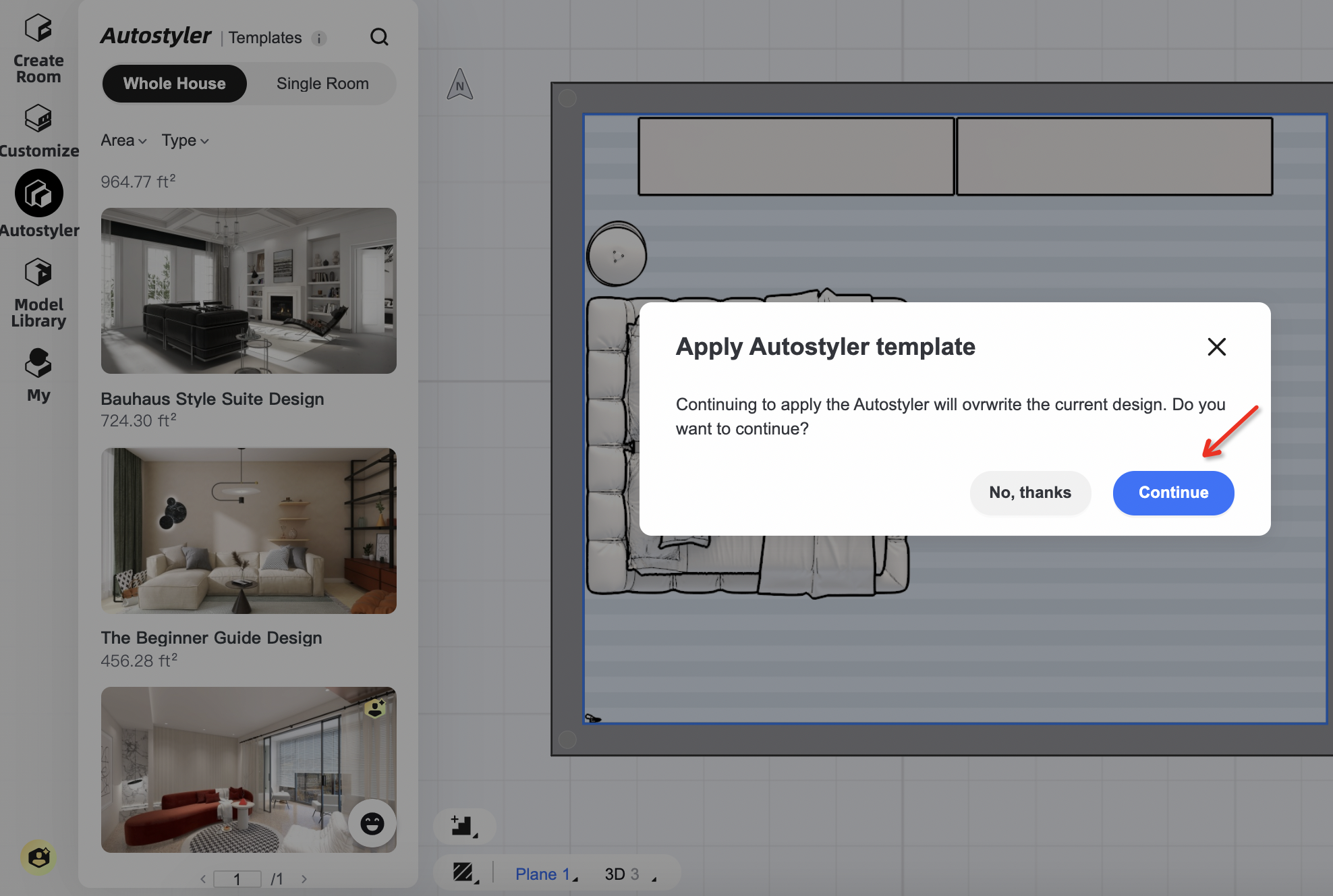 *Before applying, you need to set the room type of your rooms to be the same as the name of the Autostyler room template to be applied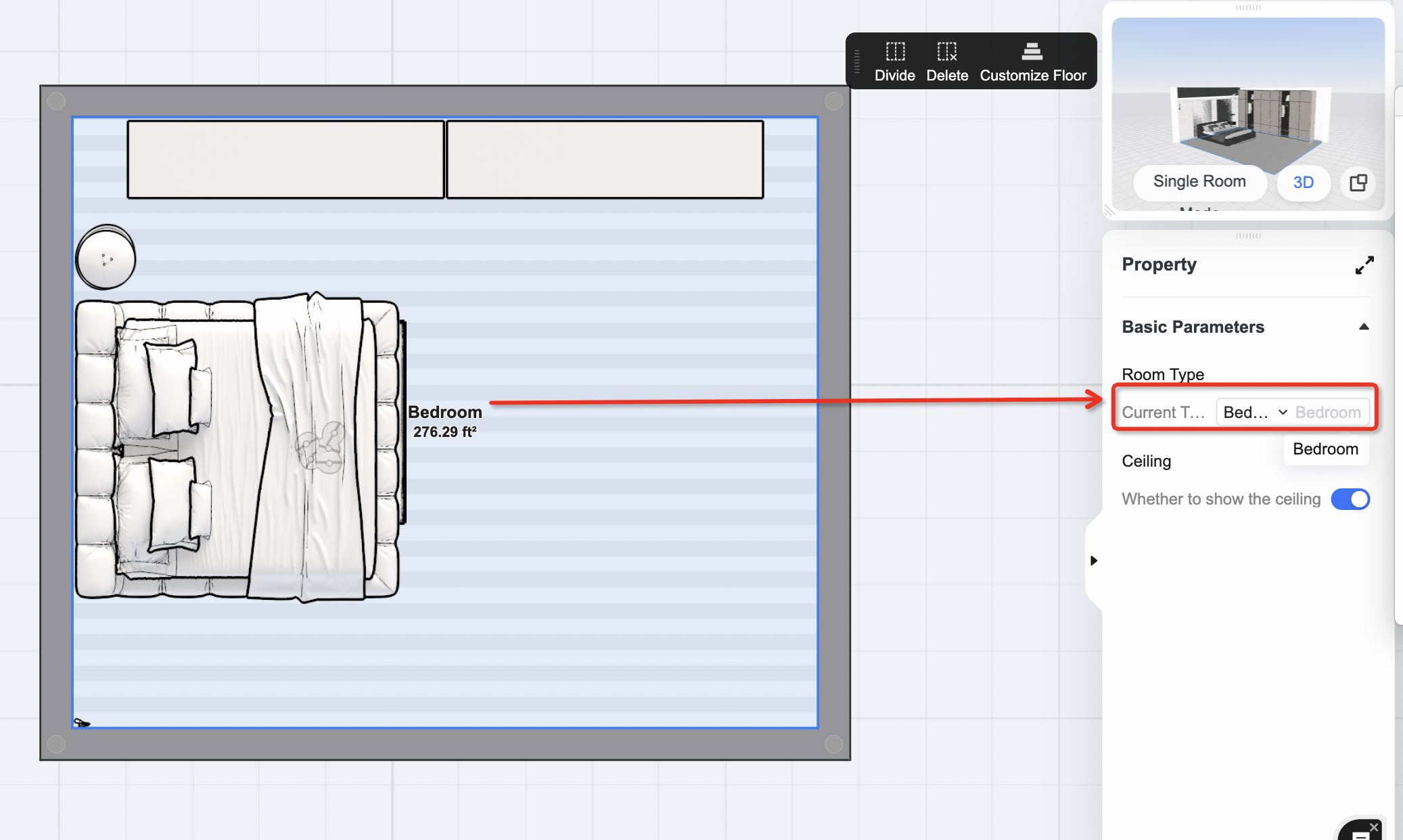 5)If there is a model that has not been applied successfully, you will see the "Models Not Applied" list in the left, and you can drag the models from the list into your room.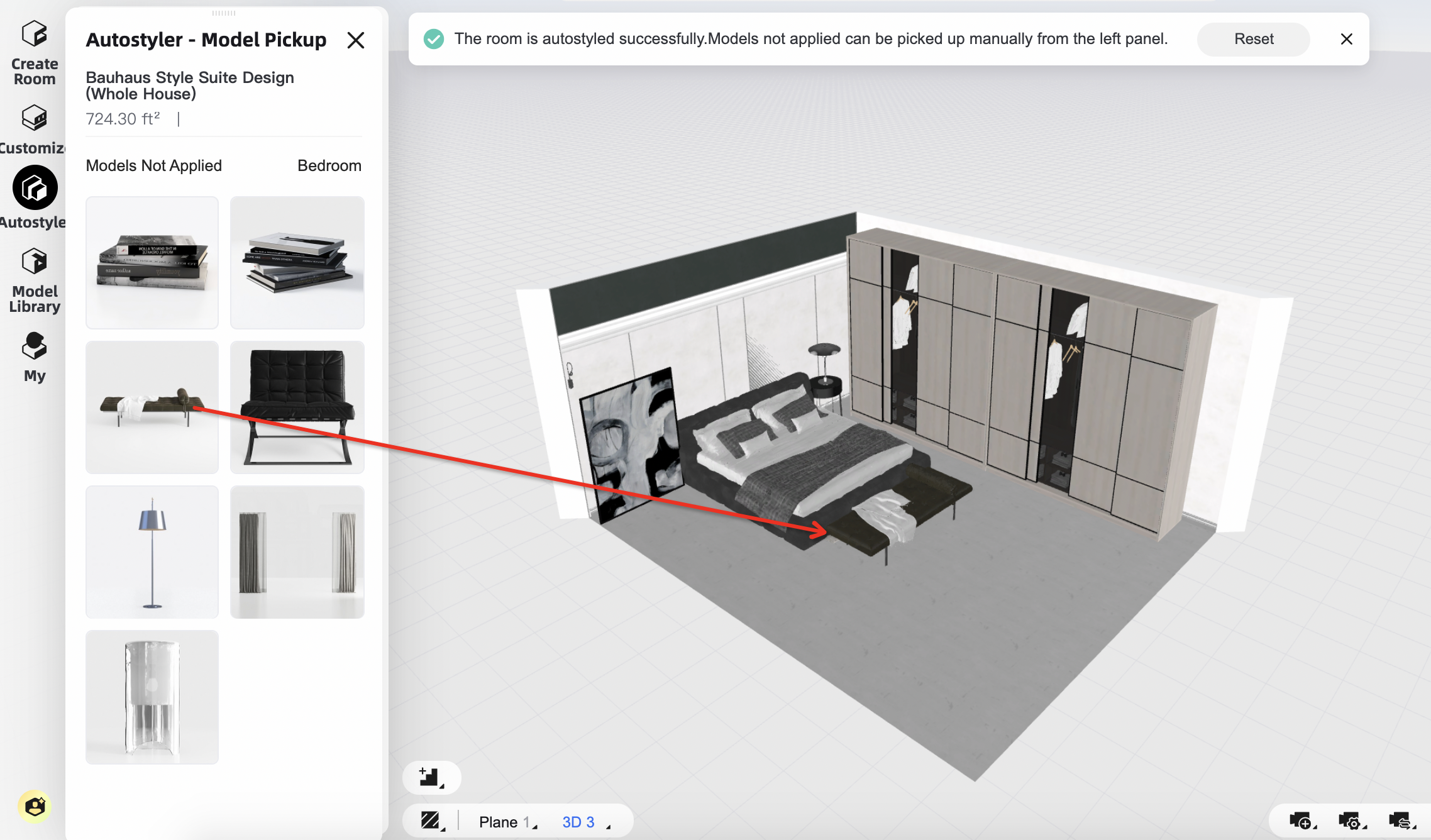 *If you are not satisfied with the effect of this application, you can click the "Reset" button from top to recover your original design.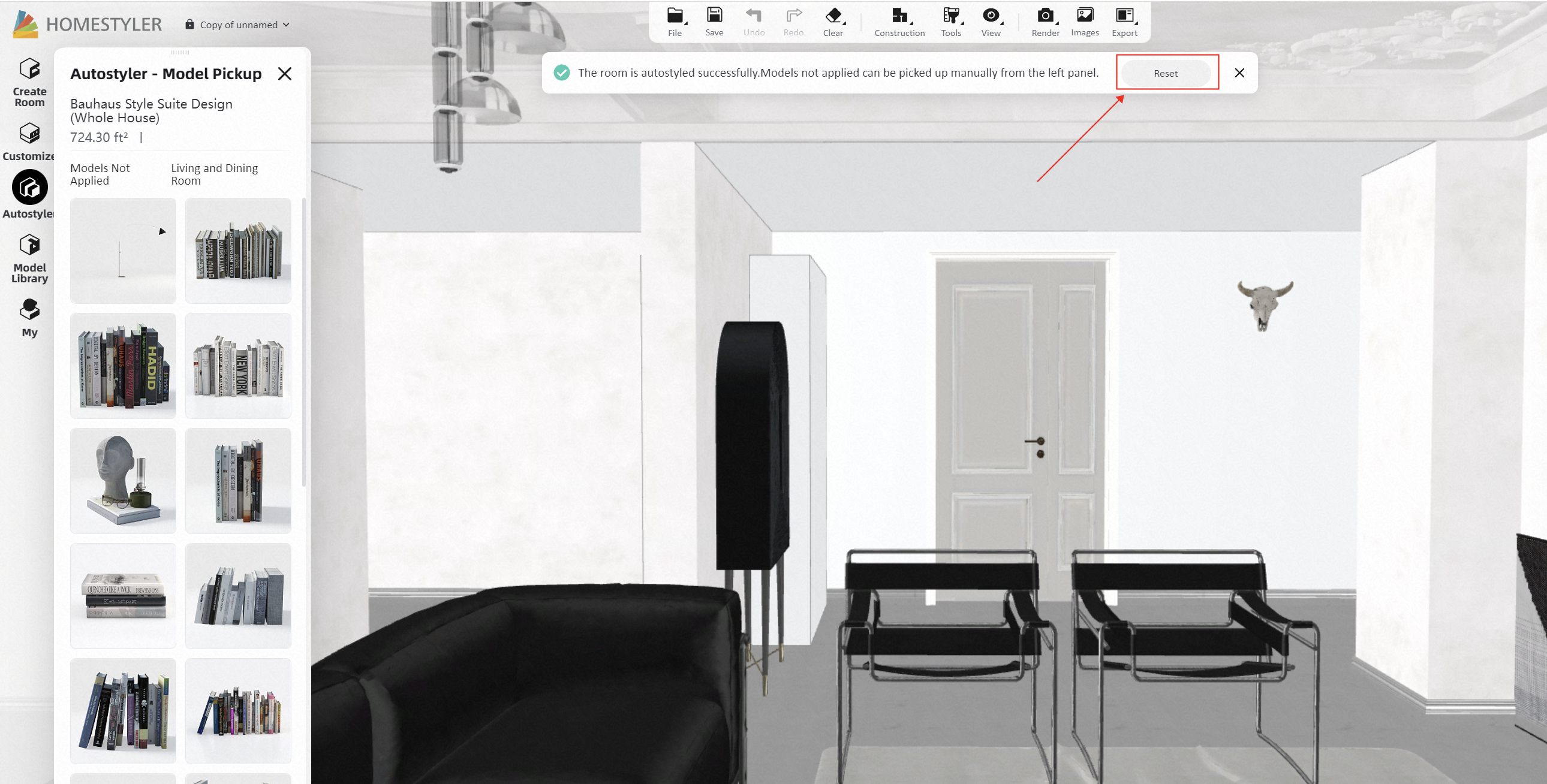 * You can also click "Clear Furniture", "Clear Interior Finish" or "Clear Furniture + Interior Finish" above to clear the models on your canvas.