This function is now available for the admin of the team.
Step 1:Log in to the team version: https://team.homestyler.com/
Step 2: Go to Admin Console and find Members in the middle column.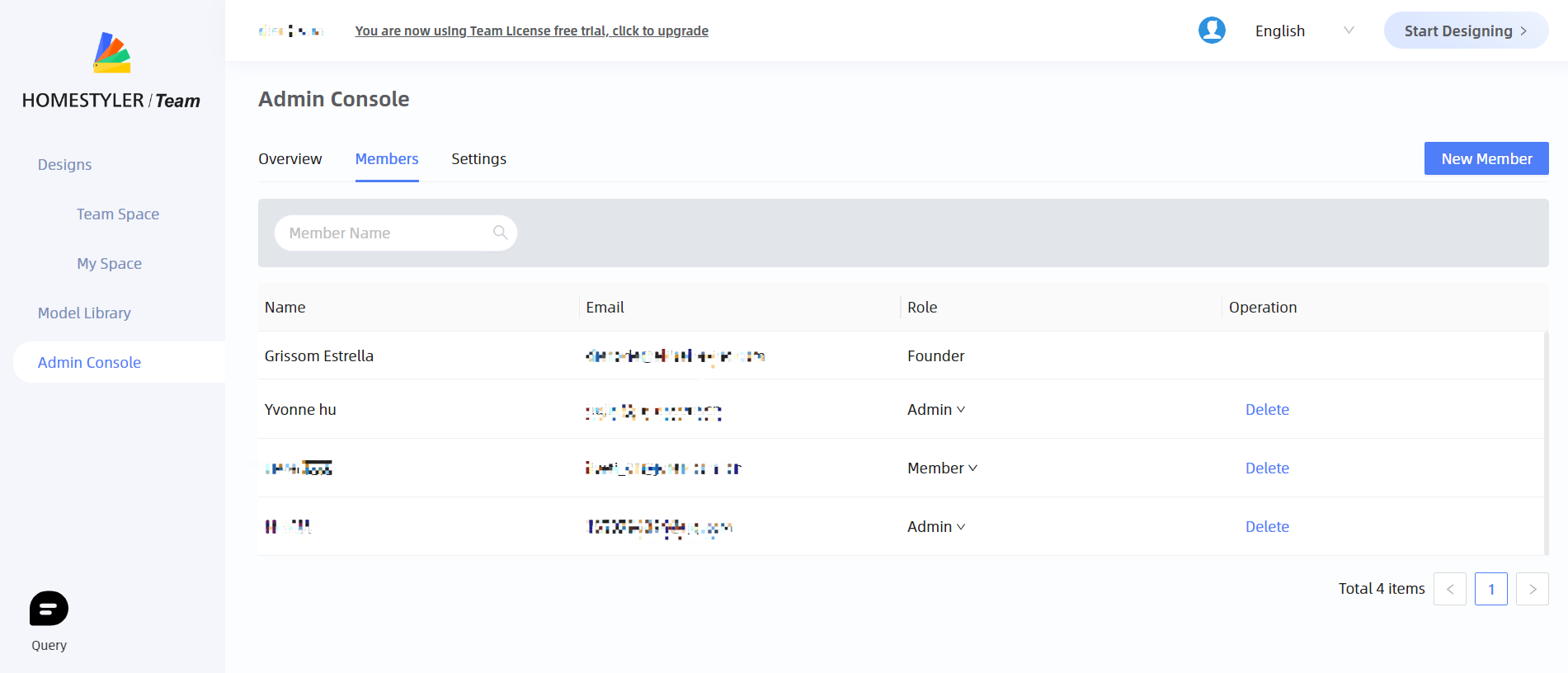 Step 3: Click "New Member" and send the link to your team members.
Step 4: Once they click the link, they need to register an account at Homestyler. Once registered, they will join the team and you can start your team cooperation at Homestyler!