There are two methods to access Team License:
1. Visit the link to log in to the team version: https://team.homestyler.com/

2. If you have logged in to your individual version, you can click "My-Switch to Team" to enter the team version.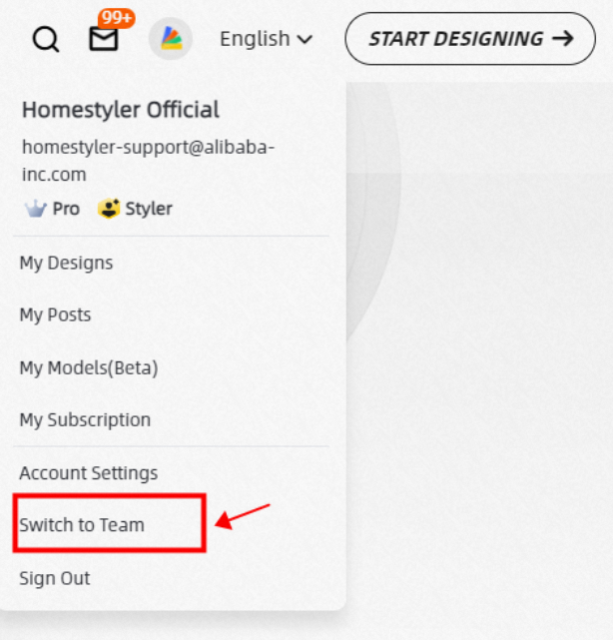 Please kindly note that team version and individual version are separate, the reason for this setting is to protect team assets. If your team adds more members in the future and someone leaves the team then, they will not take away your team's design projects.