Winner Announced for "My Dream Garden"
From 2022.08-19 to 2022.09-02, the Homestyler web and app version has organized the "My Dream Garden" design challenge, and here is the final winner announcement!
Challenge information, prizes, and ranking criteria for the Homestyler web version can be viewed by clicking on the following links:
https://www.homestyler.com/challenge/11243-My%20Dream%20Garden?spm=a1zmxy.27273860.0.0.5f361e49OwJ86A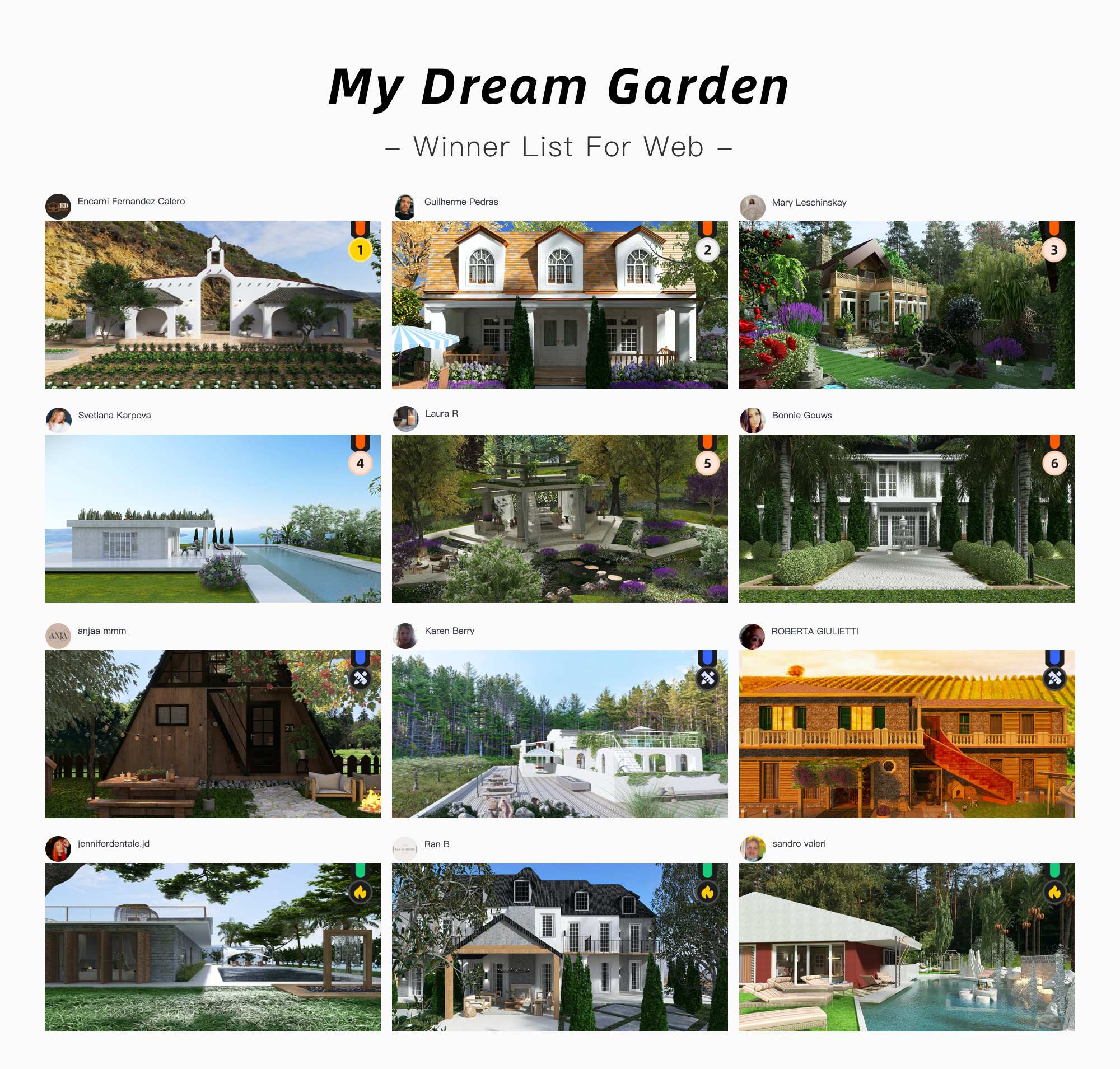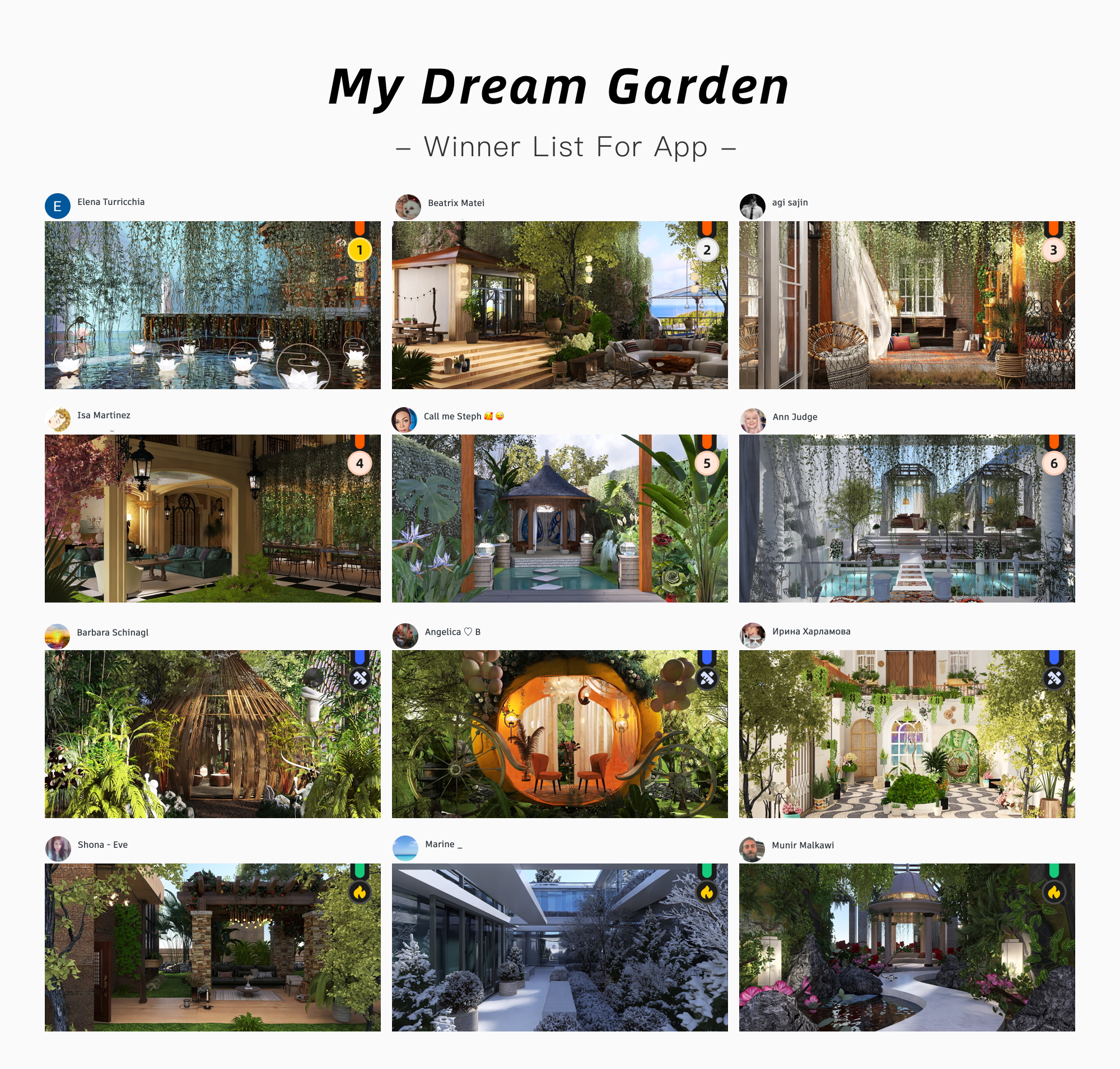 New Challenge of "Fashion Shop" Starts!
Challenge Overview: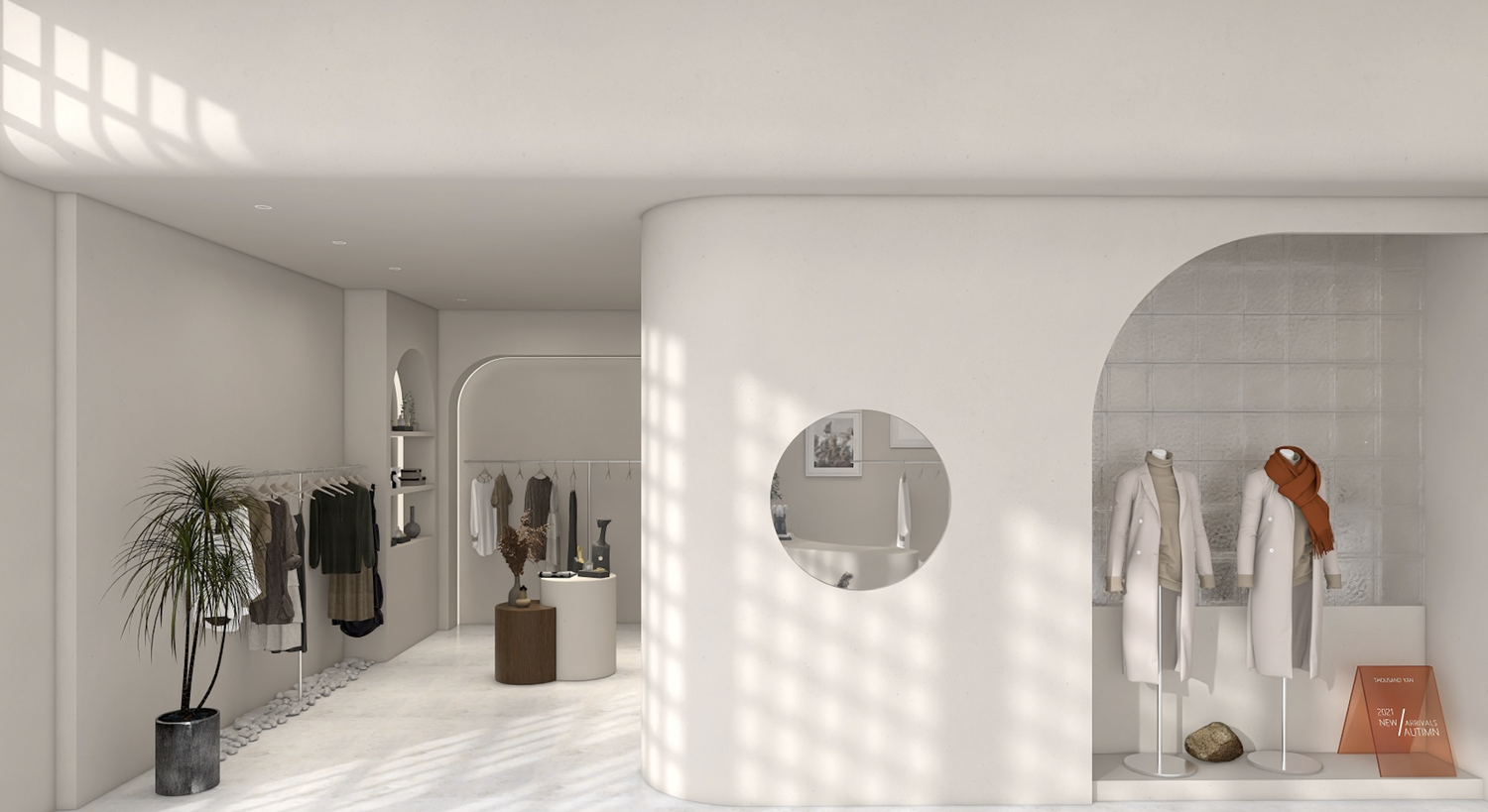 If you had the opportunity to run a fashion shop, how would you lay out your store to showcase your brand style and attract customers? In this challenge, pretend you are the owner of a clothing store, and try to create a stylish atmosphere in the store with creative interior design ideas. We have provided free and premium model collections - "Fashion Shop" and "Clothing Store" to help you with your store design!
Duration:
2022.09.04 - 2022.09.19
Prizes:
Top 1~6: 1-month PRO membership
Popularity & Creativity Award (3 each): 1-month STYLER membership
How to submit a design to the challenge?
Step 1:
Go to the Challenge page of "Fashion Shop for Web":
https://www.homestyler.com/challenge/11251-Fashion%20Shop%20for%20Web?spm=a1zmxy.27273860.0.0.21f91e49LLCVF5
Step 2:
Click the "Submit Now" button from the upper right corner of the page.
Step 3:
Choose an eligible entry design, and click "Submit" (Make sure you edit the project first before submitting).
*Please be aware that all the challenges have a requirement for the tool used. In this specific challenge, both web designs and app designs are eligible! You could switch the "Web Design" and "App Design" tab to select the design made with different tools.
Step 4:
View your submission on the Challenge page under the "New" Tab~ Share your design to social media and get more likes and views, which will increase the chance to be selected!