💻Web side - How to participate in the contests on the web side?
1.Select a contest to participate in and enter the details page.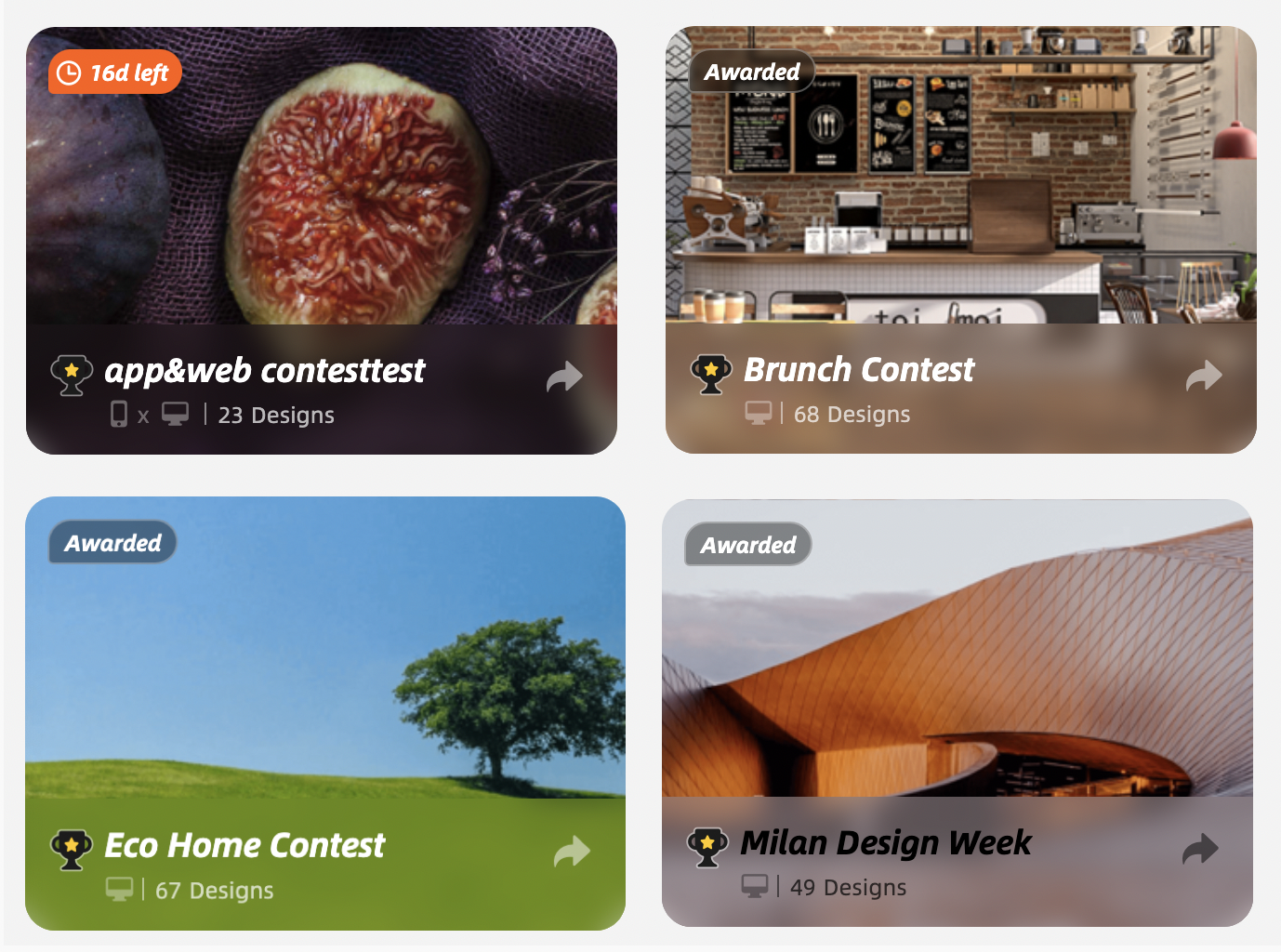 2.Click "Submit Now" botton on the top

3.Select the works you want to participate in the contest, and click "Submit Now" to submit your design successfully. You can view your design under the "New" tab of the contest entry page. (*Work submission page only displays works in public state, works in private state will not appear)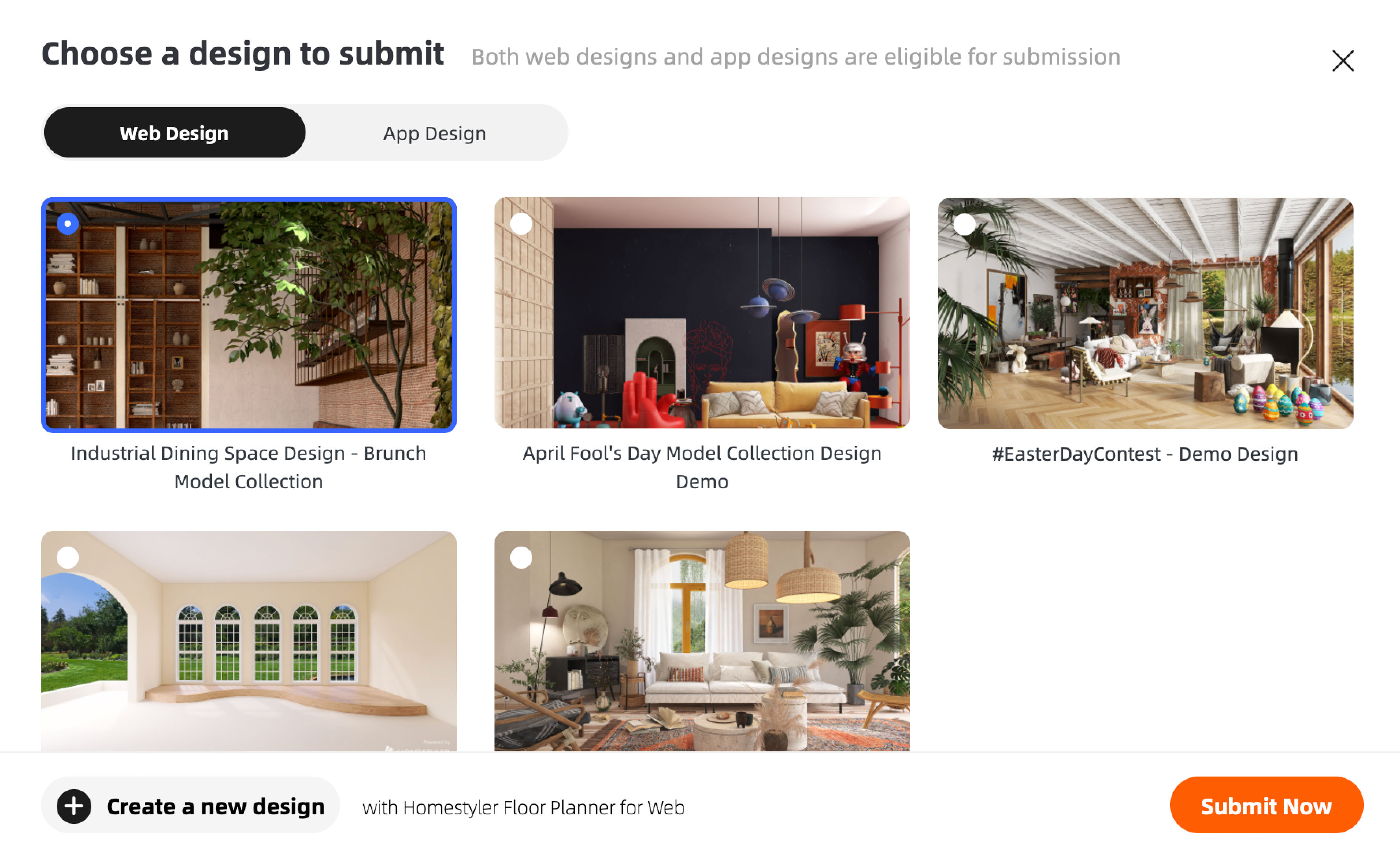 4.If the submitted entry needs to be modified, please go to "Edit Project" under the "My Design" tab to modify it. After the modification is saved, it will be synchronized to the competition entry.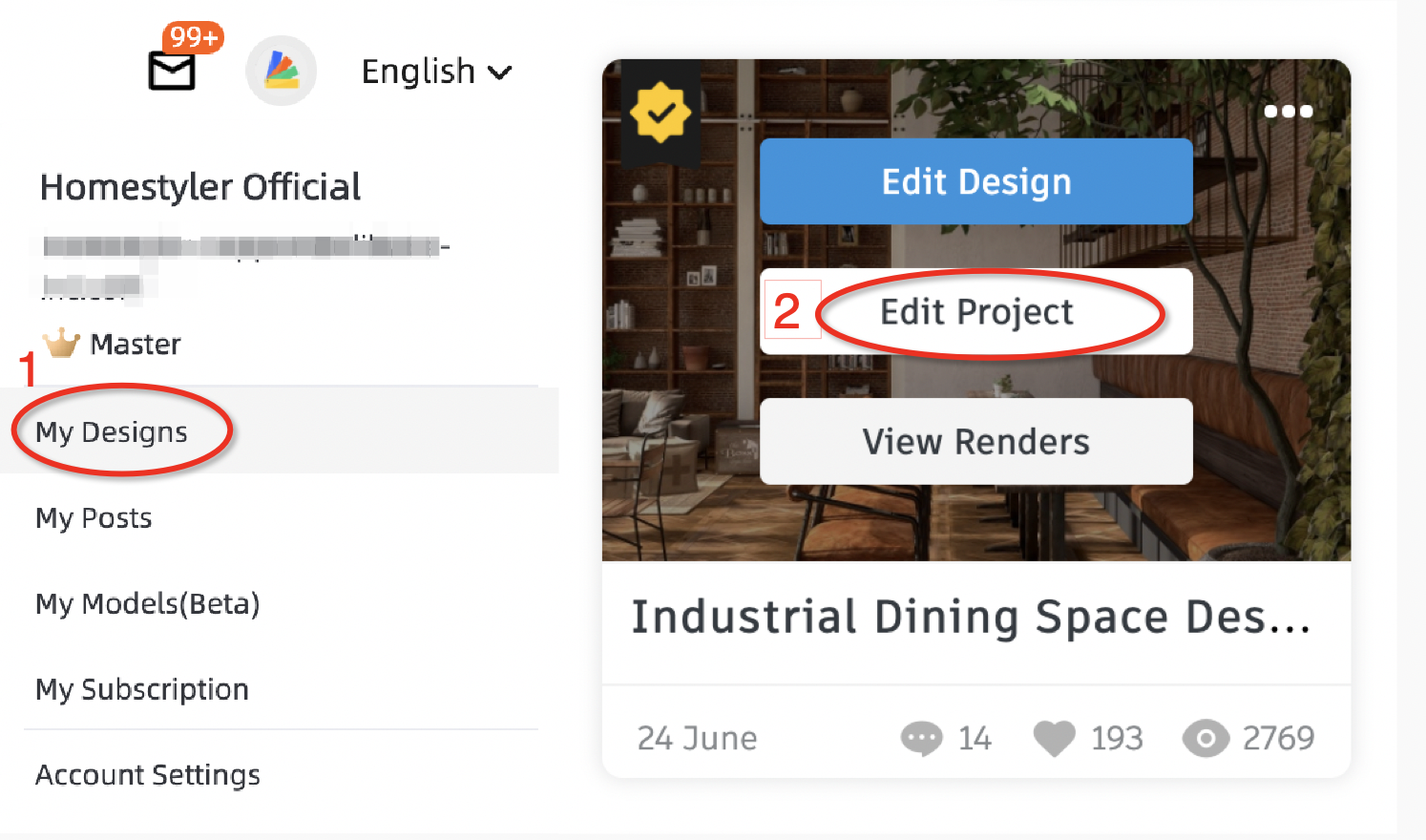 📱App side - How to participate in the contests on the app side?
1) Click "Select a room template to desig" to begin your design.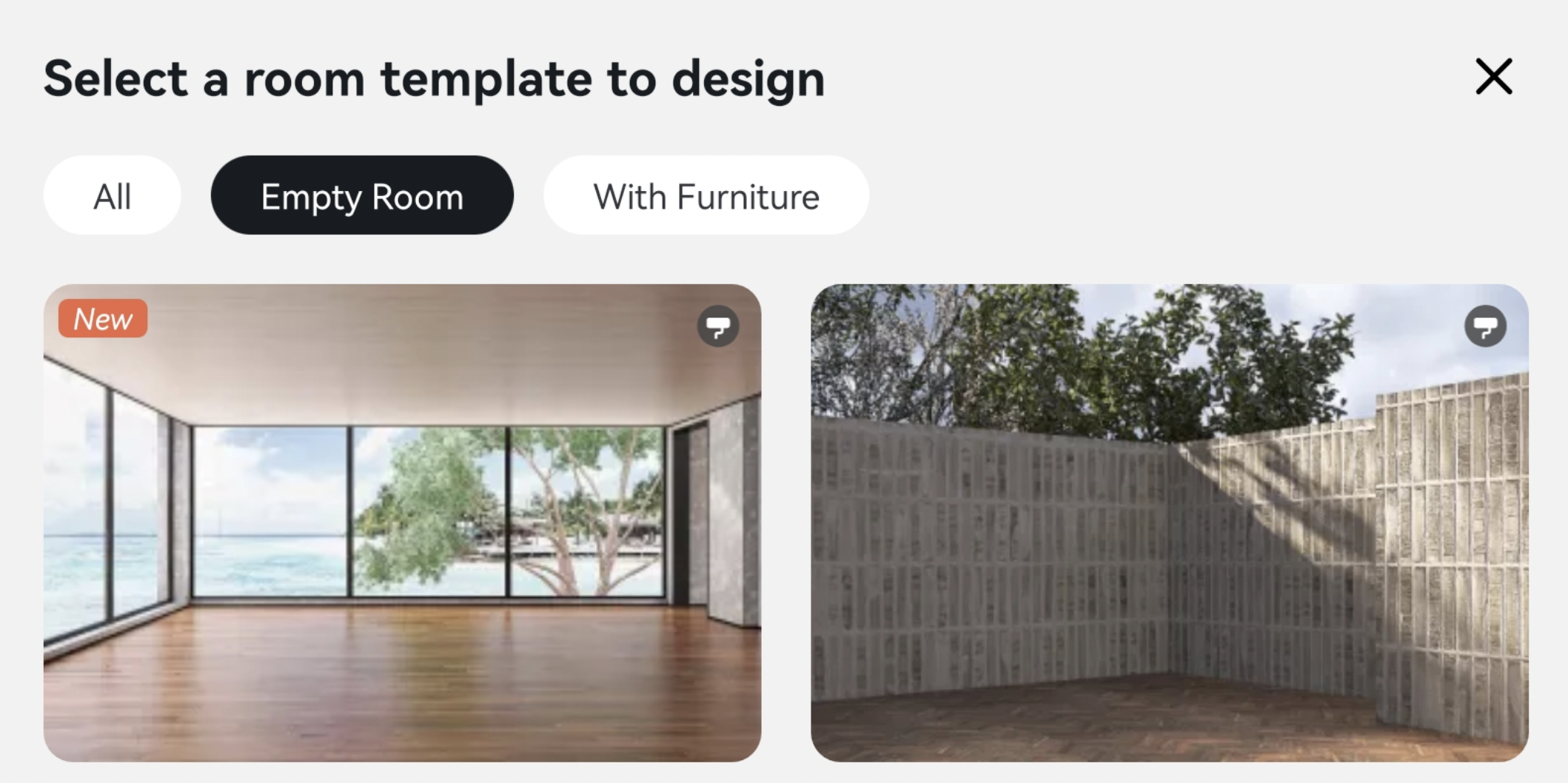 2) After the design is completed, click the "Publish" button in the upper right corner.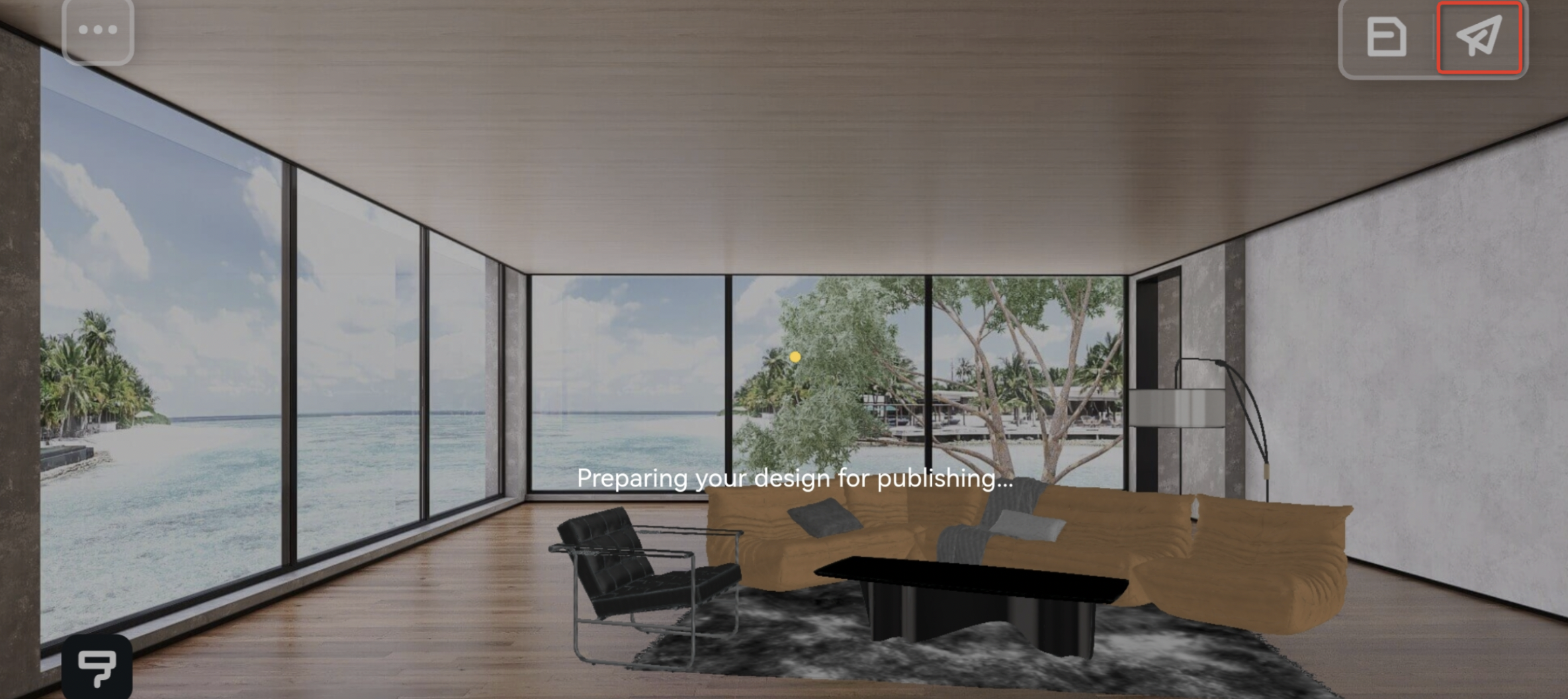 3)Fill in the design title and description information, select the contest you want to participate in "please select a competition", and click "Post to Community" at the bottom to publish your design.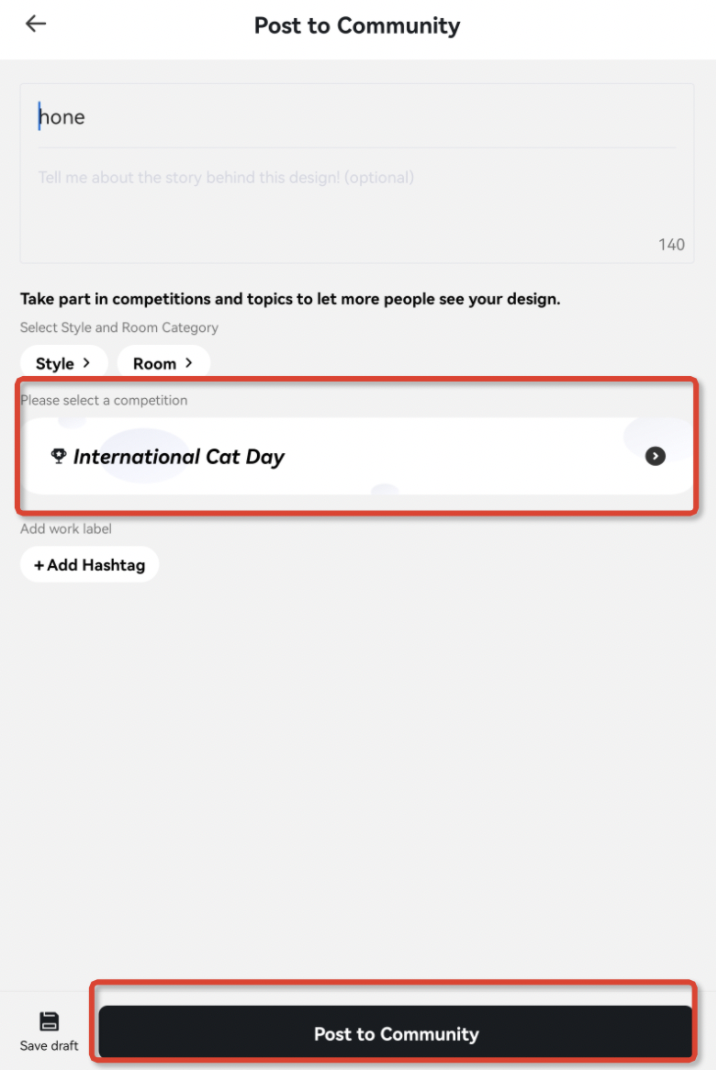 4) After the submission is successful, select the contest you have participate in. You can view your work under the "New" tab.
💻Web & 📱App Winner Selection Standard
Best Room Award:
25% Number of likes + 25% Innovatoin + 25% Aesthetics + 25% Color Matching
Best Popularity Award:
To 3 projects with the highest points = (70% x Number of likes) + (30% x Number of views)
Most Innovative Award:
Innovation will be the first criteria - whether you make the most innovative purpose of the rooms, or the most creative redecoration of the space. Remember to include your ideas in the project description!
💻Web & 📱App Prize Benefits Details
Please click this link to view the rewards and benefits corresponding to the prizes:https://www.homestyler.com/pricing
💻Web & 📱App Notification
1.Number of entries: the number of projects submitted is not limited, but each person shall only be awarded one prize.
2.The submitted works must be original works. Any plagiarism, infringement of the property rights of others is prohibited. Entries that are not original will be disqualified whenever once sufficient evidence is found.
3.During your participation, feel free to contact "Homestyler.contest@service.alibaba.com" if you have any questions.