What's New:
When coming across models you are happy with or searching for models you use with high frequency, you would like to share them with the team. Adding models to favorites is now available in Team License, other team members could also view the models in the team library.
Step 1:
Enter team version: https://team.homestyler.com/
Step 2:
Find the tab "Model Library", and the folder you would like the model to be in. Click "Add to Favorites" and then,

a, Choose the "Catalog" filter and type in model name or model ID to look for models you would like to add to favorites.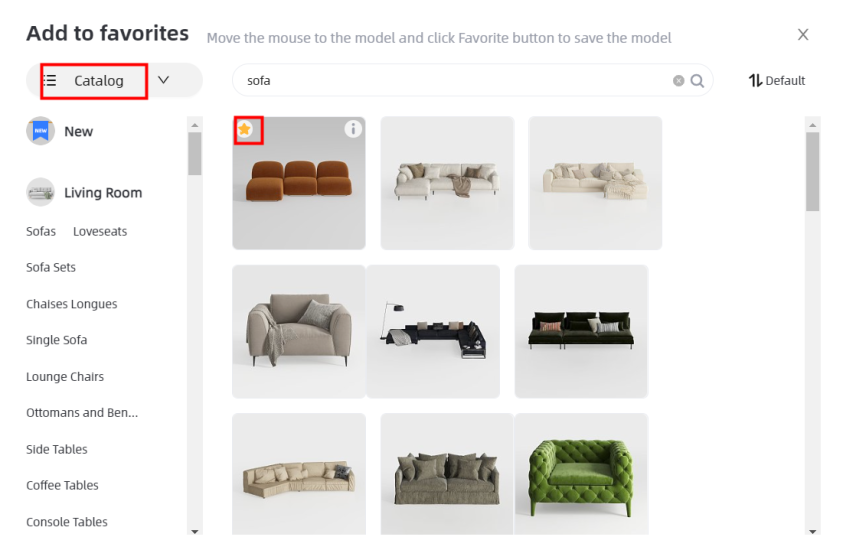 b, The model will go to the folder you choose at first

c, If you do not want it in your folder anymore, you could remove it by clicking "Remove from favorite"

Please be aware that once you remove the model from favorite, the selected model will be removed from all folders (in case you add it to different folders).