With Homestyler Team License, aside from removing the watermark, you could customize the watermark on renders now! Here is the instruction:
1, Log in to Homestyler Team License: https://team.homestyler.com/
(When logged in to your Homestyler individual account, you can also click the "Switch to Team" button in the drop-down menu of your profile image in the top right corner on our website to open the team console.)
2, As an admin, please go to "Admin Console" and click "Settings".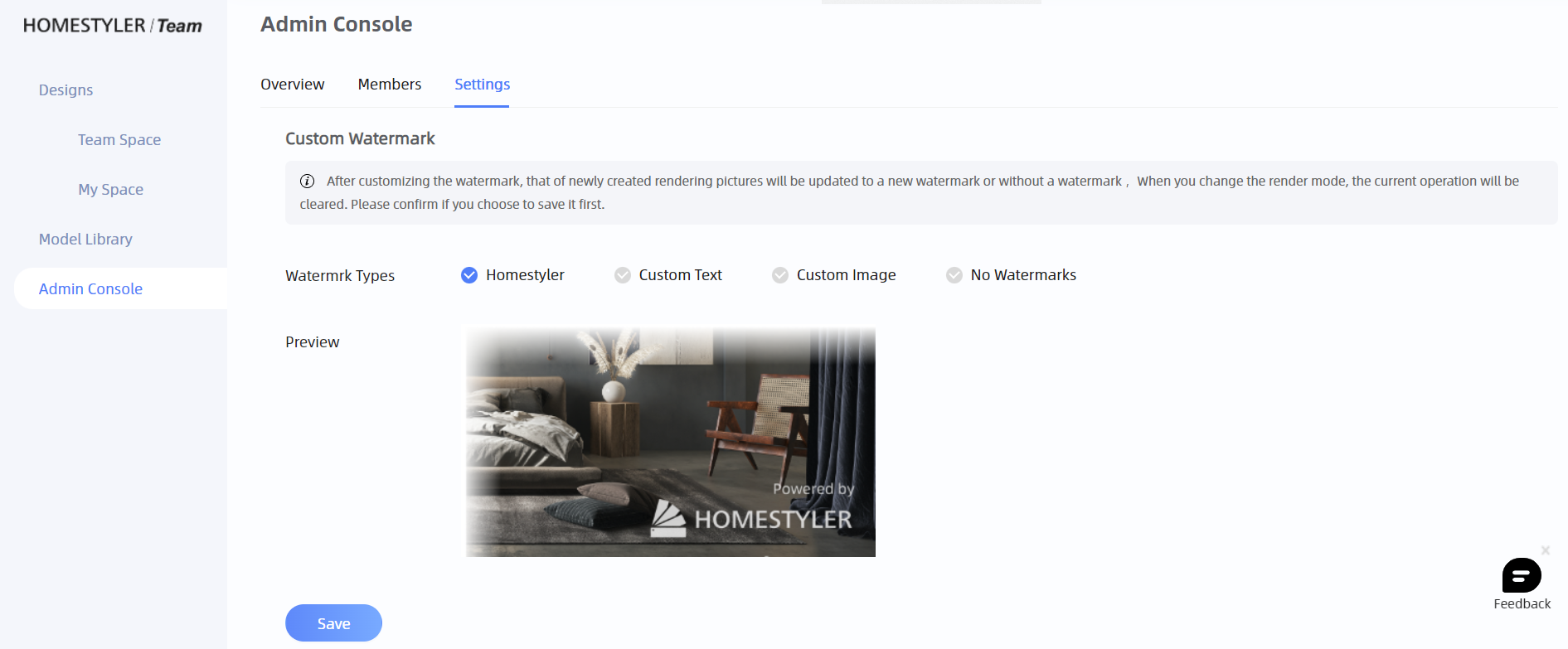 3, Customize the watermark by choosing different watermark types:
a. Homestyler
If you choose the type of Homestyler, the watermark is the default format as shown in the above image.
b. Custom Text
If you choose "Custom Text", you could customize the text of your company or studio's name in the watermark. Click the "Click to preview" text to see the watermark. Once you confirm the watermark, click "Save" to save your custom text watermark.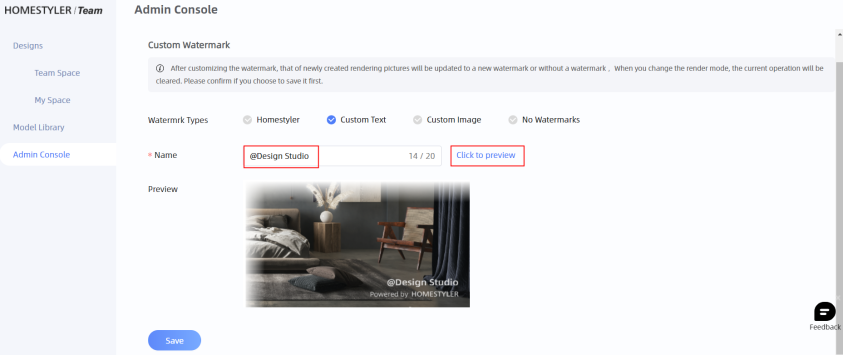 c. Custom Image
If you choose "Custom Image", please upload a .png format image with transparency that does not exceed 5MB. Click "Save" once you confirm the watermark. If you are not satisfied with the watermark, you could adjust the image or upload another image.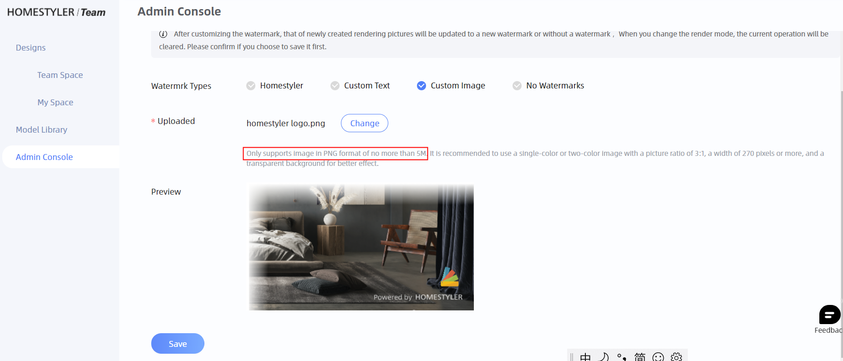 d. No Watermark
If you do not need any Watermark, you could choose "No Watermark" and save it.

*Please pay attention to the limit that custom watermark is applied to rendering images (normal, aerial or top view), but not including panorama, videos, or 720 virtual tours.