1.Under the 3D view (shortcut key: 3), you can directly drag and drop models on different floors. And the model will be snapping to the floor of each level automatically (hold down the Ctrl key could cancel snapping so that you could arrange them freely).
*Note: you could check or uncheck the "Show All Floors" option in the bottom left corner to switch between showing all floors or only the current floor.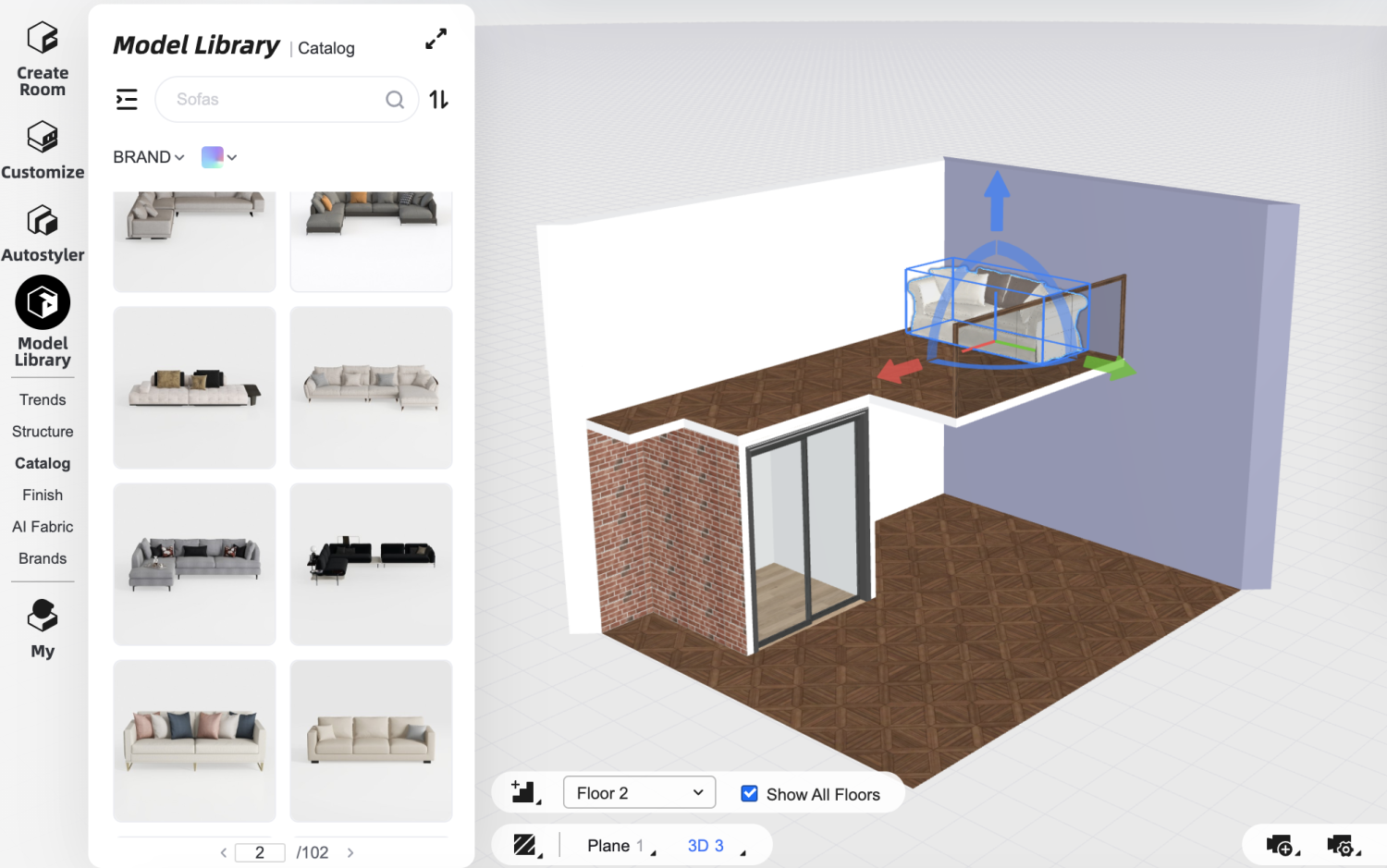 2.Under the 2D/Plane view (shortcut key: 1), you can switch the current floor level in the Floor Manager from the bottom left corner, where you can switch to the corresponding floor and arrange furniture or decorations.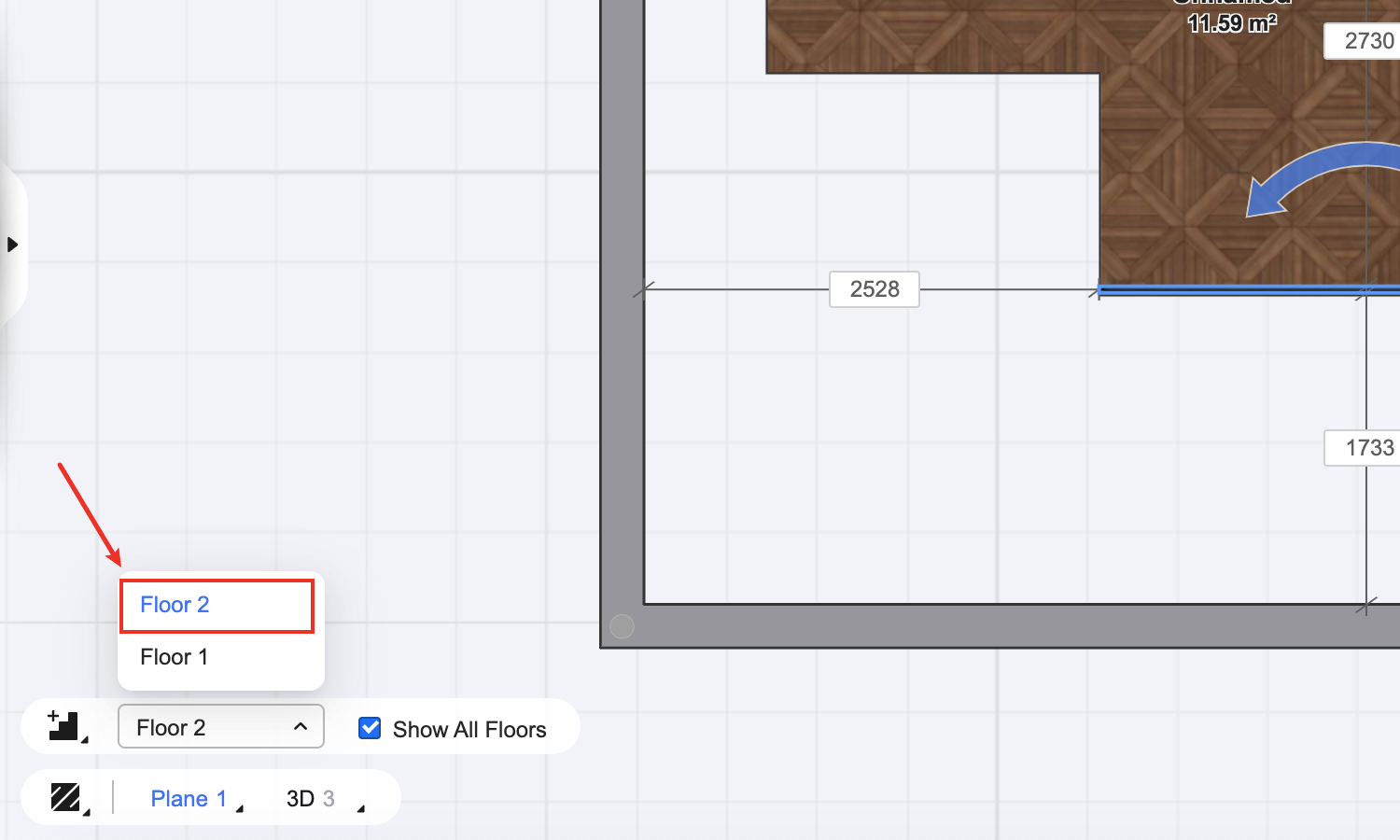 3.After switching the floor level, you can drag and drop the selected furniture onto the floor. You can also accurately adjust the position of the furniture by typing in the spacing value in the positioning boxes.