In the "Custom Furniture" interface, when you finish designing the closet and would like to add doors to it, you could hover on the "Generate" option and click "Sliding Door".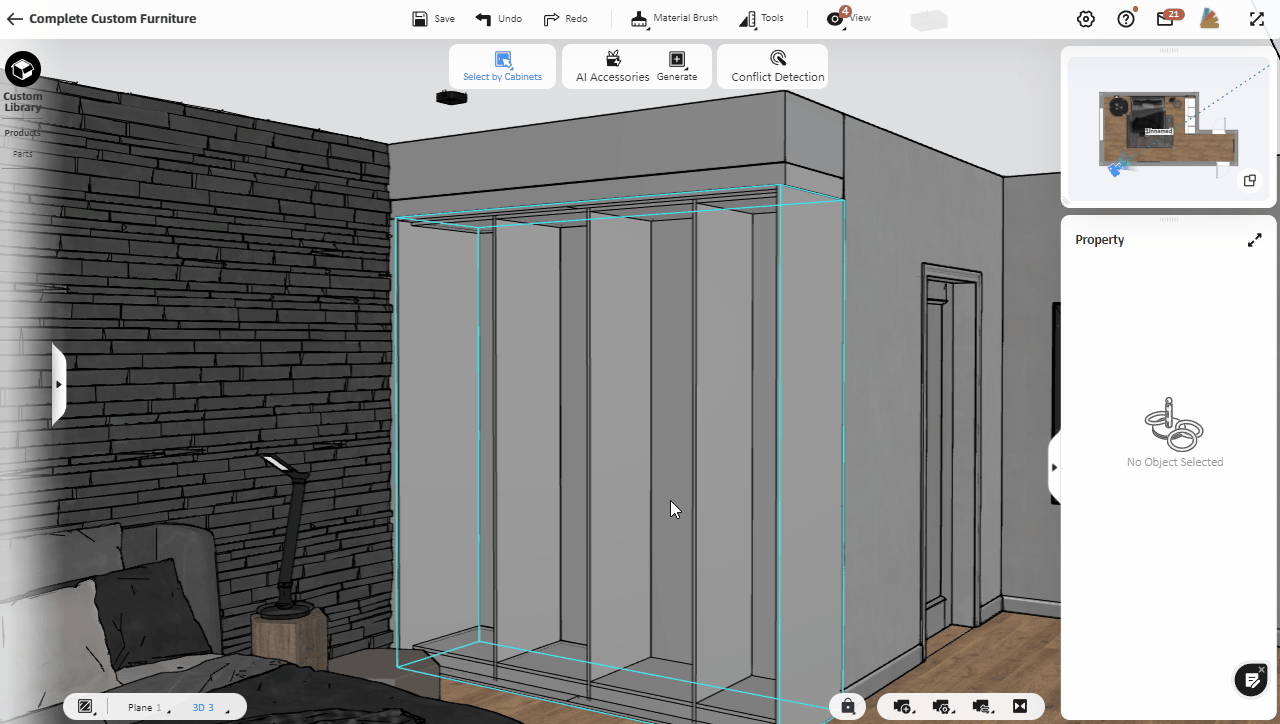 After you enter the sliding door generation interface, you could select one generation mode. In this tutorial, we choose the "Select the cabinet to generate" option.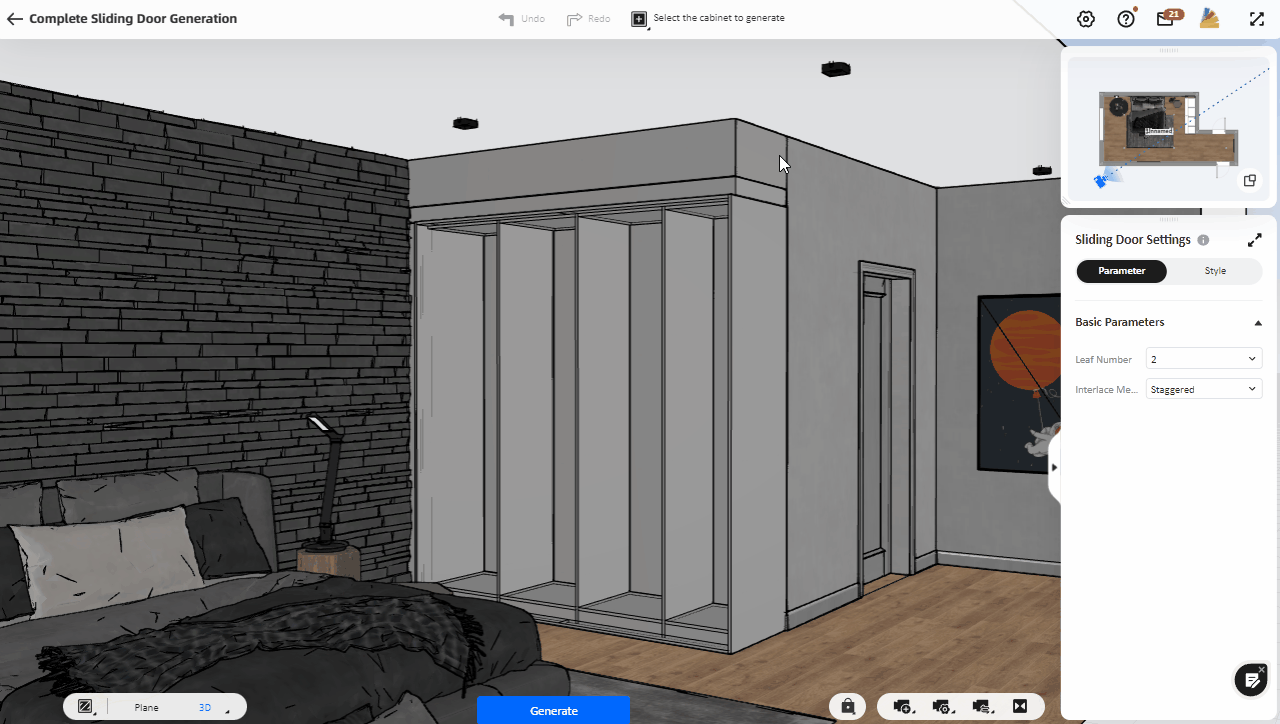 Then select the cabinet, enter the number of sliding doors you want to generate and the interlace or staggered method of sliding door in the "Parameter" of the right property panel. After setting, click "Generate" below to generate the sliding doors. When the sliding door is generated, you can select the sliding door and adjust its parameters or style in the right property panel.