In the Custom Furniture interface, after you finish placing the cabinets or closets, hover the "Generate" option from the top and click "Countertop" to enter the countertop generation interface.
Select the "Straight Line" from the top to draw the countertop area.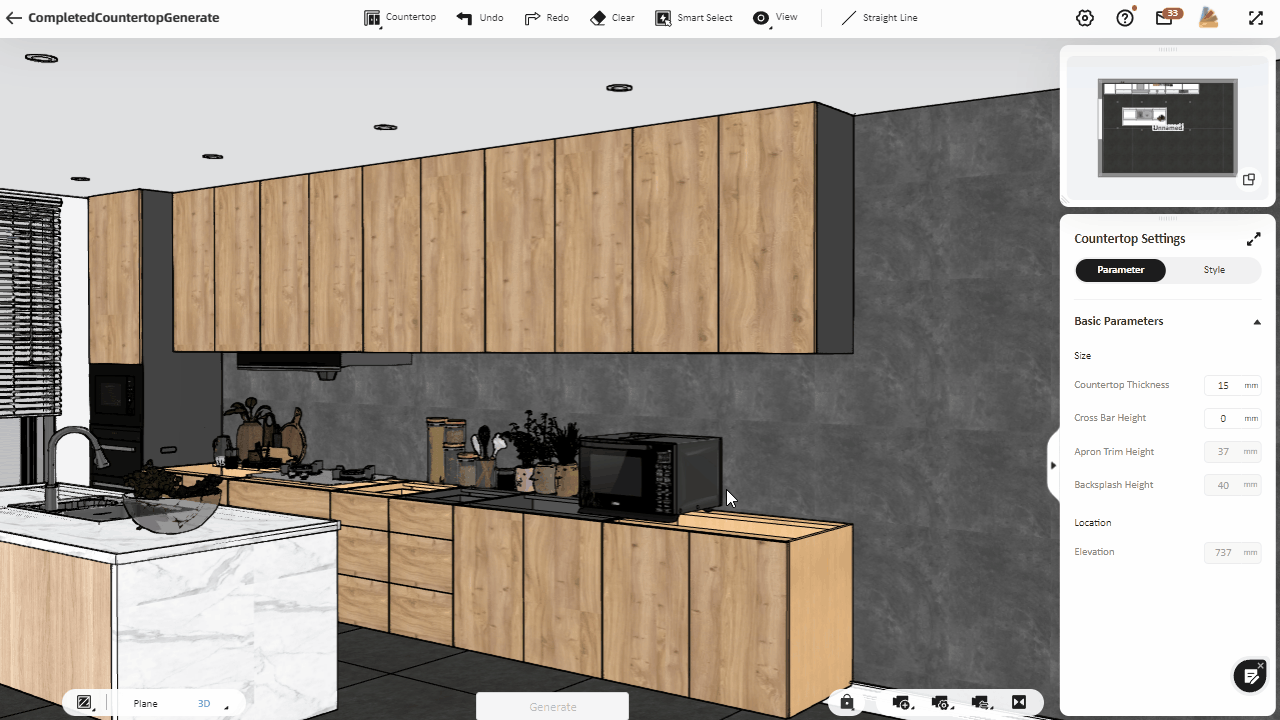 When finish drawing, click to select the side where you want to generate the side waterfall, then click "Waterfall Countertop-From Floor". You will see the waterfall countertop shape in the blue area. Then click "Generate" to complete the generation. Afterward, you could select the countertop and further edit its parameters and material in the right property panel.