In the Custom Furniture interface, after you finish placing the cabinet or closet, hover the "Generate" option from the top and click "Countertop" to enter the countertop generation interface.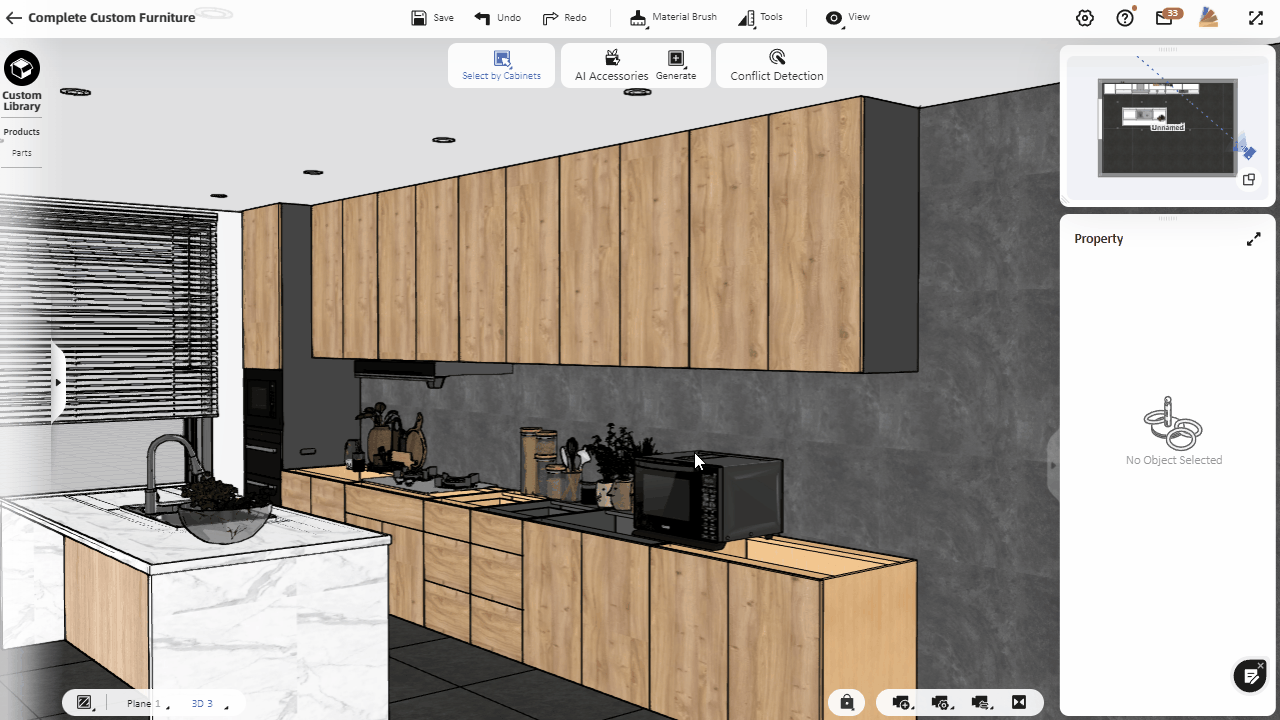 Instead of selecting cabinets and generating countertop automatically, you could also draw the countertop area.
Select the "Straight Line" above, and then left-click to select the starting point. During the drawing process, you can manually enter the size.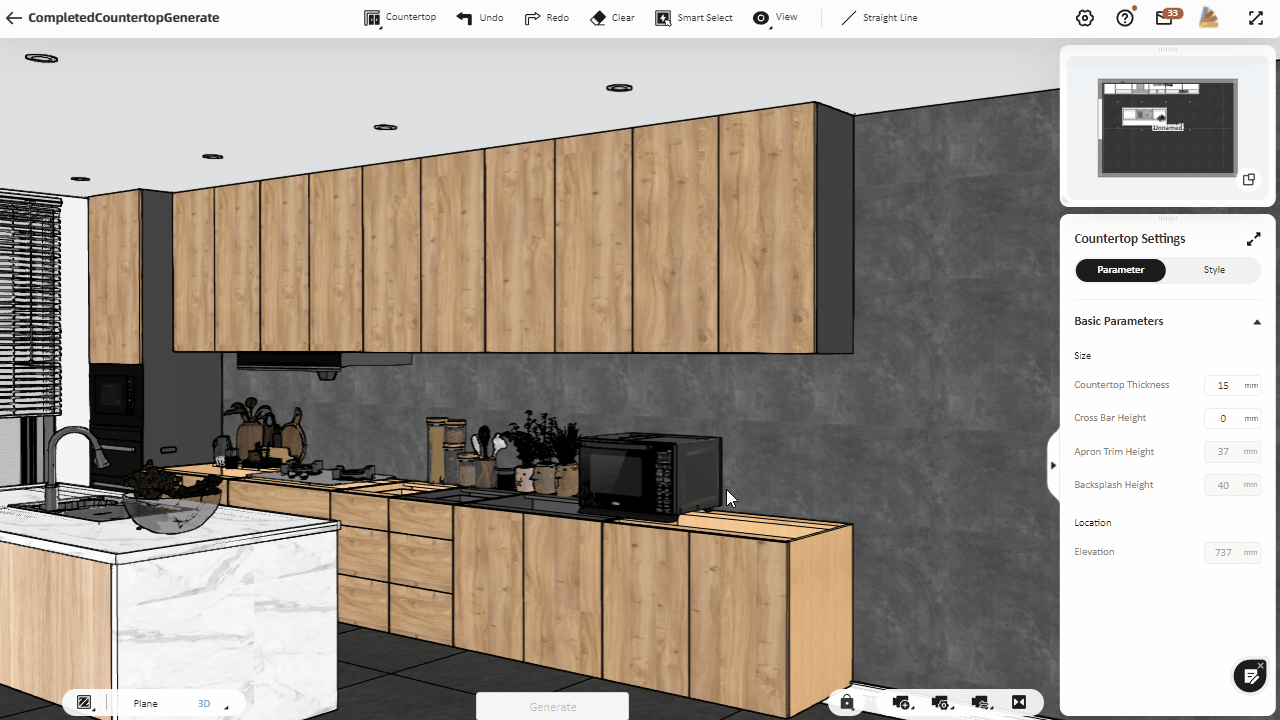 After the drawing is complete, click "Generate" below to generate the countertop. After generating the countertop, you can adjust its basic properties like thickness, apron trim or backsplash height and elevation, as well as styler properties like material in the right property panel.