In the Custom Furniture interface, you will see the select mode from the top area of the canvas. Here are the differences between the three modes:
1)Select by Cabinet:You will select a cabinet as a whole. In this mode, when selecting a cabinet, you could also double-click to select a single board or panel.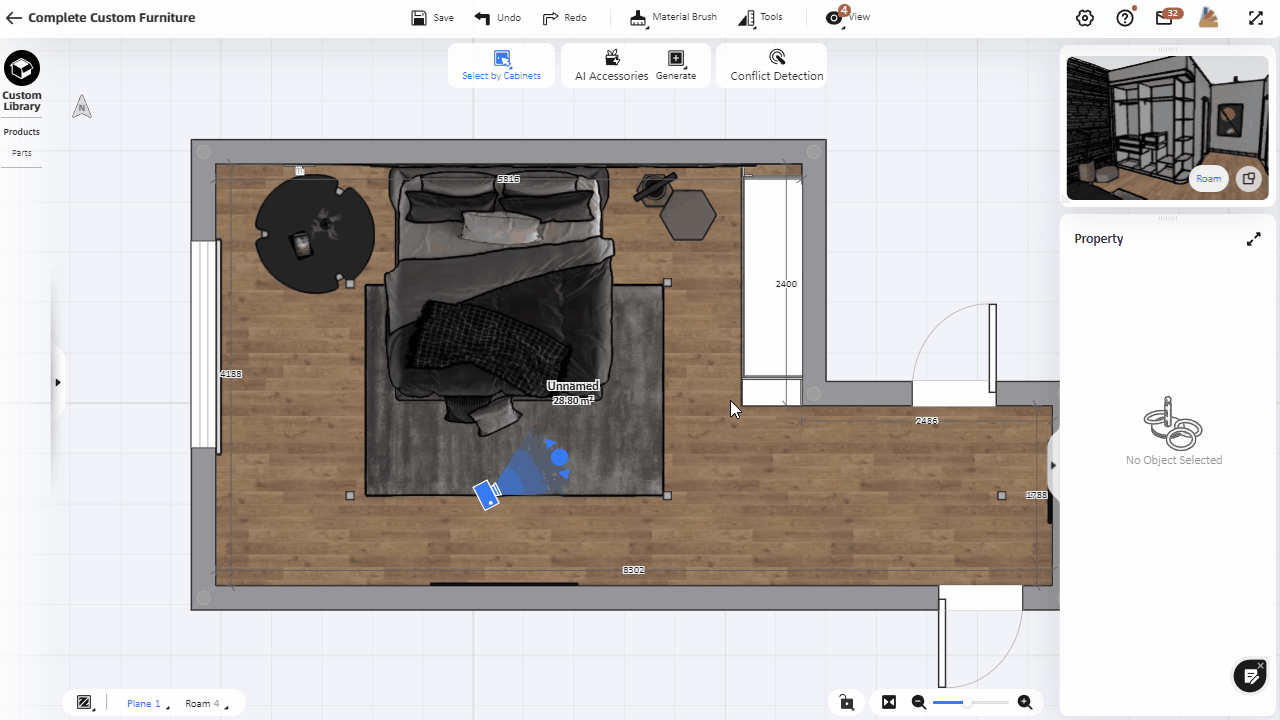 2)Select Parts: In this mode, you will select the inner parts like drawers or individual boards of the cabinets.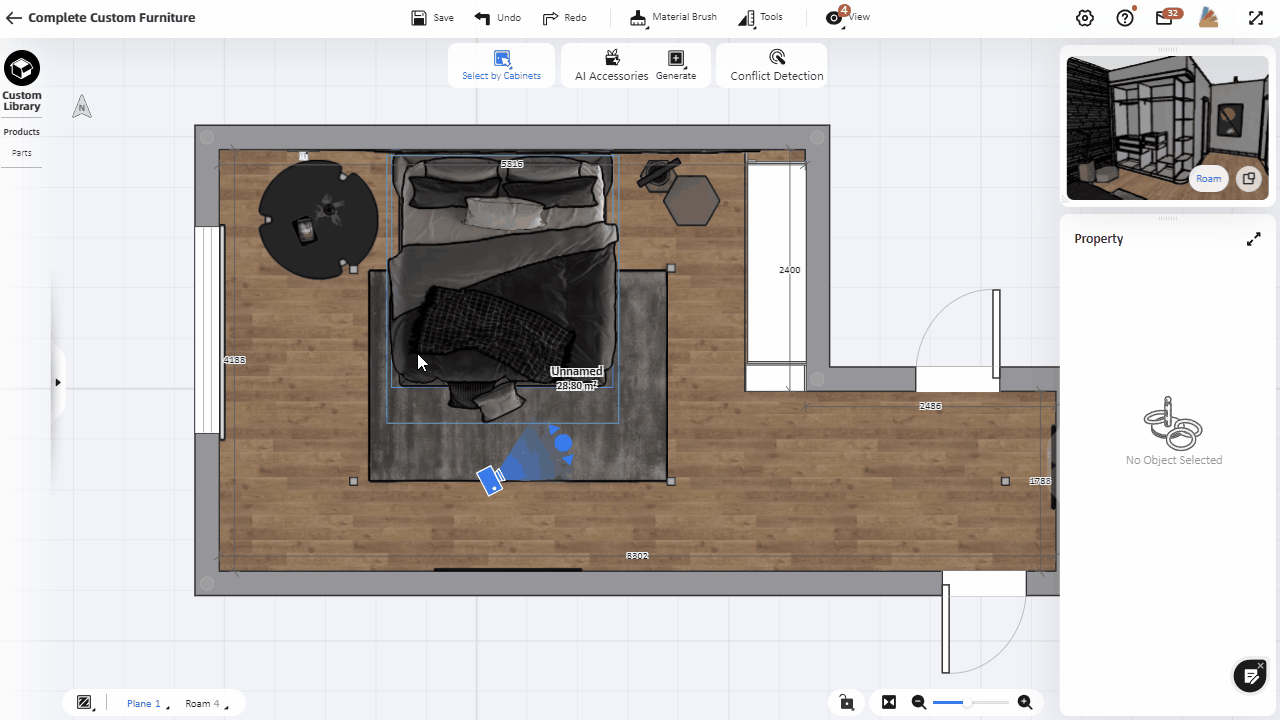 3) Select Inner Space: You will select the inner spaces of the custom furniture, in this way you can customize the size of the inner space to quickly realize the internal structure design of the cabinet.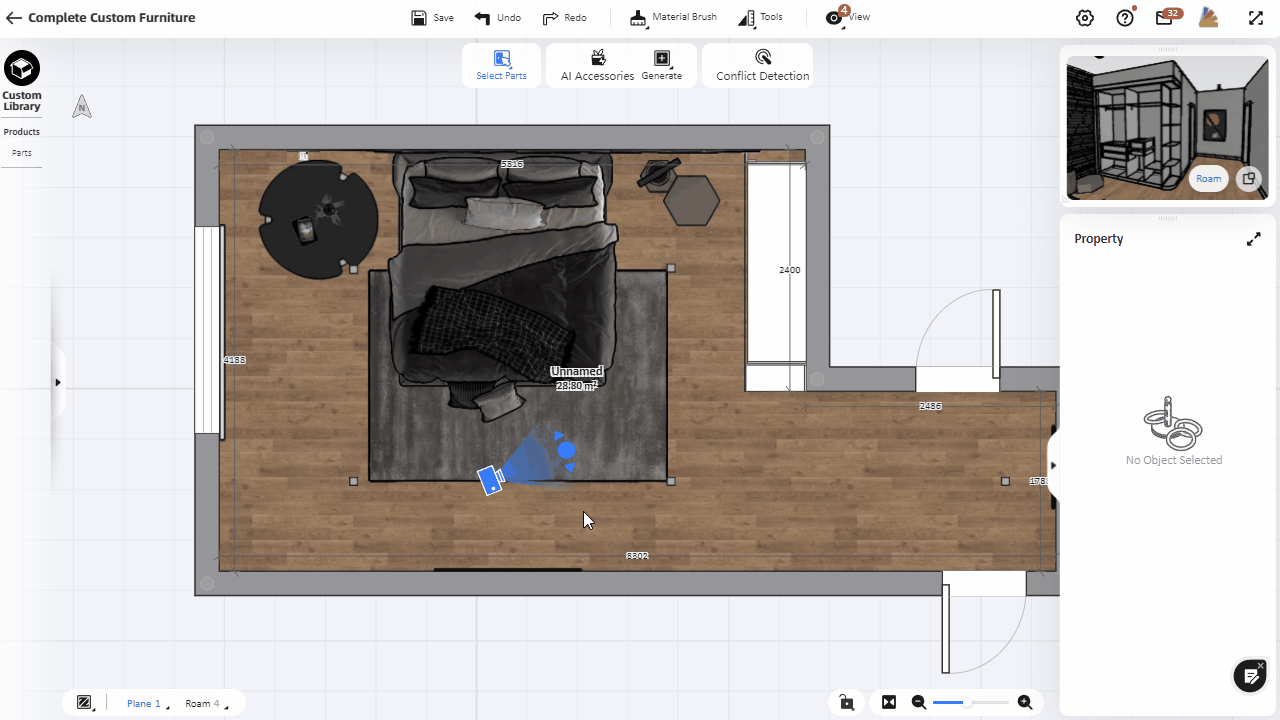 When you select an inner space, you could drag the arrows directly to adjust the size. And then you could directly drag and drop parts like drawers to fit this adjusted inner space.