Floor Planner 08/2021 Release Notes - 【Video Render】 related updates
1.Video resolution added 540p and you can spend Homestyler points for it
Enter "Render", select "Video" and adjust the resolution to "540p Video". You can use 10 Homestyler points to render a 10-second 540p video.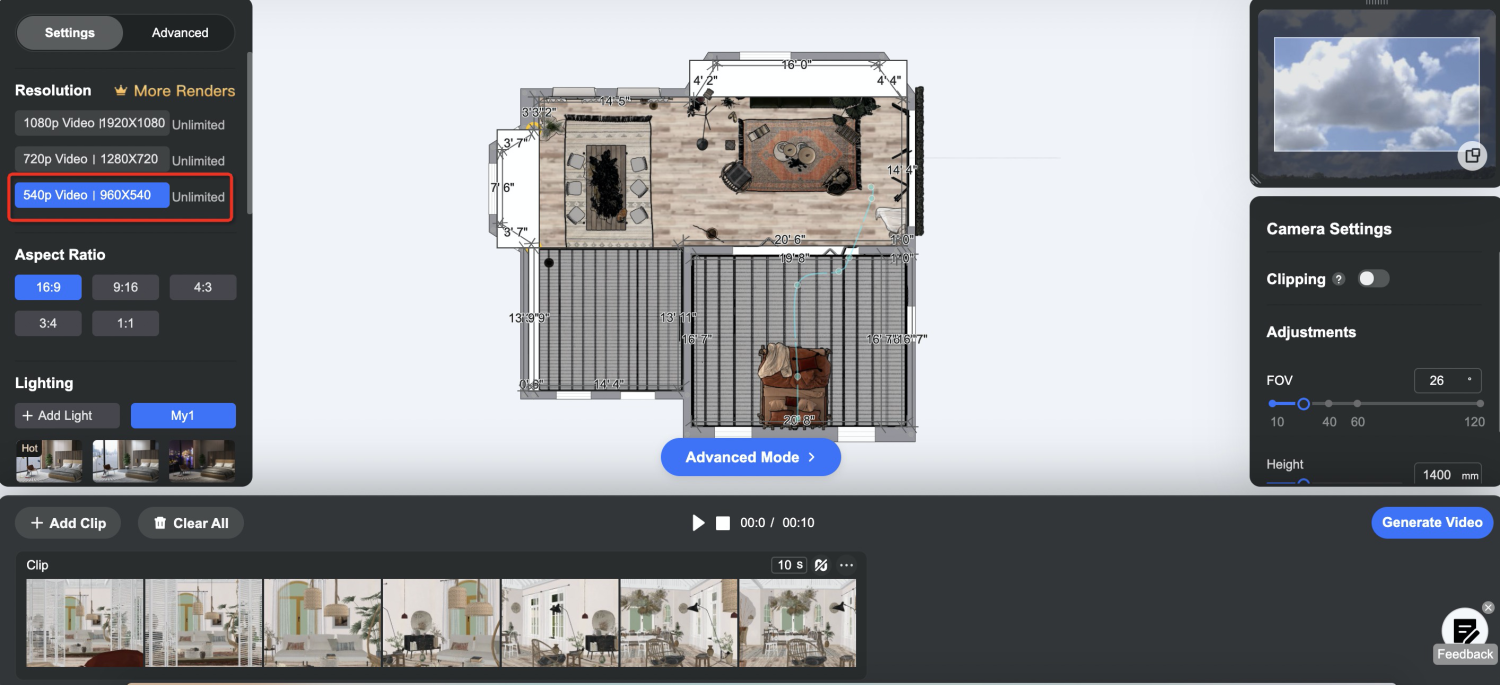 2.Support directly drawing curved path and straight path
Support drawing curved path and straight path for the camera. Click "Add Clip" to select a straight or curved path and draw different paths in the room. You can also adjust the path parameter in the right and preview the video clip by clicking the "Play" icon.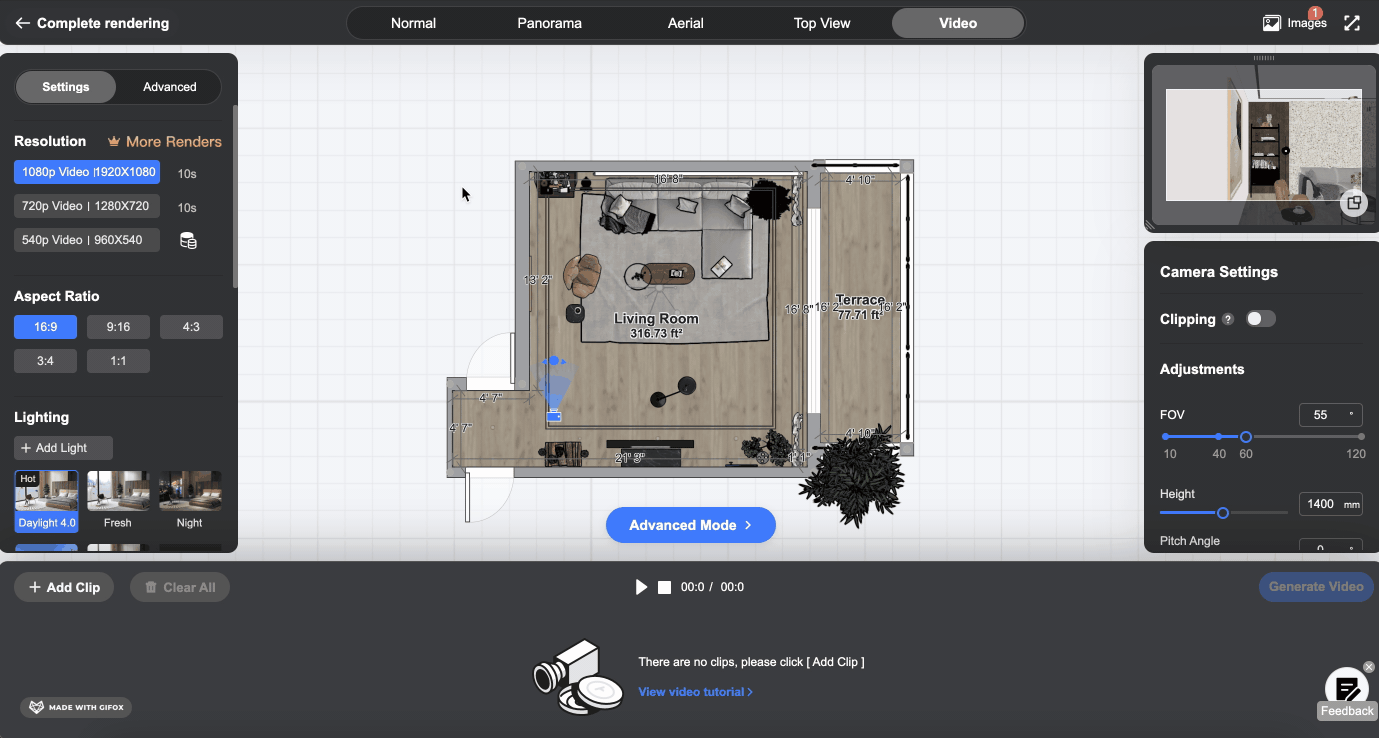 3.Video rendering added advanced mode
In the advanced mode, you can make more customized clips by adding keyframes. And add animated motion effects to each model if the clip is set to "Grow Effect" (in the upper right corner of each clip).
Detailed tutorial :
4.The lamps support brightness change animation in video
If you need to set the lighting effects of the fixtures in the video, enter "Rendering""Video" and select "Advanced Mode", click on the fixtures that need to set brightness changes, and turn on "Whether to change the lamp brightness" and set "Gradual" or "Rebound" in "Change Curve" Effect.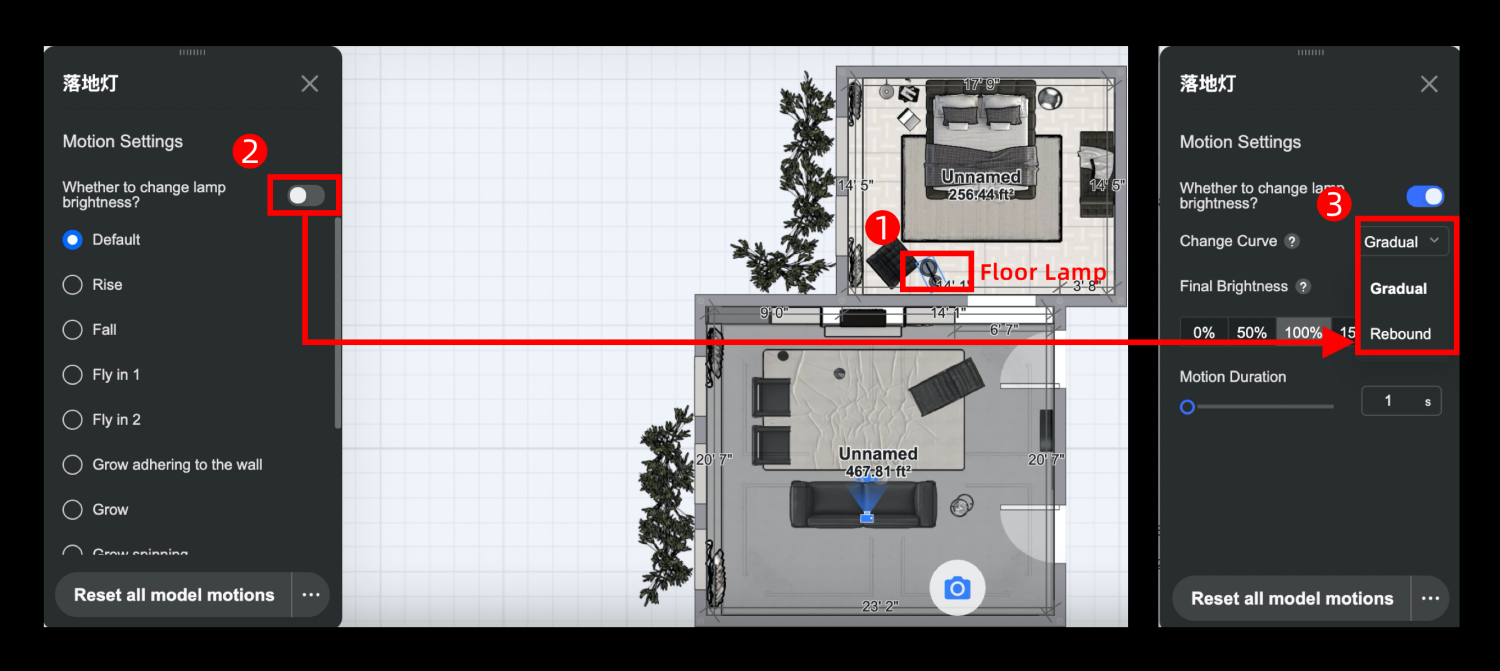 The following are "Gradual" or "Rebound"lighting effects: