Floor Planner 08/2021 Release Notes - 【Render】 related updates
1.Added "Daylight 4.0" intelligent lighting template
「Daylight 4.0」is more natural in daylight treatment. It weakens daylight and shadow treatment and alleviating the problem of stiff light sources. In terms of overall color temperature, the color temperature of Daylight 4.0 is closer to the cool color system, while the rendering effects of Daylight 3.0 is warmer.

Detailed operation:Enter "Render" interface and then select "Daylight 4.0" in "Lighting" to render. You can also customize lighting by clicking "Add Lights" and then adjust based on Daylight 4.0 template.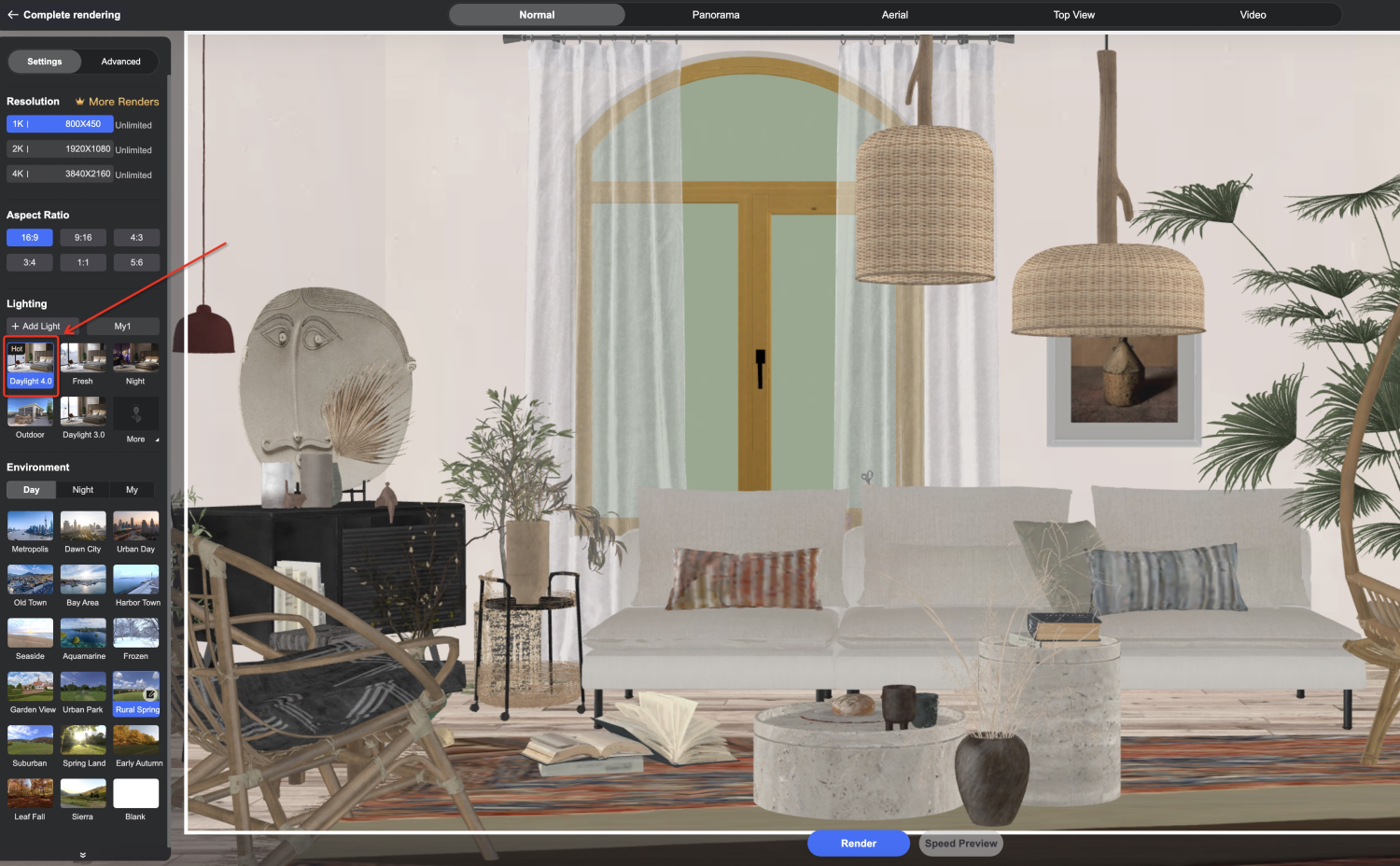 2.Rendered pictures supported "Download Material ID Map"
Open "Images" then click the "Download" button on the finished render, click "Download lD Map", after downloading, you can view the downloaded file in the default download file of your browser.
You can import all the downloaded files into Photoshop, and use the magic wand tool to quickly cut out the model materials of the original image.