Floor Planner 09/2021 Release Notes - 【Render】 related updates
1.【Member Exclusive】Supported Batch Watermark Removal

Click "Image" to enter the album of renders, select multiple renders or check "Select All", and then click "Remove Watermark" to quickly remove watermarks in batches.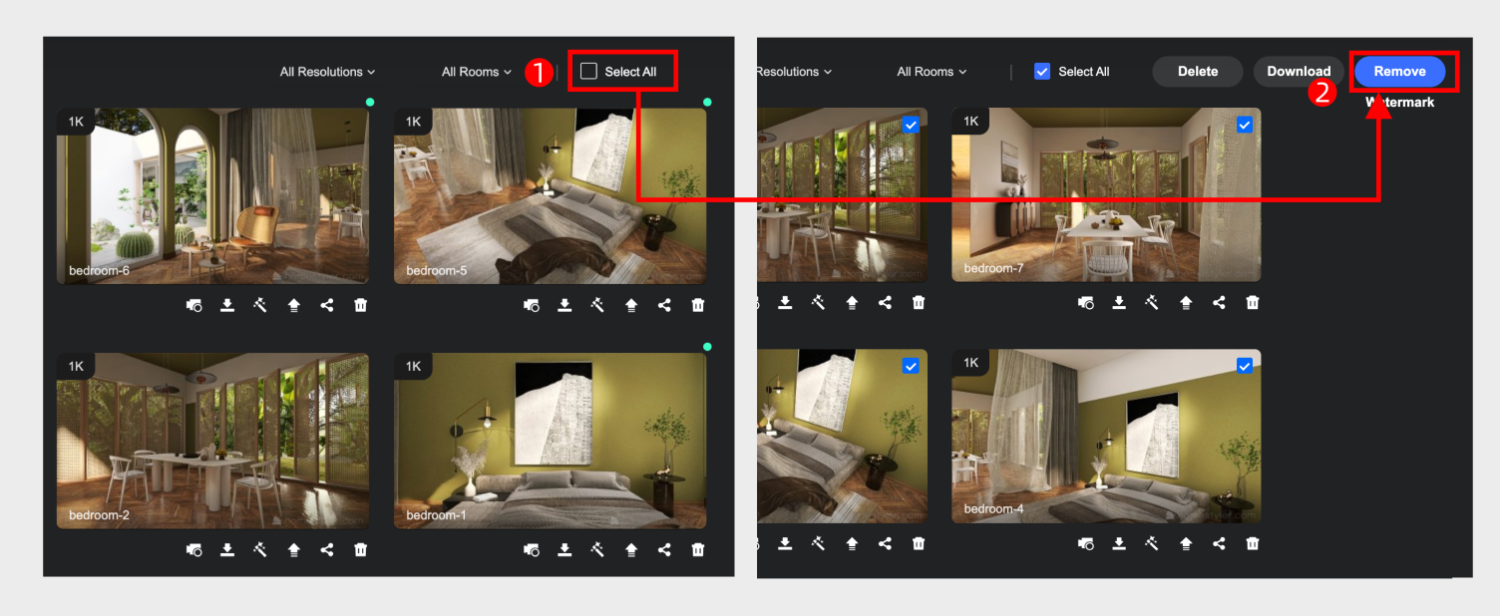 2.【Member Exclusive】Render editor supports "depth of field effect"
Click on the "Edit Image" button on the lower right corner of a certain render, and then you will enter the render retouch interface. Click on the area in the image that needs to be focused, and adjust the corresponding parameters in the right panel "Whole Image - Depth of field effect"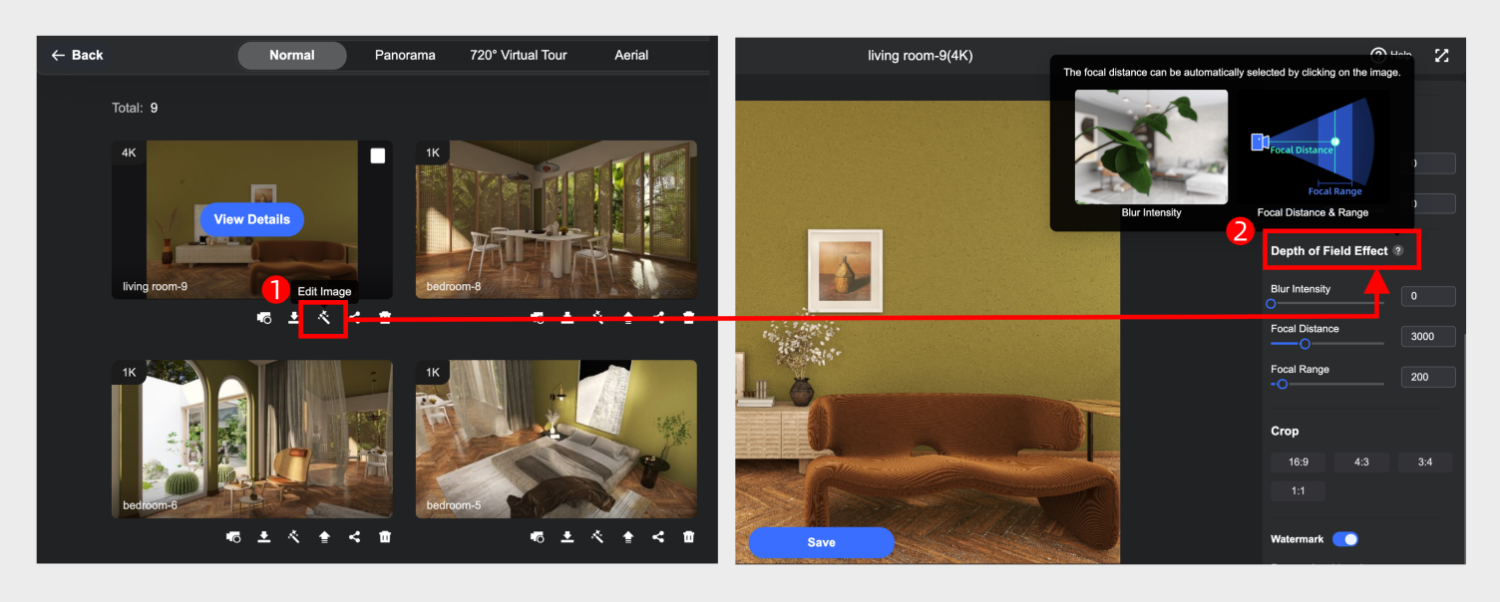 3.Normal pictures added Auxilary lines
Enter the rendering interface, select the "Normal" type of rendering, and click the "Auxiliary Line" button in the lower right corner to select an auxiliary line type.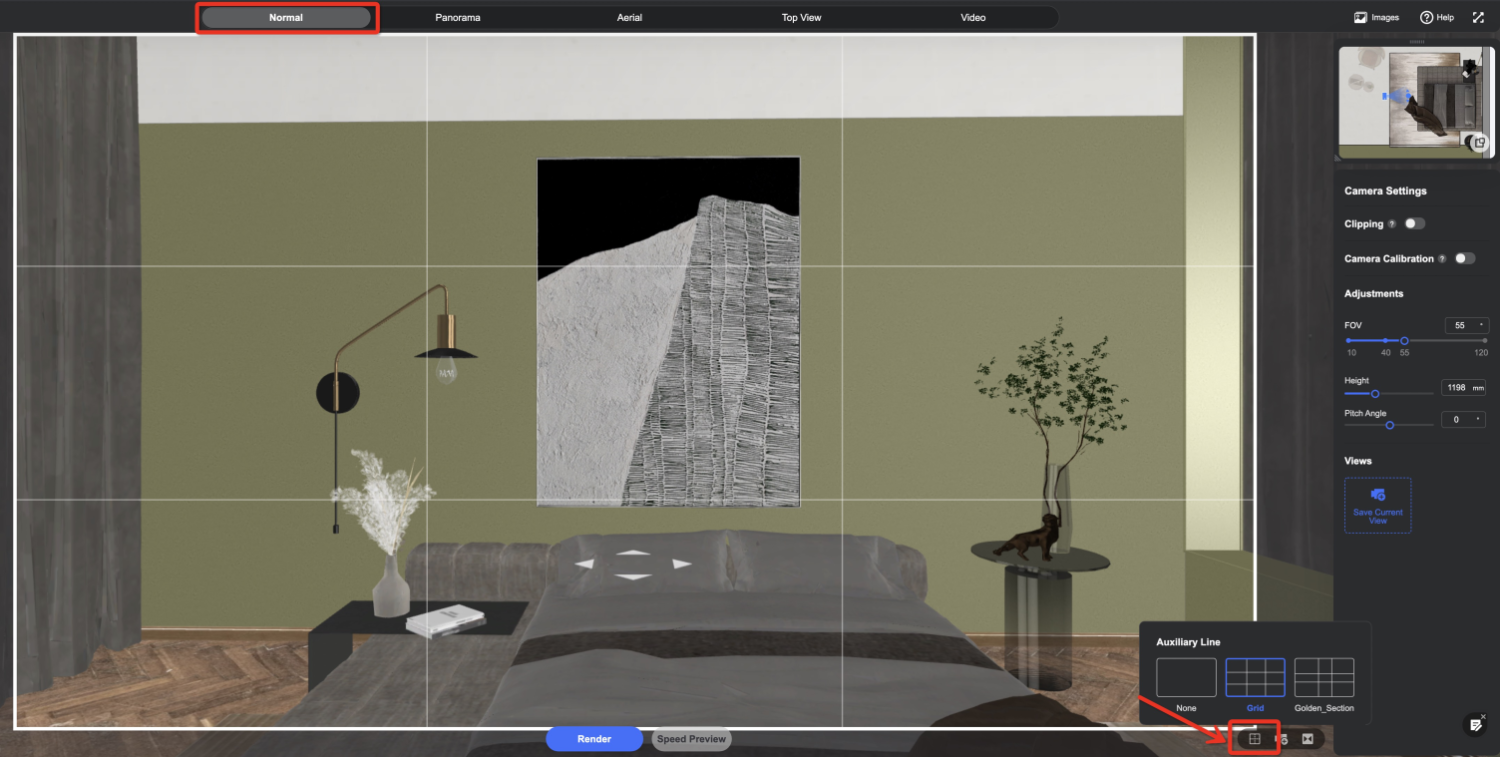 4.Added 15 kinds of "Spot Light"
When you render, click on "Add Light" to customize your own lighting template, and in the virtual light section, 15 new spotlight sources have been added. If you want to highlight a certain piece of furniture or ornaments, you can choose a spotlight to fill in the light.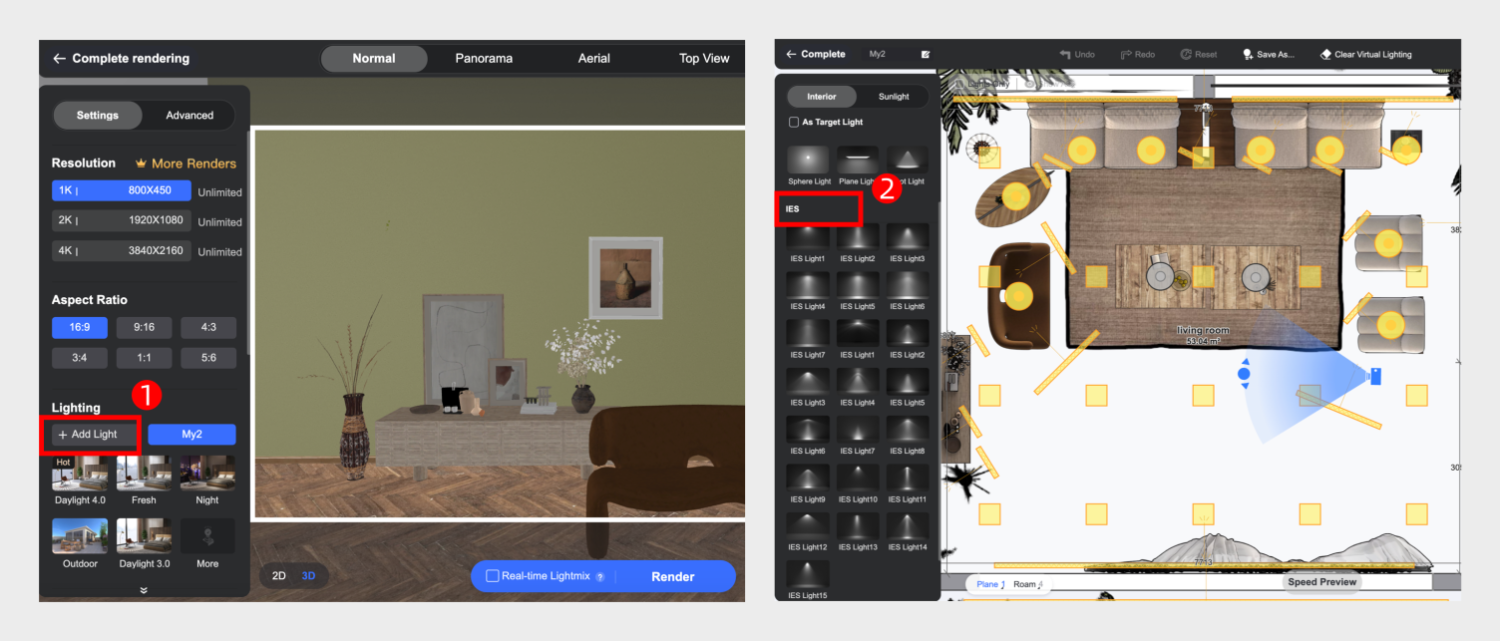 5.Added opening animation to panorama
Edit the panorama and click "Setting" to open "Opening Animation", and then you can switch on or off the opening animation when others open your panorama link.