Floor Planner 12/2021 Release Notes - 【Render】 related updates
1.Allowed remark on renders
In the case that you have created too many renders in one design, you can now mark important ones with flag, and you can batch download, delete, and do more operations on the marked renders together.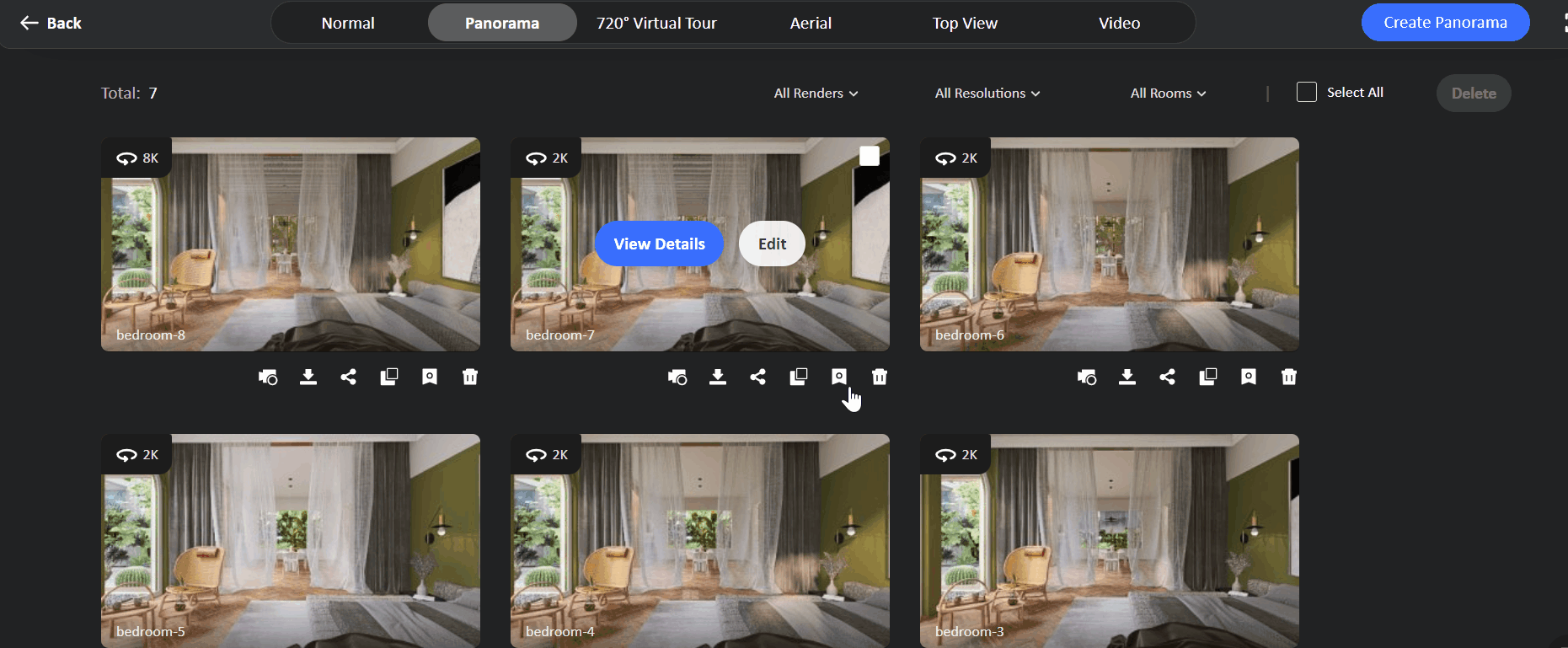 2.Supported changing room names in 720°Virtual Tour

Open the image album, select 720°Virtual Tour and click "Edit", then you can modify in "info-Room Name".

3.【Member Exclusive】Optimized watermark removal process
Optimized the removal of watermark function, open the image album, select all the rendered images you want to remove the watermark, and click "Remove Watermark" above.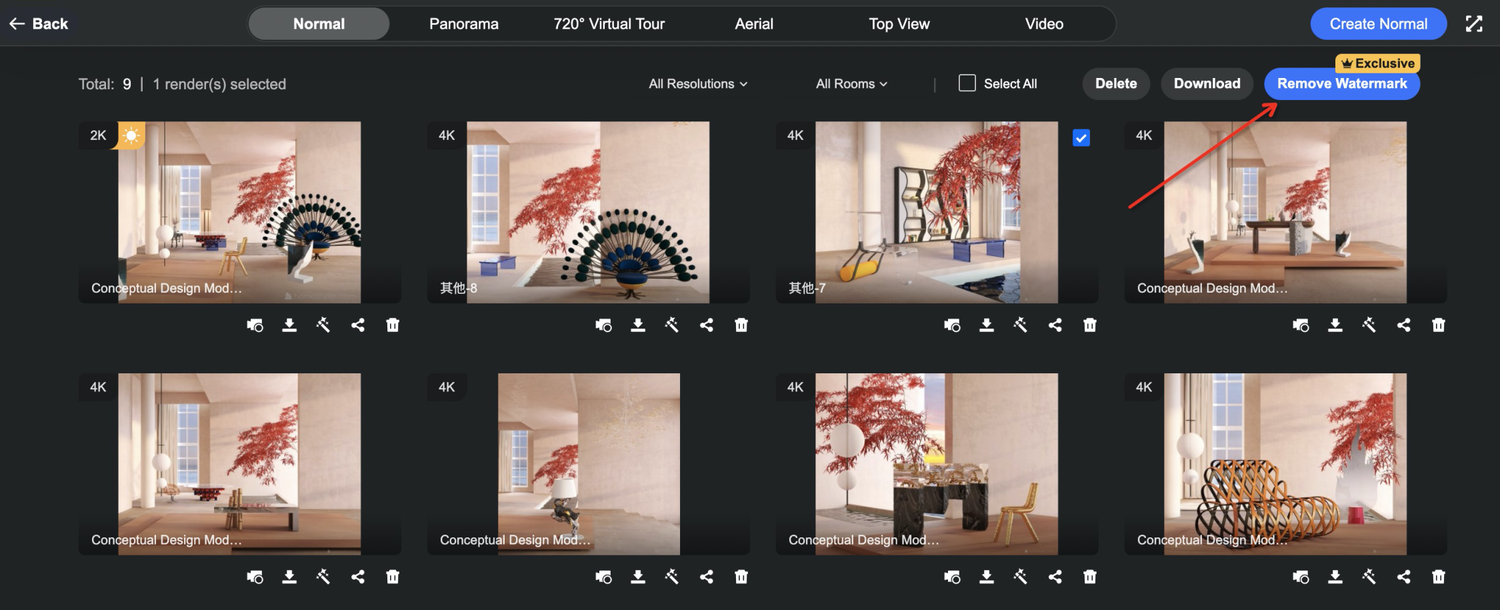 4.【Member Exclusive】Supported for upgrading resolution after Lightmix
Now the renders that have been adjusted with Lightmix can be upgraded in resolution.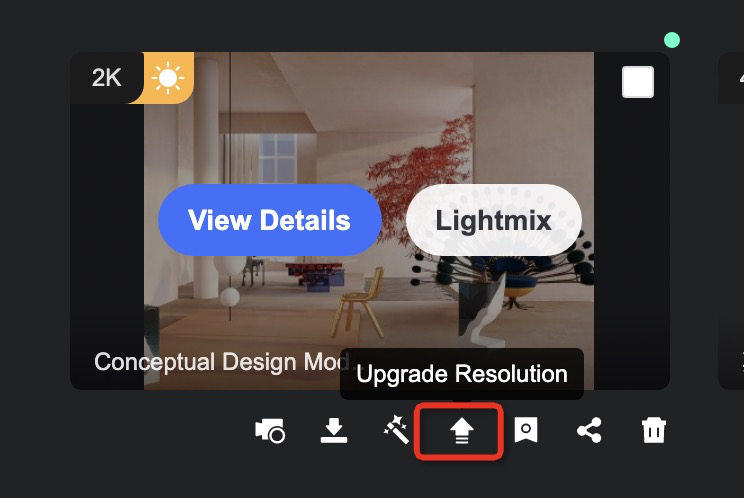 5.【Member Exclusive】Added color temperature adjustment in Lightmix
After entering Lightmix, you can adjust the color temperature properties of each type of light sources on the right.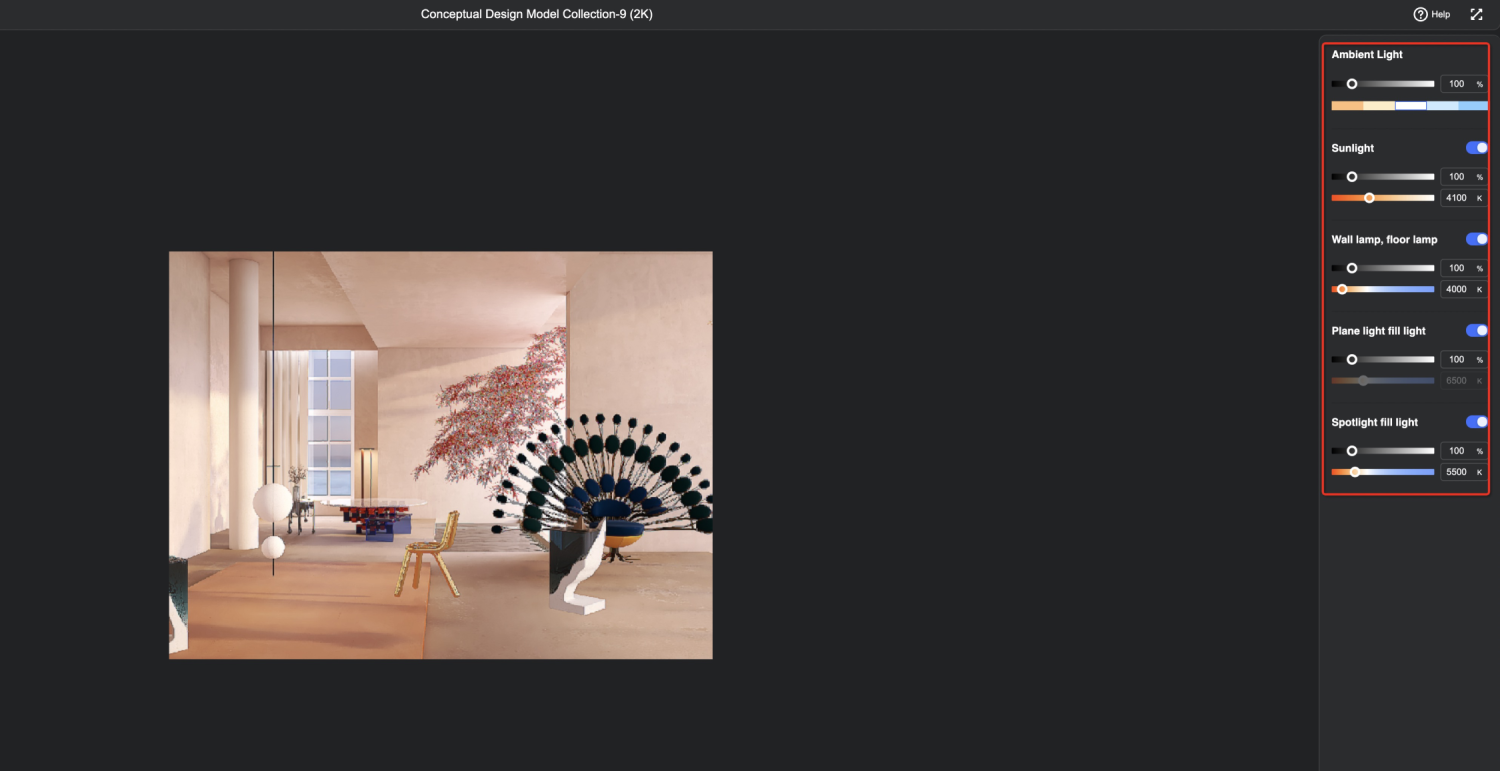 6.【Member Exclusive】Supported saving the Lightmix parameters as lighting template for further rendeirng
After adjusting the lighting parameters in Lightmix, click "Save As Lighting Template" below to synchronize this lightmix parameters to the lighting template of the rendering interface for further rendering, which would allow you to use the lightmix lighting setup to render other scenes.