How to use the "Render Retouch" function?
After rendering, you could use the render retouch function to easily apply color correction, adjust the localized brightness or add a filter. You need to make sure there is at least one normal rendering in the album before using the function.
1.First, enter the Album by clicking the "Image" icon from the top toolbar.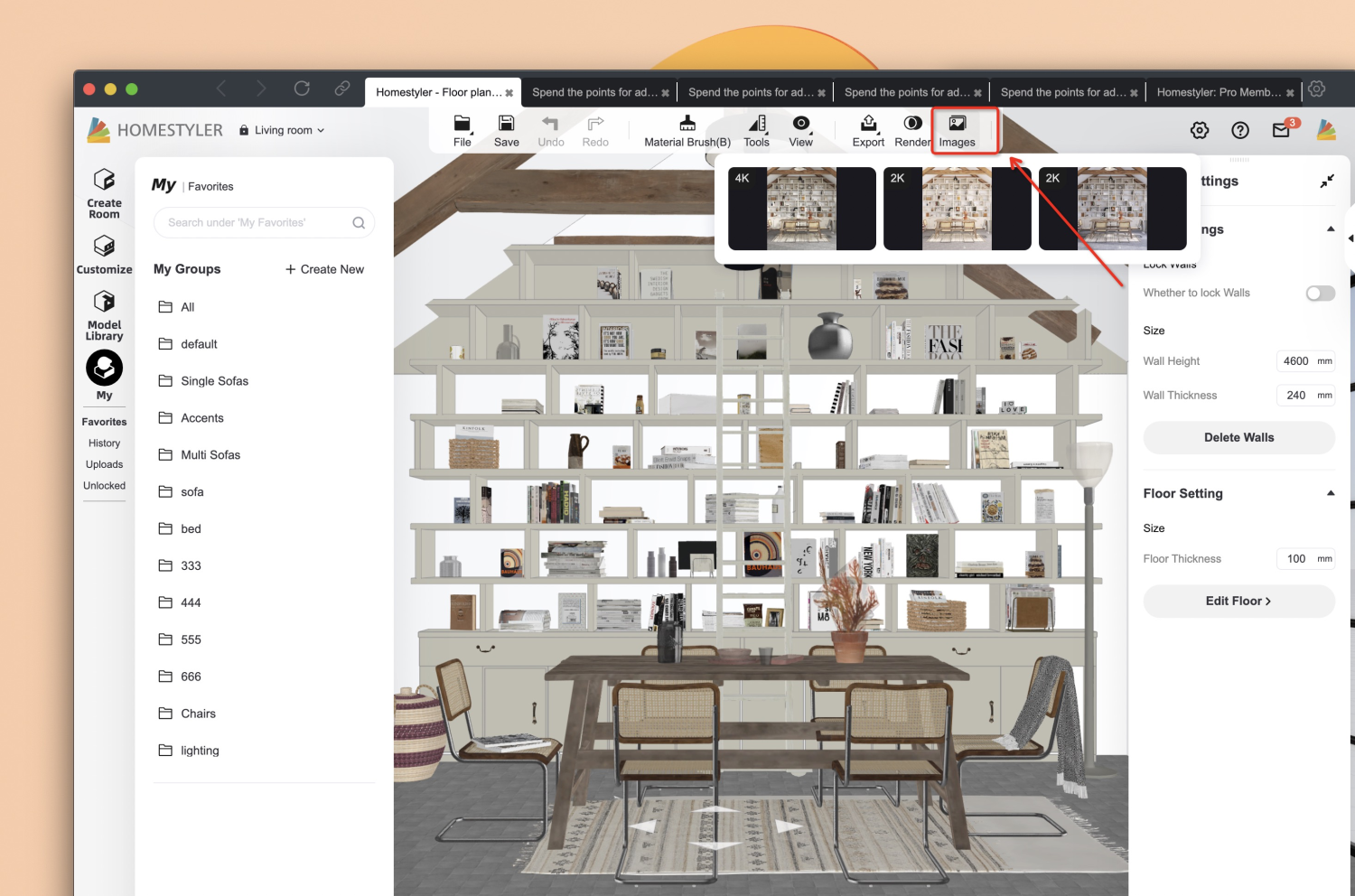 2.Click the "Edit Image" button at the bottom of the rendered image.
3.After entering the Redner Retouch interface, we can add or adjust filters, parameters, white balance and add depth-of-field effect to the image. To use the depth-of-field effect, you could select an object and it blurs the other parts, making the rendering more centralized on the selected object, resulting in a more realistic and vivid effect.
4.You can also crop the image and remove the watermark below.
5.Switch to "Partial Retouch" from the top. We can select a specific area of the image to make local changes to the hue, brightness and other parameters of the area.