When you can't find suitable materials in the model library, you can customize the material in the following way.
1) First, you need to save the image you need to upload locally, enter the Homestyler Floor Planner, select "My-Upload-Upload 3d Model/Texture" and click "2D model - upload image/texture" to upload the image in .jpg, .jped or .png format.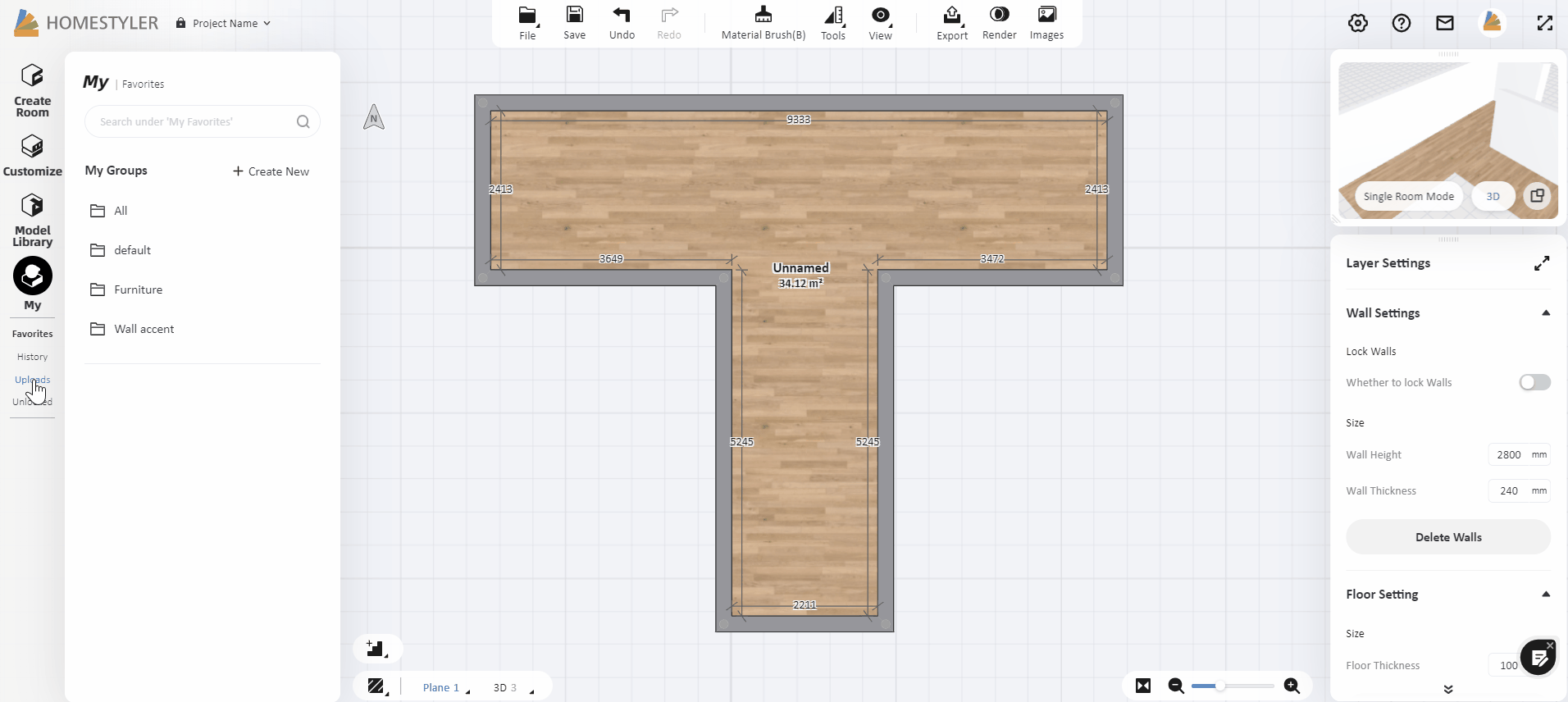 2)Click "Edit" and select the basic information of the category of the material, and submit it after confirmation.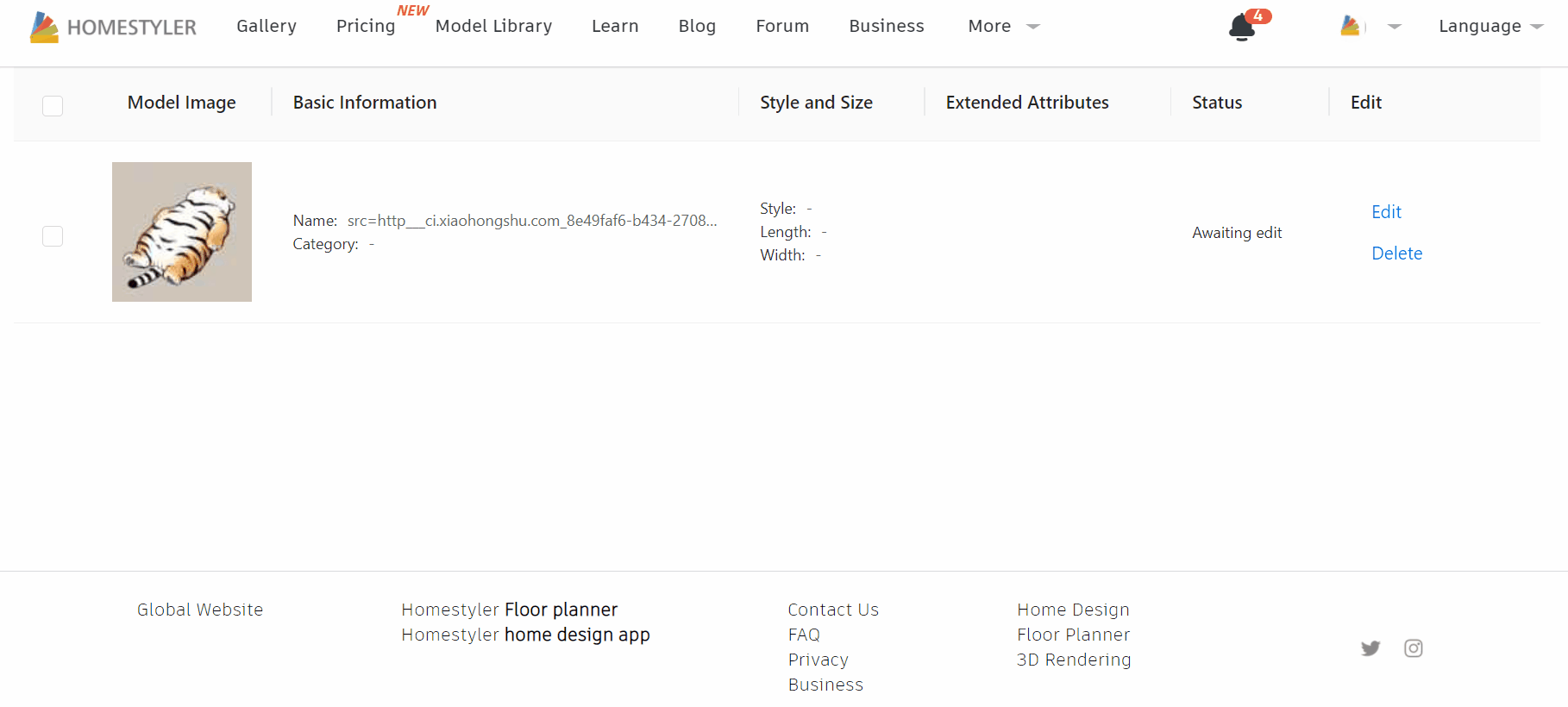 3)After patiently waiting for a few minutes, you can enter "My-Upload-Texture/Material" catalog to apply the material to the interior finishes.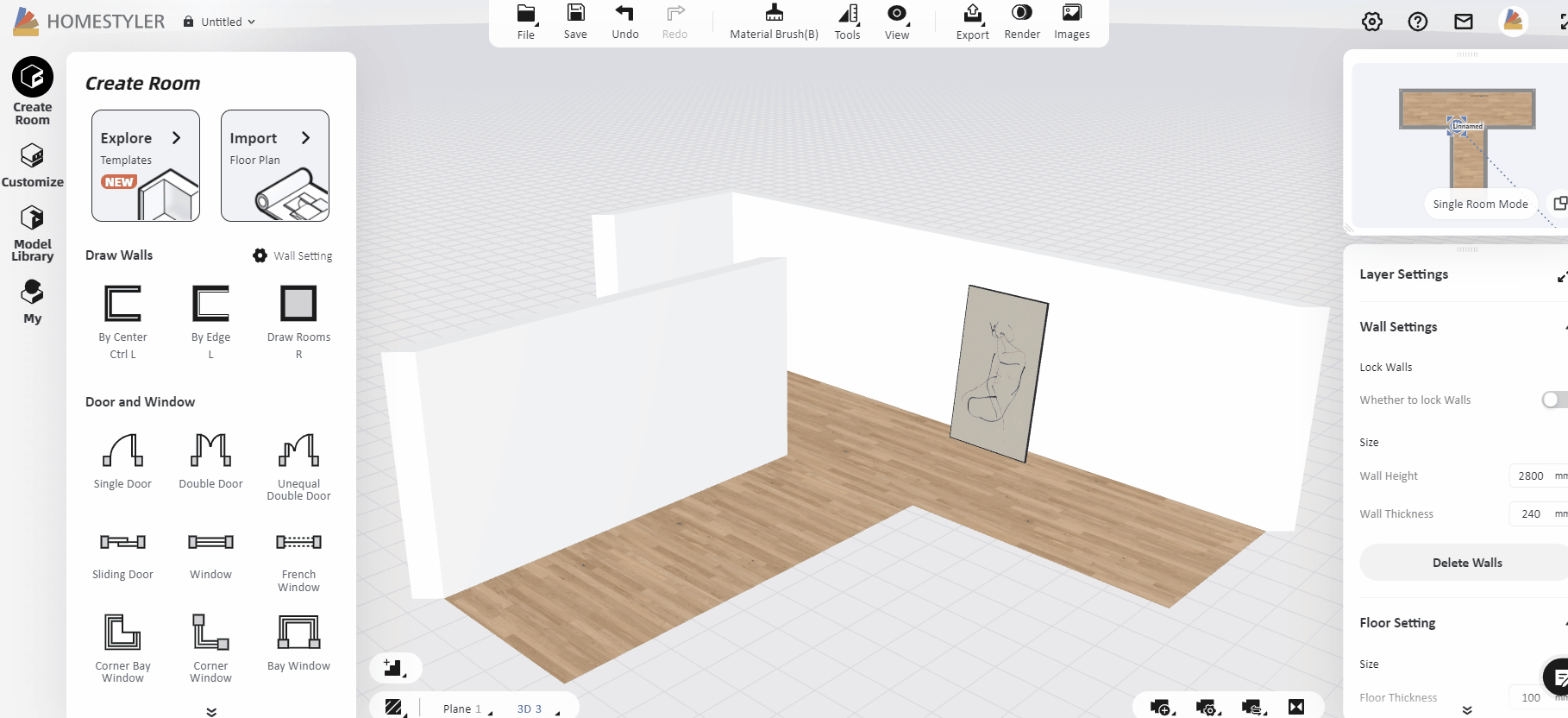 4) If you need to replace the model with this image as material, you need to select the model, click "Replace Material" and then select "My-Upload" texture to replace.