Open the Hometsyler webpage and click the "Forgot Password" in the login page.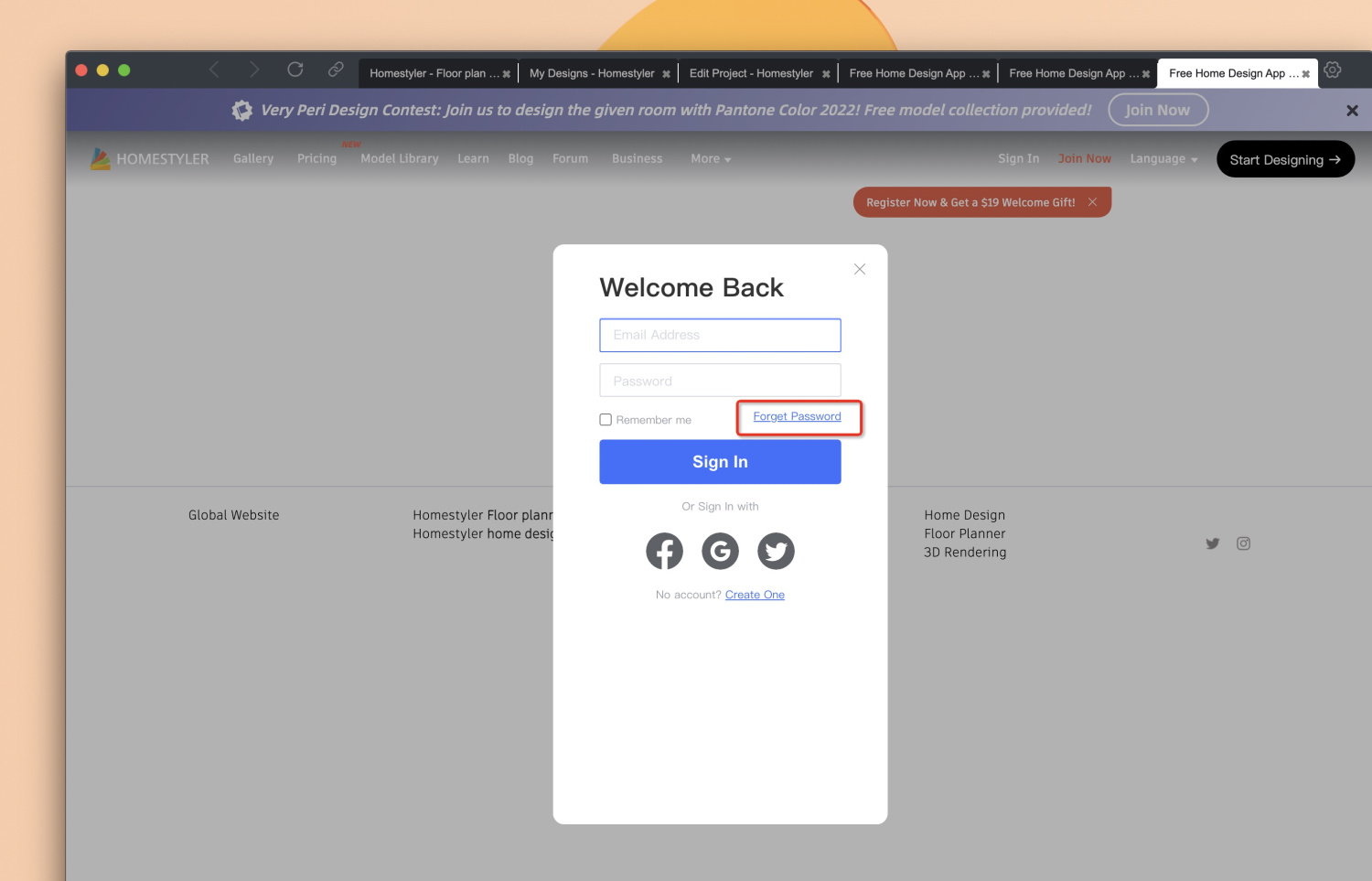 2. Enter your email address. You will receive a link to reset your password when you open your email. If you do not receive the email, please check your spam.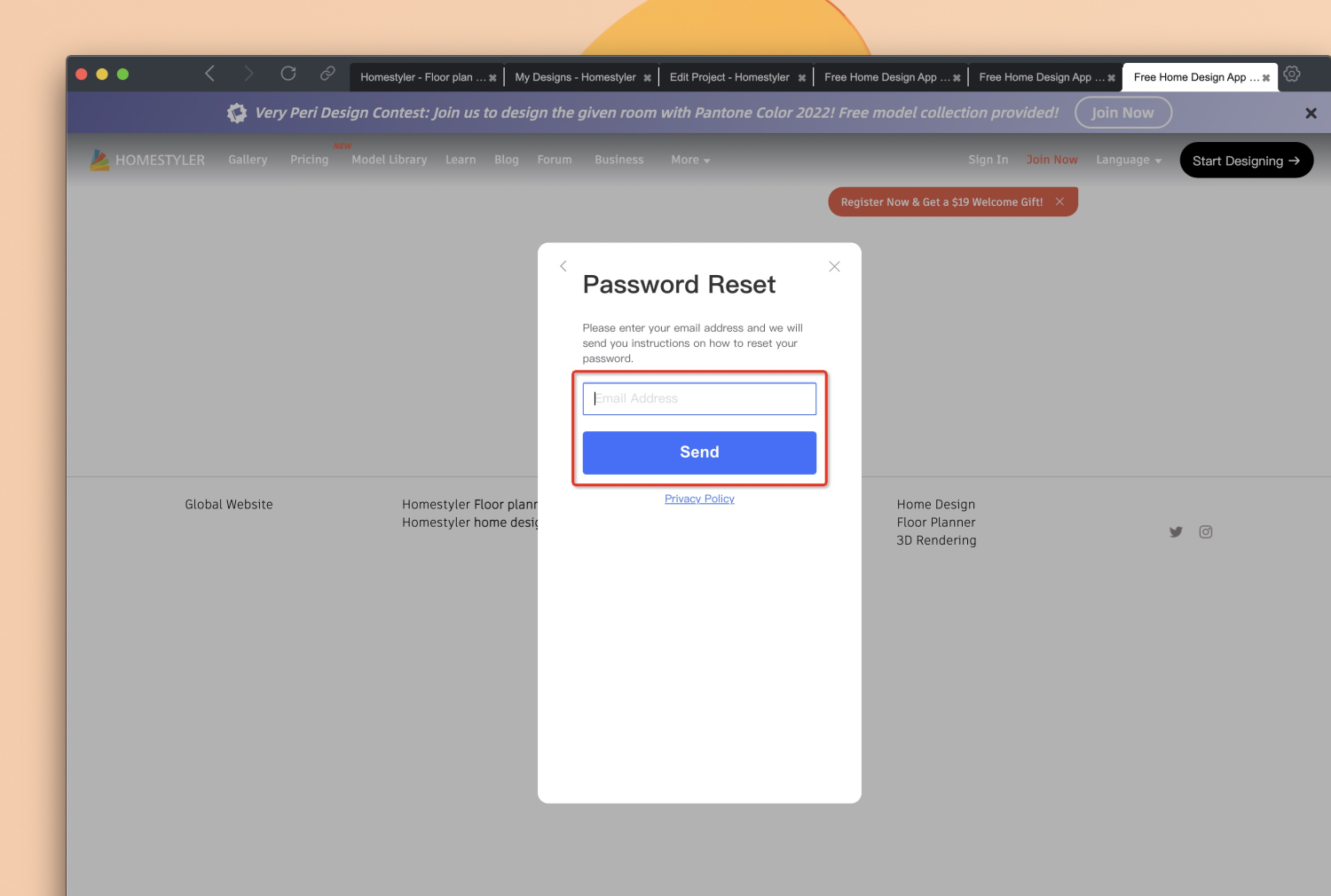 3.Click the link for password resetting. After the reset is successful, return to the login page and enter the latest password to login.