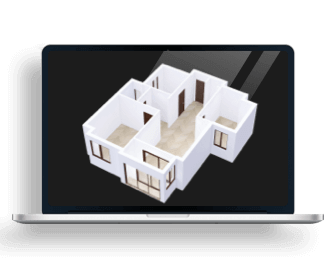 DESIGNED WITH
Homestyler Floor Planner for Web
Create My Own Design
Modernhouse living and dining room
The house will be used as a vacation rental for 4 adults and 2 kids. It is near a lake so nature, fun and relaxing is the general theme.
We needed dining and seating for 6 in the living and dining area.
The walls are white with a black trim around the windows. The floor will be white oak wooden planks. The kitchen cabinets are white with black countertops. It will be a very bright and neutral canvas. While the client love a neutral look, he would like to balance in some color and warmth in the furnishings.