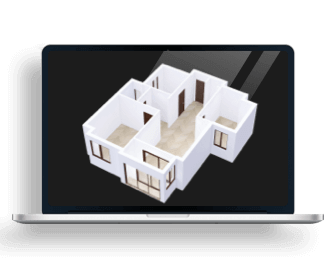 DESIGNED WITH
Homestyler Floor Planner for Web
Create My Own Design
Shared Kids Room (Boy and Girl)
It's tricky dividing the space because of the location of the airconditioner and window. So, in this design, the closet is in the middle and it serves as the main division. It's height allows the open space above and the installation of ceiling fan which helps circulate the air.

The curtain beside the aircon provides additional privacy.

The curtain across the door also provides added privacy. The opening serves as the girl's way to access her space.