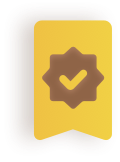 #Very Peri Contest #Contemporary #Video #Residential #50 - 100 sqm
Design with Pantone 2022 !
Pantone 2022 - Color of the Year has been announced earlier this year as PANTONE 17-3938 Very Peri!
Periwinkle Blue, a color between blue and purple, exudes a vibrant yet calm and discreet atmosphere, a mix of fresh and harmonious tones that inspire people to be creative and creative without fear in their daily lives.