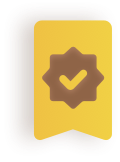 #T-ShapedContest -Townhouse Gallery
This apartment in a contemporary style townhouse is a space for inspiration, life and creativity.
Celebrate the year of the tiger with modern and antique mosaics!
A T-shaped gallery and a music room with a copy of a Roman mosaic of a tiger attacking a calf in the center make up a coloristic composition in light sand and dark ink tones. Brickwork, contrasting coloring, the texture of marble and wooden facades in the decoration of the apartment, solid wood structural beams, Art Deco furniture give the English home the spirit of modernity, simplicity and luxury at the same time.