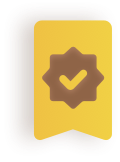 #EmptyRoomContest-Warm & Cozy interior in neutral tones
I decided to use soft neutrals in order to give this empty space a more open, clean and breezy look. The same space is shared by a generous living room and a relaxing reading space, that are separated by a bar, occasionally used as a dining spot.

Next to the reading area, a small kitchen is also present...however it is large enough to accommodate the necessary furniture, a table for four and a generous refrigerator.

The space is infused with greenery - exactly what was needed in order to add a fresh look to this quiet and relaxing atmosphere, don't you think?