Overview
Medicine, pharmacy, nursing, urgent care, hospice care, mental healthcare, athletic training, and other health professions are all part of health care.💉🌡🩺🧪
Here we have free and premium model collections - Medical Care and Medical Props for you! Let's use these models to design pieces that reflect a focus on medical and health issues!
Duration
Submission: 2022.07.20 (Wednesday) to 2022.08.13(Saturday)
Winner Announcement:2022.08.14 to 2022.08.17
Awards & Prizes
Once your work is shortlisted, you will earn 10 points as a reward. The shortlisted works can be found in our Gallery under the #MedicalCareContest tag.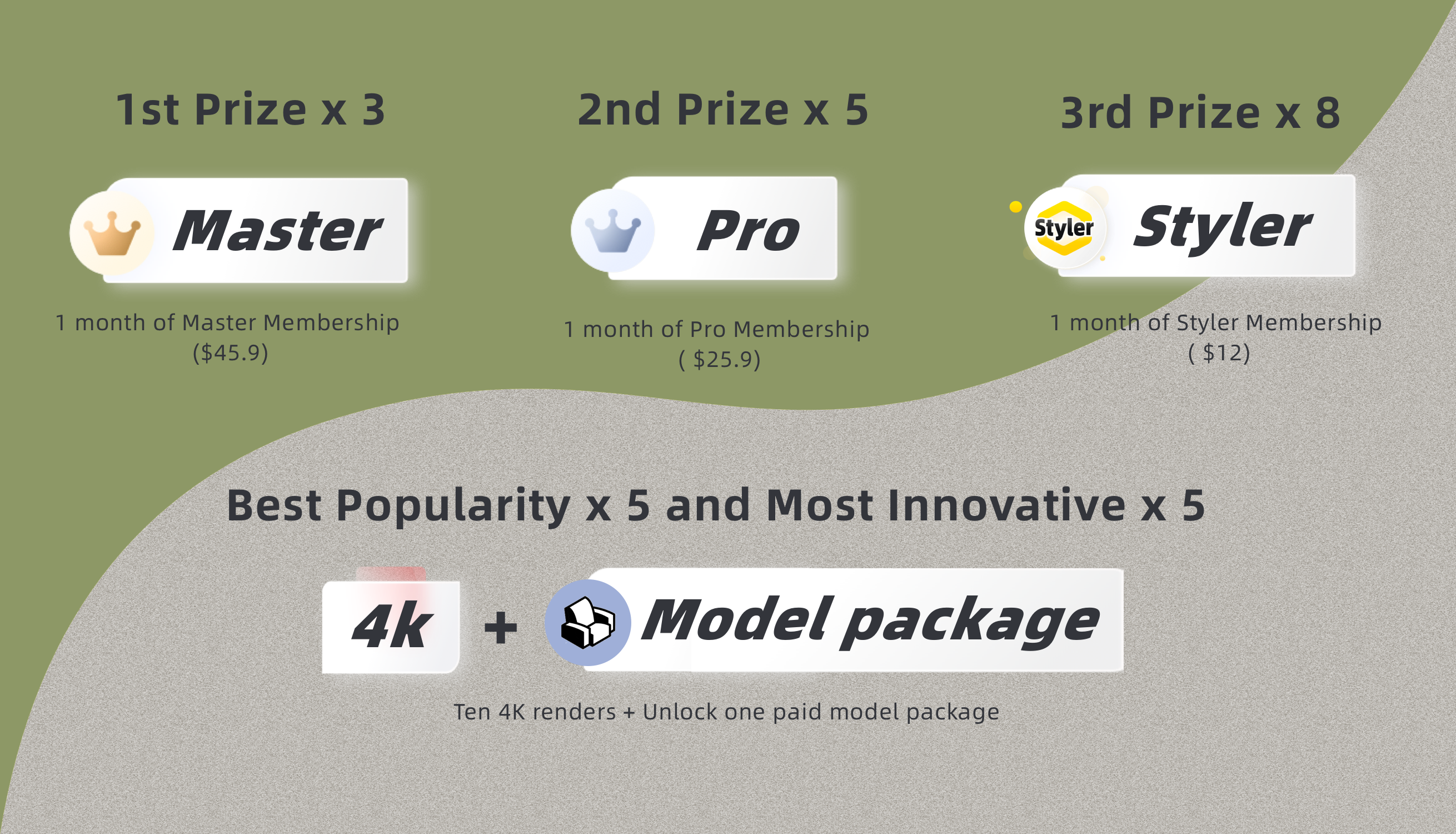 Selection Criteria:
Best Room Award:
25% Number of likes + 25% Innovatoin + 25% Aesthetics + 25% Color Matching
Best Popularity Award:
To 3 projects with the highest points = (70% x Number of likes) + (30% x Number of views)
Most Innovative Award:
Innovation will be the first criteria - whether you make the most innovative purpose of the room, or the most creative redecoration of the space. Remember to include your ideas in the project description!
Submission Requirements
Content Requirements:
1)Floor plan: This contest does not specify a floor plan.
2)Render quality&quantity: each room/space contains at least two 2K and above normal renders(normal image, not panorama) and uploaded floor plans
3)Project name: the project name must contain the hashtag #MedicalCareContest
4)Project status: must be set to public status.
5)Number of entries: the number is not limited, but each person shall only be awarded one prize.
6)Selection of models: You can select the models from the model collection Vol.112 and Vol.109 in the Trends catalog.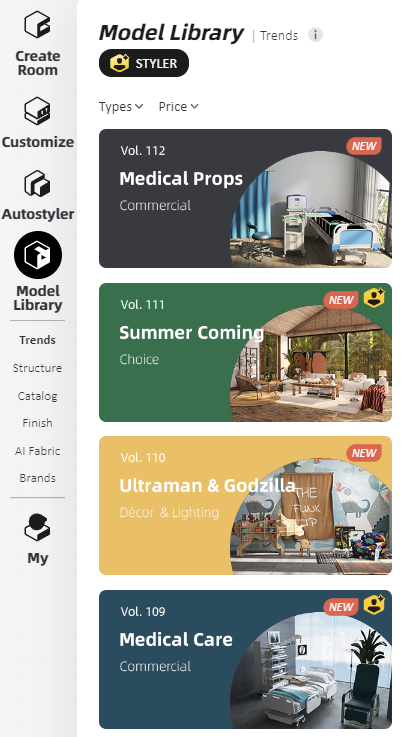 Submission Process
After the design is complete, click "Edit Project", enter the project title and description, and add renders to each room.
Remember to set the project to public status. Please refer to the video below for detailed instructions.
Notification
1. If your work passes preliminary selection and gets shortlisted, it will show up in Gallery under the #MedicalCareContest hashtag.
2.Each participant shall only be awarded once for the same award.
3. We will post the final winner announcement in the Forum, and we will send an email to all winners.
4.During your participation, feel free to contact us if you have any questions: Homestyler.contest@service.alibaba.com