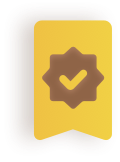 #EmptyRoomContest Modern Wood Apartment
The wooden theme throughout this one- to two-person apartment, combined with the more modern aspects like the art, creates a wonderful ambiance that isn't to be ignored.

The apartment is divided into two rooms, through which the second is accessed via an arch doorway. The small room is the bathroom. The larger room has been divided into two living areas, the bedroom and the larger space, by a partial wall. The larger area is further sectioned into a small foyer, a living room, a kitchen, a dining room, and a little office space.