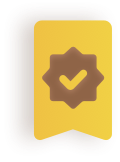 #OceanContest - Restaurant Atlantis
My design was inspired with ocean and Greek colours and elements which led me to the idea of Atlantis.
The fish element is not used only as a wall decoration but if you pay close attention you can see that the ceiling reminds you of fish scales too.
The restaurant is more luxurious to reflect the evolved civilisation of Atlantis.
I have also used another water element (back wall) as it is assumed that Atlantis has sunk but in our restaurant the glory of their days is being reborn with the horses running free through the water.