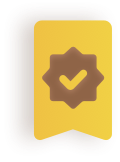 #EmptyRoomContest Make up Studio by GiulyHomeDesign
Have you ever wished to own your own Place where you can express your creativity?

Here is my Dream Studio that comes to life in these beautiful images. I like make-up, as much as interior design, and shiny materials. I have used the 60-30-10 rule to furnish the room with abundant gold material, shades of natural green and a touch of pink.

And how do you imagine your Dream Studio you hope to own one day?