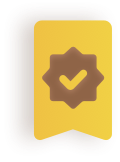 #EmptyRoomContest Passion Style
Hello everyone and welcome to this new design. It is inspired by my country, Italy. The land of sun, good food and good wine; when wine becomes a passion, it must be kept in the right way. A large open space living room with kitchen, false ceilings with blades of light and furnished with an imposing equipped wall.
The bedroom and bathroom are positioned at the end of the living room and their simplicity combined with the wall decorations make the environment balanced, familiar and at the same time relaxing.