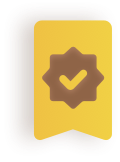 #EmptyRoomContest-Wine cellar & Restaurant
Hello everyone, I present my project: Wine cellar & Restaurant.
The purpose of this room is to highlight the world of wines with the various exhibitions and I tried to put it in a cozy, intimate environment where you can listen to good music with friends.
The style is industrial and rustic with some touch of glamour.
Lower floor: is the entrance with the presentation of wines and some small tastings.
Upper floor: restaurant where the customer can enjoy a good cuisine with the wines selected in the lower floor.