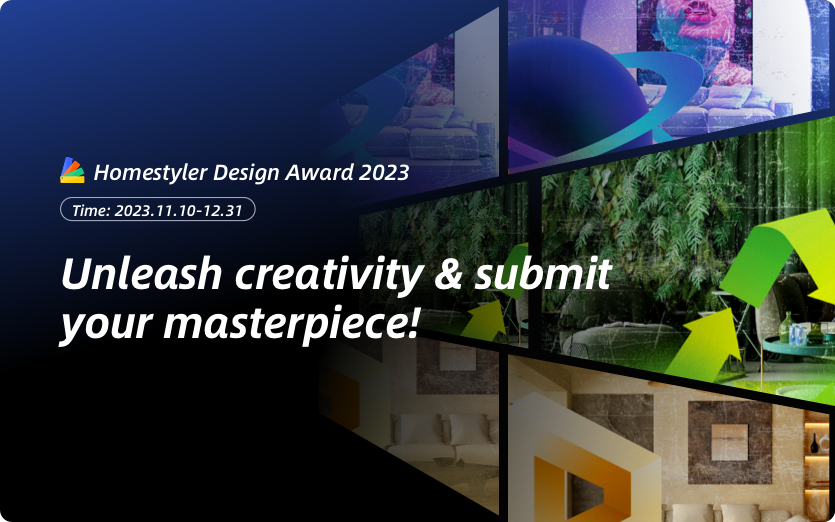 In 2020, Homestyler ushered in its first design competition, showcasing outstanding works in different fields.
In 2021, we are looking for exciting designs with the theme of "Yuanjie".
In 2023, the competition will resume after a year!
This competition has three themes: sustainable design, multi-functional design, and future space design.
These three themes represent different lifestyles and design thinking. Participants can create based on the theme of their choice, and there is no limit to the creative field. We look forward to creators from all fields participating in the competition and delivering valuable design space and beautiful innovative lifestyles through design.
Click here for contest rules and prizes.
If you have any questions, please contact the email "homestyler-support@service.alibaba.com" or leave a message under the post to tell us.