The rendered panoramas now support online commenting. You can share panoramas with your companions or clients for real-time commenting and collaboration. (This function does not distinguish between new and old panorama/roaming images, thus the following methods could apply to all panorama/roaming images.)
1)Open the rendered Panorama or 720° Virtual Tour in the album and click the 'Share' option.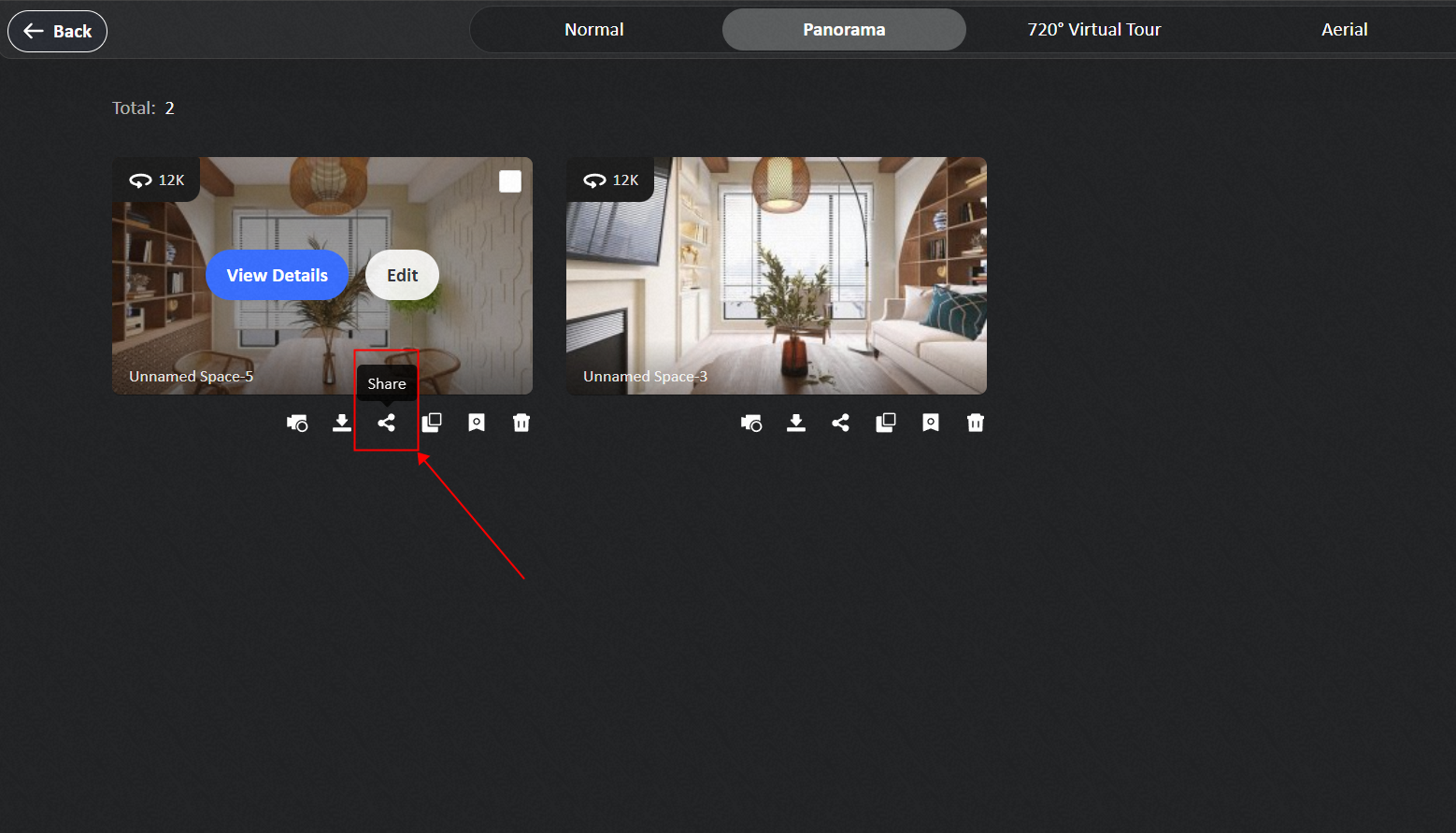 2)Tick the "Enable Comments" option at the bottom of the share window, then you can share the QR code or link to others for comment, and you can also comment on the panorama yourself.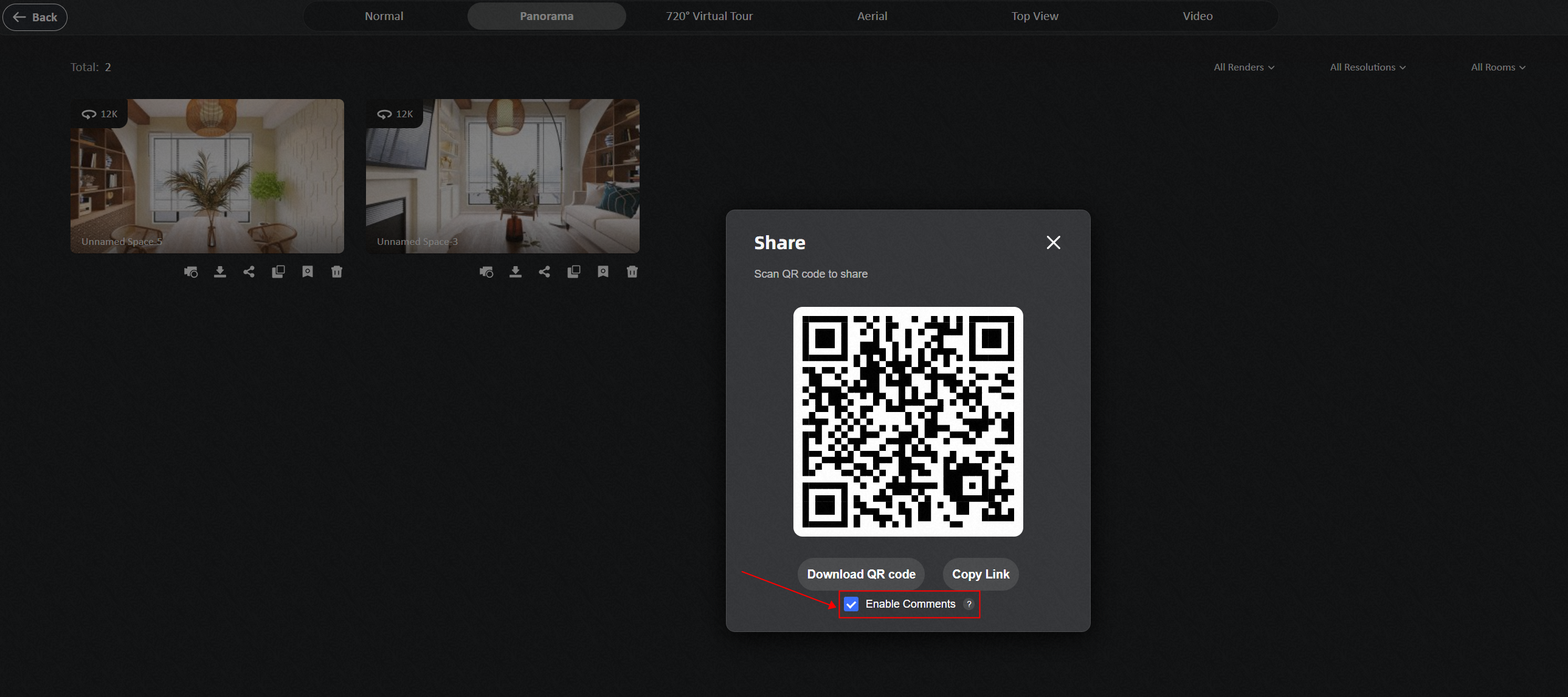 3)After opening the panorama, click the "Comment" button in the lower right corner, and click anywhere on the panorama to add your name and comment content (if you need to exit the comment editing, you can use the shortcut key "Esc" or click the cancel button).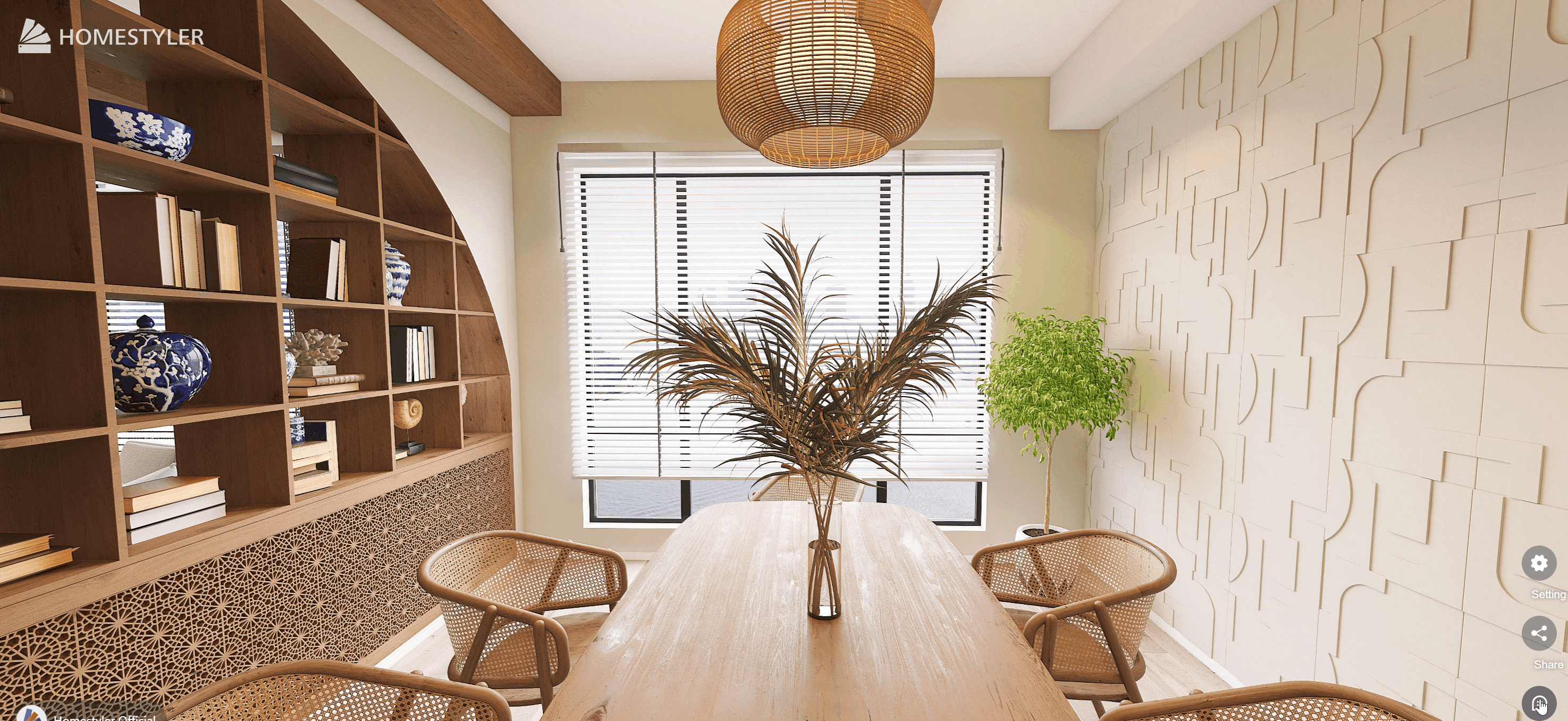 4)After adding a comment, click the "Comment" balloon to edit and delete the comment.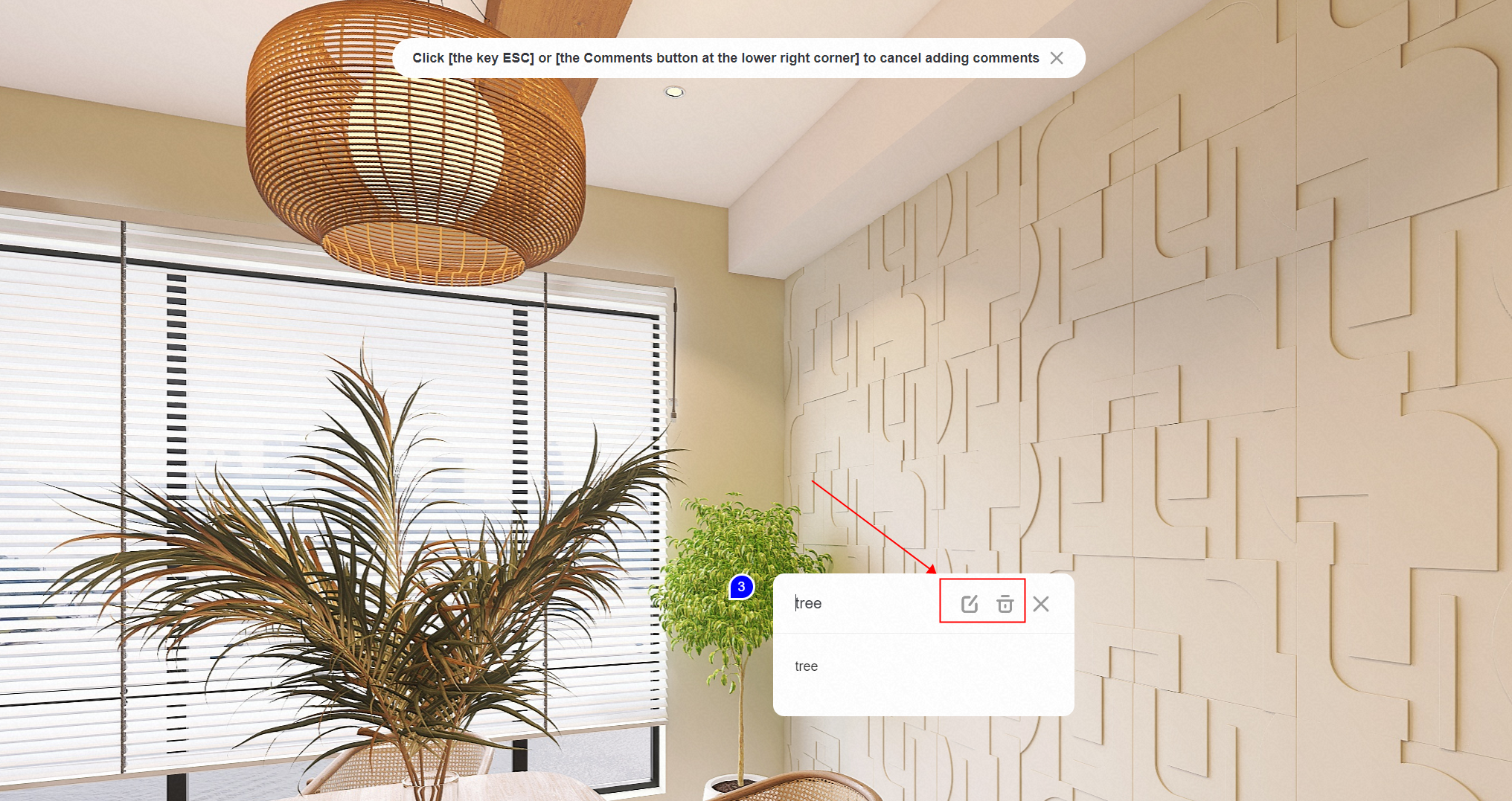 5)You can also drag and drop the comment icon to move the comment position.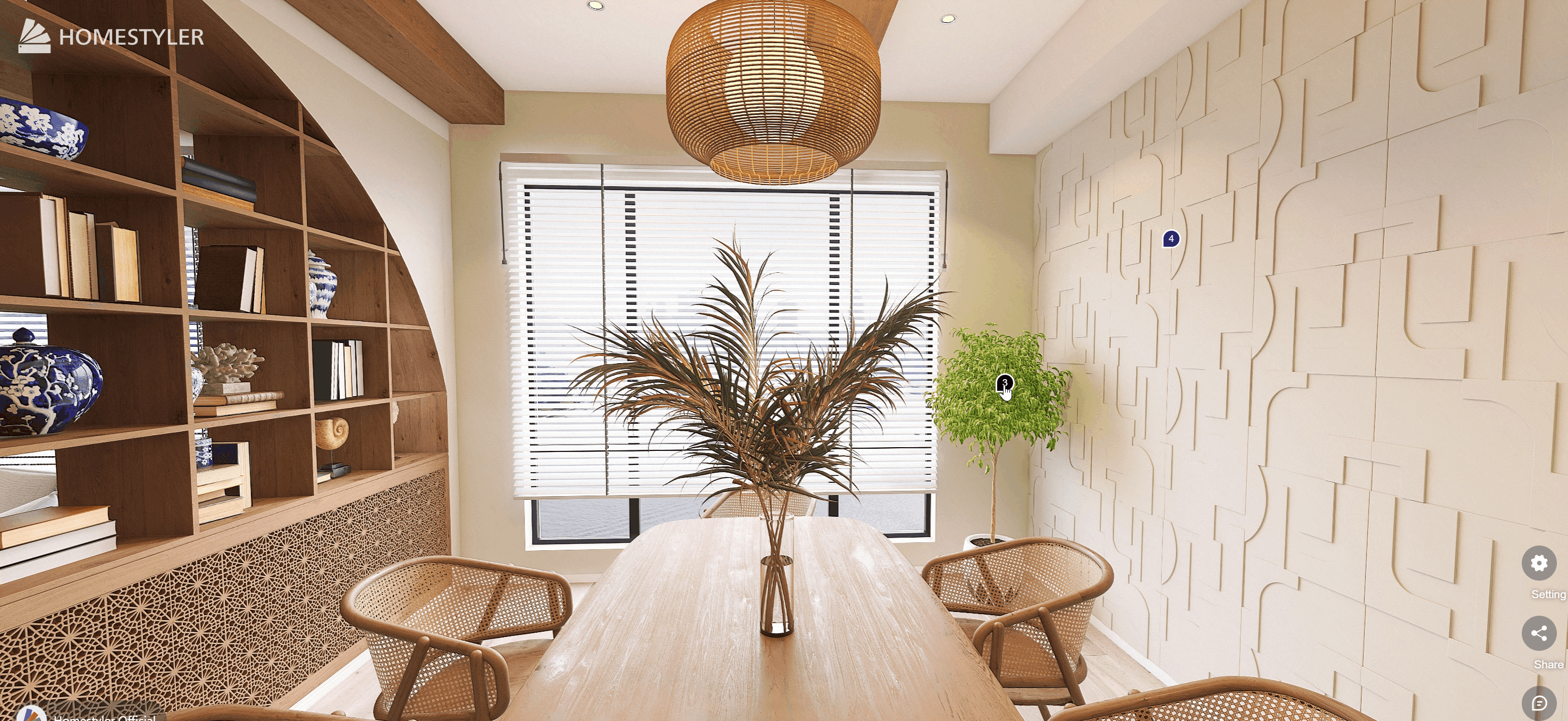 Now just try commenting on the following panorama yourself~Commentable panorama link: https://panorama.homestyler.com/v2?m=p&id=b4Z7Ltn2JLjCvYw7bpdzuV&locale=en_US